Rally Together Fund: Sport Volunteer Grant
Status: Closed
Deadline: November 4, 2022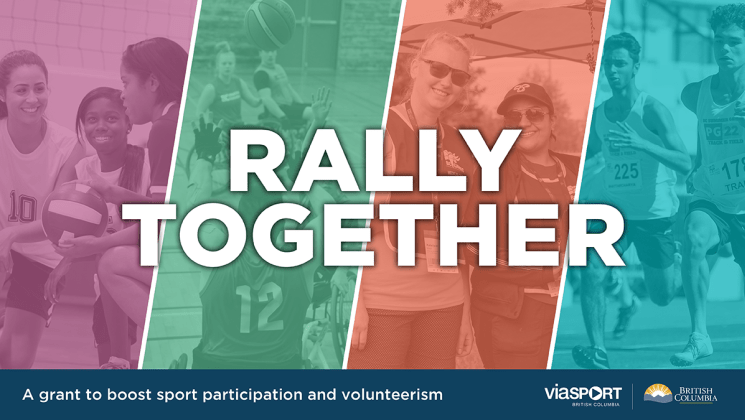 Rally Together (comprised of the Sport Participation and Sport Volunteer Grants) was developed to provide one-time recovery funding for amateur sport organizations that have seen a decrease in membership and volunteerism due to COVID-19. This fund will help B.C.'s amateur sport system continue to provide opportunities for sport development and recovery as well as the significant community and economic benefits. The Rally Together Fund has a total funding envelope of $4M and is supported by the Province of B.C. and administered through viaSport British Columbia.
The $2M Sport Volunteer Grant will be open to BC based, non-profit provincial sport organizations, disability sport organizations, multi-sport organizations and local sport organizations that have experienced a loss to their volunteer efforts due to COVID-19. It's time to rally together through programs and activities that encourage all British Columbians to volunteer!
Who Can Apply?
Recognized, Accredited or Affiliated Provincial Sport Organizations (PSOs)
Recognized or Accredited Disability Sport Organizations (DSOs)
viaSport-funded Multi-Sport Organizations
Non-profit local sport organizations (LSOs) that are members of eligible provincial or disability sport organizations
---
viaSport is switching to a new grant platform! To apply for a grant you will now be directed to our portal on https://viasportgrants.smapply.io/ where you will be asked to create an account. Once your account is created, you can log in at any time to manage your grant applications. Should you have any questions about our new grant platform, don't hesitate to email us at grants@viasport.ca.