7 secrets of stellar coaches
Jan 25, 2016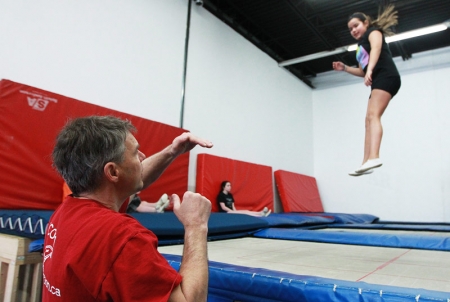 Originally published in Coaches plan by the Coaching Association of Canada on coach.ca and written by Dr. Pierre Trudel. (Original post available here).
Photo courtesy of Coaching Association of Canada.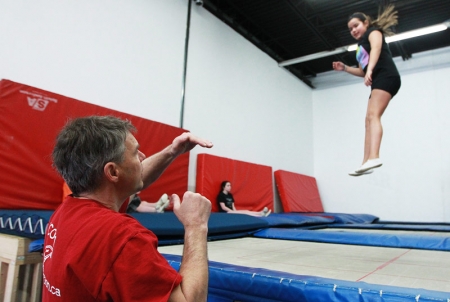 What makes a good coach great? What does it take to win repeatedly at the top levels of professional sport? Finding the answers to these questions is the focus of The Serial Winning Coach, a study commissioned by the International Council for Coaching Excellence (ICCE) and supported by leading sport organizations keen to recruit and develop winning coaches. The study involved interviewing 14 serial winning coaches (those who have succeeded repeatedly at the highest levels of competition) and 21 of their athletes from nine countries and 11 sports. Between them, these coaches' athletes have won more than 130 Olympic gold medals and major championships over the past four decades.
While each coach is unique, the study's findings, released in 2015, reveal seven key personality traits and dominant behaviour patterns that winning coaches share. Coach Developers would do well to consider these qualities in the identification, recruitment, and development of high performance coaches.
We've outlined these seven traits and behaviours below and asked Dr. Pierre Trudel, a professor in sport pedagogy/psychology at the School of Human Kinetics of the University of Ottawa and a former chair of the research committee at the Coaching Association of Canada, for his take on the study's findings:
1. They have a solid educational grounding: Formal training accelerates on-the-job training. Organizations should encourage, facilitate, and support engagement in the process of formal education.
Trudel's take: "When a sport federation wants to train a large group of coaches, say at the recreational level, there are many advantages to having a well developed coach education program. For coaches at the elite level, formal coach education programs still have a place but should be used with caution. Because of their irregular working schedule, it's difficult for many coaches to attend classes. Using new technologies can help coaches access teaching material when they need it."
2. They are always learning: Coaching courses should support the acquisition of new knowledge. But for coach education to fulfil its role, coaches must be provided with the time and opportunity to take stock of current knowledge, and look for ways to translate it into practical applications.
Trudel's take: "The new knowledge has to be appropriate. I see a lot of coaches, for example, going on the Internet and finding information that isn't necessarily adapted to their athletes. Coaches need to reflect on the knowledge they need in their coaching context. What is it they really need to learn and understand? What do they specifically need to improve?"
3. They had mentors: Top coaches benefit greatly from the mentoring process – although they should retain decision-making capability and power in order to develop accountability and accelerate learning.
Trudel's take: "Informal mentoring has always existed, but with formal mentoring it's important to find a way to make sure every coach who wants a mentor has access to one. And the role of the mentor should vary depending on where the coach is in their career. At the beginning, the mentor might share their 'secrets,' but as the coach becomes more experienced, the mentor will need to play the role of 'devil's advocate,' in order to help the coach reflect on their practice."
4. They could benefit from a 'coach loan' program: Emerging high performance coaches can benefit from being loaned out to other organizations where the coach could gain added experience and learn on the job until they are ready to go back to their institution of origin.
Trudel's take: "In practice, this is very difficult because there aren't that many opportunities to move coaches around. In theory, this is good but it can be challenging. There is work to do to make it possible for sport organizations to make this happen."
5. They have opportunities to develop their program management capabilities: The management of large operations and groups is a key feature of modern coaching and this will become an even more important aspect of coaching in the future.
Trudel's take: "You are only as good as the people around you. Coaching is becoming more complex and it's impossible for a coach to know everything. There are many different specialists that contribute to the success of a team. That's why it's essential for a coach to develop their interpersonal abilities."
6. They have high emotional intelligence: Supporting coaches in understanding what makes them who they are and why they behave the way they do, can help foster selfawareness. Mindfulness training, a technique that revolves around the development of present moment awareness, can improve emotional control, reduce stress, and help build better coach-athlete relationships.
Trudel's take: "There's no doubt coaches should practise mindfulness. But this isn't just about 'being in the moment.' I like the definition provided by author and executive coach Scott Eblin: 'Mindfulness is about waking up and being aware of what you are thinking so that you can assess the impact of your thoughts and then make an intentional choice about what to do next. Mindfulness is about managing that gap between your thoughts and your actions.' "
7. They maintain work-life balance: Achieving this elusive balance helps coaches remain fresh and energetic and allows them to cultivate better relationships with their families and their athletes. Serial winning coaches prioritize time with family and friends, exercising, hobbies, and anything that allows a bit of normality into their lifestyle.
Trudel's take: "Coach burnout and work-life balance are rarely addressed in training programs. Because of the type of work they do, sport coaches can find it particularly difficult to find time for themselves and their families. Studies on coach burnout can help sport organizations recognize the need to create environments where coaches are better supported so that if they are going through a rough time and need, for example, the services of a psychologist, this is made available to them."
Dr. Pierre Trudel received his PhD from the Faculty of Education at Laval University, Québec. He is now a full professor in sport pedagogy/psychology at the School of Human Kinetics of the University of Ottawa. Since 2005, he has been a member of the research committee at the Coaching Association of Canada. His research activities have been funded by the Social Sciences and Humanities Research Council of Canada (SSHRC) since 1994. Dr. Trudel's main research interests are related to coach education and youth development through sport.
Coaches plan is an online magazine for Canada's coaches published three times a year by the Coaching Association of Canada.  To read more Coaches plan articles, please visit coach.ca.