Accessibility initiative brings Paralympic Schools Week to Northern B.C.
Apr 26, 2016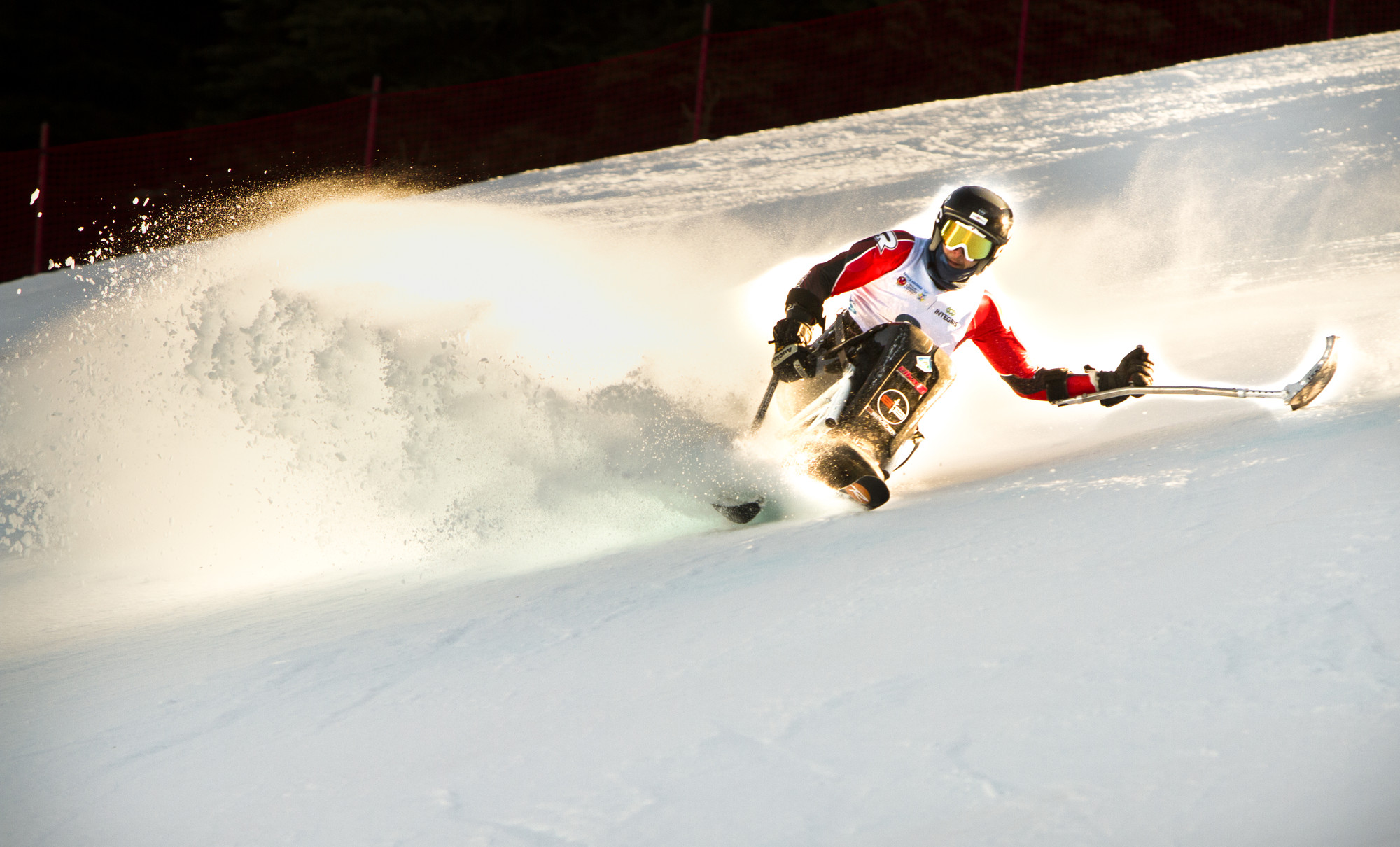 Prince George, April 25, 2016 – Paralympic Schools Week kicks off today with events taking place in provinces throughout the country, including British Columbia. This national celebration of parasport and the Paralympic movement is aimed at promoting a healthy, active lifestyle for all Canadians. 
This year, with additional commitment from the Canadian Paralympic Committee to the Northern Sport Accessibility Initiative 2015–a legacy from the 2015 Canada Winter Games—viaSport and its partners are bringing multiple gold medallist and four-time Paralympic swimmer Elisabeth Walker-Young to schools across northern BC from April 25 – April 29, highlighting the importance of inclusion and accessible sport and physical activity. 
 "Accessibility is about providing people of all abilities with the opportunity to live a full and inclusive lifestyle. We have committed to making British Columbia the most progressive province in Canada for people with disabilities by 2024 and through initiatives like Paralympic Schools Week in northern B.C., the Northern Sport Accessibility Initiative is supporting the legacy from the 2015 Games," says Peter Fassbender, Minister of Community, Sport and Cultural Development.
Over 300 schools across Canada took part in Paralympic Schools Week last year – with no participation from northern B.C. This year, the Northern Sport Initiative will change that record and help provide children in the northern region with the ability to learn firsthand about sports for athletes with a disability and about Canada's involvement in the Paralympic Games.
 "The focus of the Northern Sport Accessibility Initiative is to bring awareness and support to physical activity and sport opportunities for people living with a disability in northern B.C.," explains viaSport CEO, Sheila Bouman. "Paralympic Schools Week is a fantastic opportunity to highlight ways that all children can participate in sport together, inclusively."
The Paralympic Schools Week tour of northern B.C. includes:
– Prince Rupert
– Terrace
– Kitsumkalum First Nation
– Smithers
– Houston
– Prince George 
All registered schools will receive a complimentary resource package that includes physical and digital information for teachers on how to incorporate fundamental movement skills – basic motor skills that lead to running, throwing and swimming – into their current physical activity education curriculum, as well as prizes and links to online tools. 
"We hope teachers and students will enjoy learning about the Paralympic movement and our Canadian sports heroes through the Paralympic Schools Week initiative," says Karen O'Neill, Chief Executive Officer, Canadian Paralympic Committee. "We're thrilled to see such commitment from the Northern Sport Accessibility Initiative in facilitating the northern tour, and hope that Elisabeth's story will inspire all students to engage in a healthy active lifestyle – be that daily social exercise or pursuit of international podium success."
For more information on Paralympic Schools Week, please visit paralympic.ca/schoolsweek.
– 30 –
About the Canadian Paralympic Committee The Canadian Paralympic Committee is a non-profit, private organization with 25 member sports organizations dedicated to strengthening the Paralympic Movement. The Canadian Paralympic Committee's vision is to be the world's leading Paralympic nation. Its mission is to lead the development of a sustainable Paralympic sport system in Canada to enable athletes to reach the podium at the Paralympic Games. By supporting Canadian high performance athletes with a disability and promoting their success, the Canadian Paralympic Committee inspires all Canadians with a disability to get involved in sport through programs delivered by its member organizations. For more information, visit www.paralympic.ca
About viaSport British Columbia viaSport British Columbia is a not-for-profit organization created by the Provincial Government in 2011 as a legacy of the 2010 Olympic and Paralympic Winter Games. Its mandate is to increase awareness, opportunity and participation in sport across the province – at every stage of life and in every community. By leading the province's sport sector in building a stronger, more effective system, viaSport will bring more families to the field of play, more fans into the stands, more athletes to the podium and more sports events to the province. Learn more at www.viasport.ca
About the Northern Sport Accessibility Initiative  As a legacy of the 2015 Canada Winter Games, the Province of British Columbia, Canadian Paralympic Committee and viaSport have invested over $300,000 in a three-year project – the Northern Sport Accessibility Initiative – to expand opportunities and provide people with a disability in northern B.C. enjoy an enhanced quality of life via sport.
For more information, please contact:
Alyson Gourley-Cramer, viaSport       
Northern Sport Accessibility Initiative   
Cell: 250-961-5366                                  
alysongc@viasport.ca  
Alison Korn Senior Manager, Media Relations and Communications
Canadian Paralympic Committee
Cell: 011-7-9384543162 
akorn@paralympic.ca