Adaptive Sports at Sun Peaks opens sport opportunity to all
Jul 30, 2013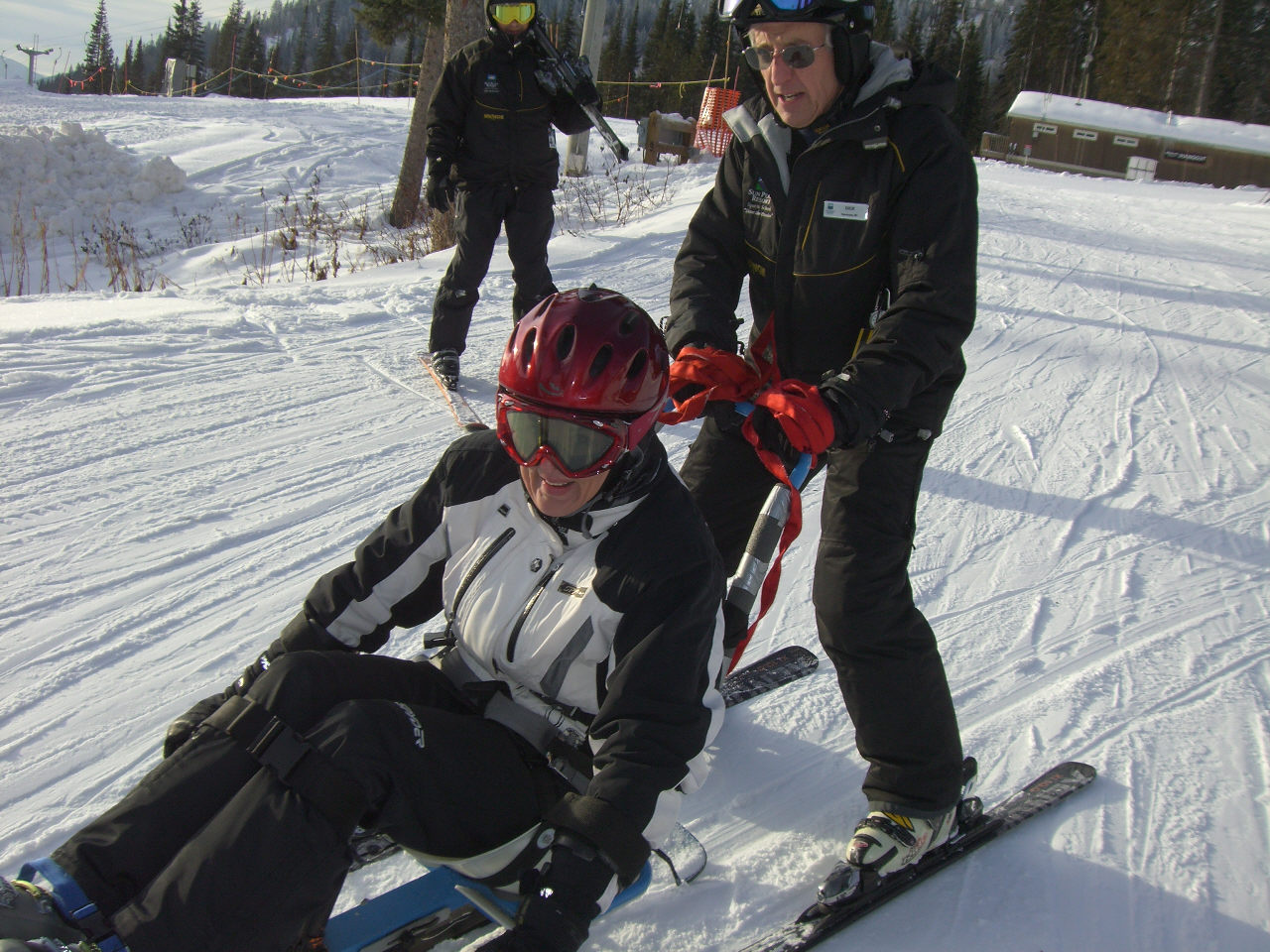 Involved in school ski programs throughout his 37-year career as an elementary teacher and administrator, school principal Dick Taylor noticed something, five years ago, when the students went up to the mountain for a day of snowsports: more often than not, the children with disabilities were left behind.
As an avid skier himself, Dick felt troubled by the informal programming on the mountain for individuals with a disability, and as a result, the missed opportunities some of his students faced. This issue took residency in Dick's life and it was then he decided to take it upon himself to help make Sun Peaks, a mountain close to his home in Kamloops, accessible for all through programming tailored to adaptive snow-skiing.
 
What is adaptive snow-skiing?
Adaptive skiing is a form of snow-skiing specialized for athletes with differing abilities. There are many varied types of adaptive snow-skiing programs and ski adaptations to suit particular needs including sit-skiing for individuals that have limited abilities to stand or walk, three-track skiing for individuals with an amputation or similar disability, and four-track skiing for individuals who have limited mobility in the legs and hips.  In addition to the above programs, there is also lesson support available for skiers and snowboarders with visual impairment, hearing impairment, and developmental or intellectual disabilities.  
 
Taylor and ASSP help make Sun Peaks accessible for all abilities
Although there was an informal adaptive program that had been in place for several years, Dick realized there was definitely room to grow. Momentum began for his pursuit to solve the issue shortly after he joined a group at Sun Peaks Resort called the Share the Mountain Foundation, however the fire was really lit in July of 2007, when a group of dedicated volunteers from the foundation met to explore the idea of creating a formalized adaptive ski program. During the winter season that followed Adaptive Sports at Sun Peaks (ASSP) was born with Dick leading the group as President.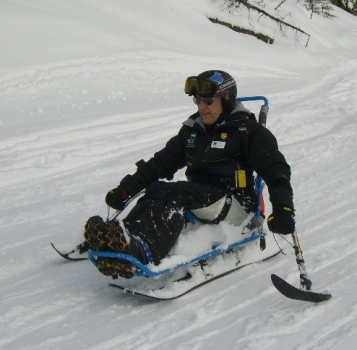 From its inception in January 2008 through to March of 2012, Taylor served as president of ASSP.  Being a new and growing organization, Dick applied for numerous grants, purchased adaptive equipment and served as a liaison in strengthening partnerships with the Sun Peaks Resort Corporation, Tourism Sun Peaks, BC Adaptive Snowsports, the Canadian Association for Disabled Skiing and local agencies and organizations.
As a result of a countless number of volunteer hours and a passion for making the mountain accessible for all, ASSP is now able to offer free "learn to ski" lessons for people with a disability ages six and up for residents of Kamloops and surrounding areas, as well as guests and clients visiting from other areas of BC. Dick was also able to tackle his initial goal of creating a school program that assists students with a disability to participate in school sponsored programs.
In addition to lessons for adaptive snow sports, the mountain has also become host to high profile disability sporting events. In 2013 Sun Peaks was chosen to host the 2013 CADS National Ski Improvement and Race Development Festival as well as the 2013 Canadian National Para-Alpine Championships. "The program at Sun Peaks has hosted world class para-alpine athletes on several occasions which has enhanced the quality of the sport locally, and provided role-models for our young athletes," said Taylor. "This results in an atmosphere of increased inclusion and support in the community of Sun Peaks."
Through his journey with ASSP, Dick has inspired many and as a result, been recognized through nominations for two honourable awards. In October of 2012, Dick was named a recipient of the Diamond Jubilee Medal, a prestigious honour from Her Majesty the Queen for his significant contribution to lifelong education and volunteer work. More recently, Dick was also awarded a Sport BC Community Sports Hero Award presented by Teck.
Today, Dick remains with the program as Past President and volunteer but his favourite activity will continue to be instructing students and training sessions for the volunteer instructors.
 
Snowbility and the BC Sport Participation Program help train over 110 volunteer instructors
Over the last winter season, ASSP trained over 40 volunteer instructors who in turn taught 30 students over the course of six weeks. Over the past five years 110 volunteers have been recruited and trained through the ASSP's partnership with Snowbility.  
Snowbility is also one of the many provincial programs supported by the BC Sport Participation Program, a grant which comes through the Province of BC and is administered by viaSport. Implemented in the 2007/08 season, Snowbility is one of the programs offered through BC Adaptive Snowsports that provides training opportunities and certification for volunteer instructors in adaptive snowsports. The program also facilitates equipment acquisition and provides program development support in the Kootenays, Kamloops and the Northern regions of Smithers and Prince George.
"Five years ago, the Snowbility program was just an idea created by an organization committed to creating opportunities and providing support for adaptive snow sport programs," said Snowbility Program Coordinator, Susan Hughes. "Today, through the generous support of the BCSPP, Snowbility provides more opportunities every year for people with disabilities to get involved, volunteers to engage and give back, and communities to grow in their snowsport programs."
For questions about Snowbility please contact Susan Hughes.
 
A commitment to increasing sport participation in BC
Dick Taylor has been a true inspiration for the many volunteers, instructors, students and peers he has worked with at ASSP and throughout the disability snowsport world.
"I think that the Adaptive Sports at Sun Peaks program has enhanced the quality of sport by offering opportunities through lessons and equipment that allows individuals with a disability access to the recreational alpine environment," said Taylor. "This had led to the education and enlightenment of staff and guests at Sun Peaks Resort in terms of the abilities of individuals with a disability."
viaSport would like to recognize Dick Taylor for his continued efforts to increase sport participation in BC and making snowsports accessible to people of all abilities.
 
For more information on ASSP please visit their website at adaptivesportsatsunpeaks.org.
For more feature stories by viaSport visit our website or follow us on Twitter @viaSport_ #INSPIREviaSport.