An Evening with PacificSport Fraser Valley
Jun 28, 2016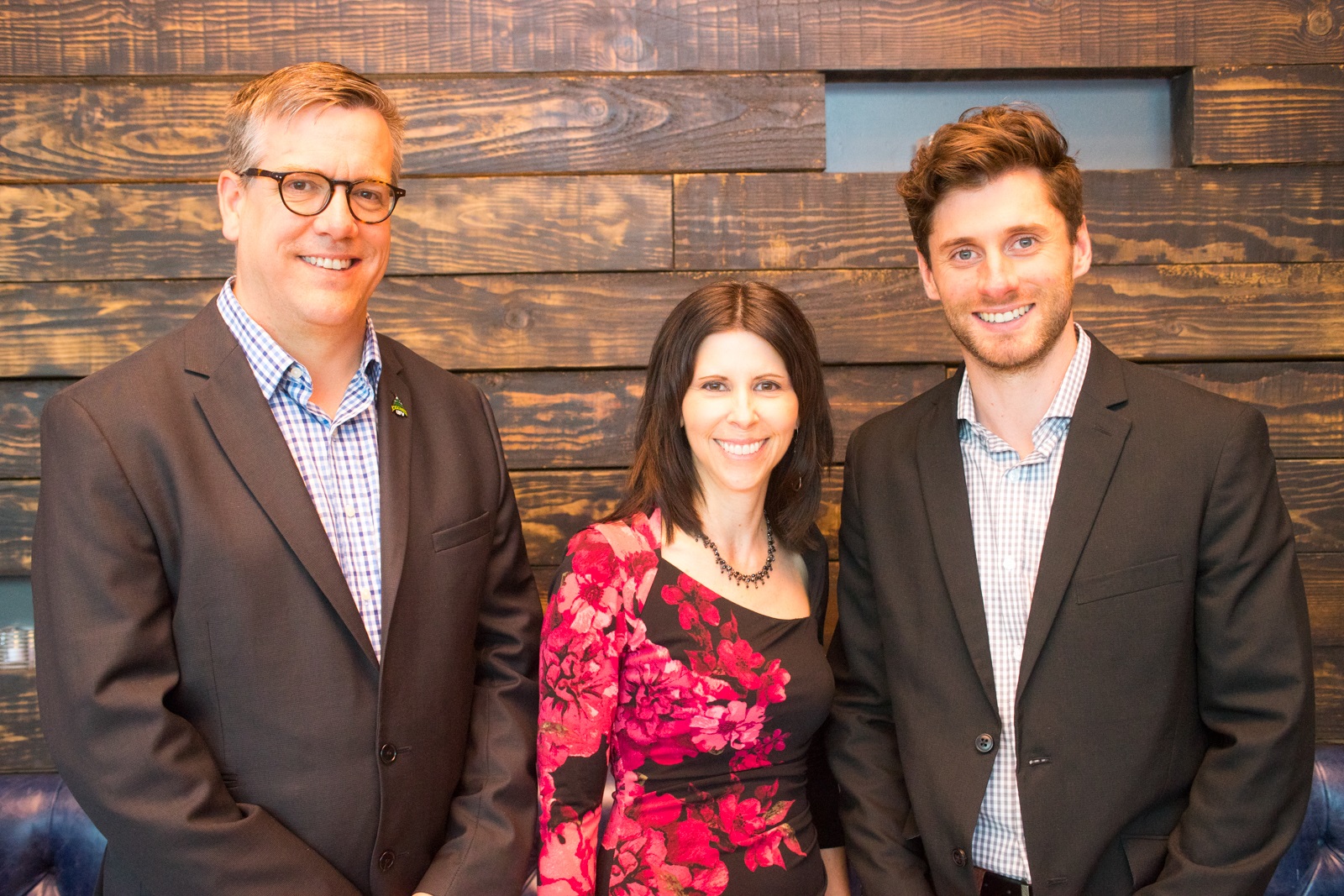 An Evening with PacificSport Fraser Valley, hosted at S + L in Langley, celebrated and acknowledged the ongoing contributions of our partners in building active participation and sport in our communities. The guests included a number of stakeholders from the recreation, education, and sport communities from across the valley.
The evening started with winetasting and appetizers, and quickly moved onto lively conversations with ideas of how to grow local sport, support local athletes in their quest for the podium, and how we can build new community partnerships. Attending guests had an opportunity to bid on a number of silent auction items from donors such as, Rugged Maniac, Kintec Footlabs, Vancouver Canucks, Vancouver Whitecaps, Artizan Hair Studio, and Cariboo Brewing.
The evening also saw PacificSport Fraser Valley's Executive Director, Jared Kope, announce PacificSport's Fraser Valley's new Adopt-an-Athlete program. "This initiative will allow PacificSport Fraser Valley to continue to grow our programs and services, so we can better serve our athletes. We are very excited to launch new strength, conditioning, and testing services, and are currently seeking ways to provide exercise science opportunities, and athletic scholarships through the Adopt-an-Athlete program" noted Jared.
An Evening with PacificSport was also the launch of a partnership agreement between PacificSport Fraser Valley and University of Fraser Valley. "UFV is very excited to partner with PacificSport in serving, not only our students and our student athletes, but the communities across the Fraser Valley" said Jody Gordon, Vice President, Students and Enrolment Management. Similarly, Jared noted that "PacificSport is excited for the opportunities that will come from the partnership and the beneficiaries: local sport organizations, high performance athletes and coaches, and UFV students and staff. Undoubtedly, we will see great outcomes from this partnership".
The evening was a great success in bringing together like-minded, passionate people to continue to grow a collaborative culture in the Fraser Valley.