B.C. boasts strong athlete contingent for Rio
Jul 29, 2016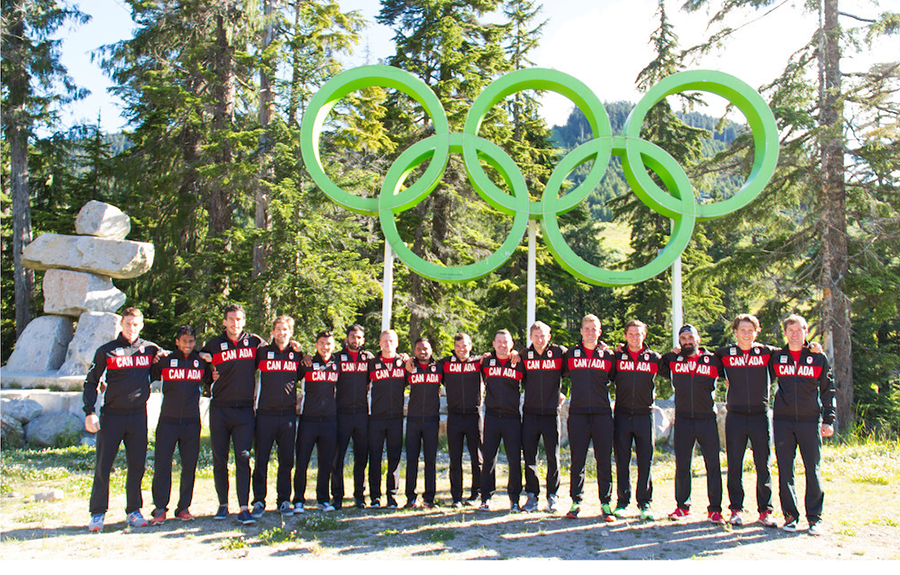 B.C.'s Unique Athlete Pathway Creates Inspiring Role Models
There are 142 athletes, 45% of the national team, with a connection to B.C. on the Canadian Olympic team heading to Rio. This is the largest percentage of national team athletes with an affiliation to B.C. in recent history.
To assist athletes in attaining their goals, B.C's unique approach to sport development ensures young athletes and coaches from every corner of the province have the opportunity to achieve their best in sport. The results of this approach were evident at the 2012 Summer Olympic Games in London, where B.C. athletes won or contributed to 50% of Canada's 18 medals, and B.C.'s contingent at Rio will continue to achieve success.  
"viaSport is proud to be guiding the province in building a stronger, more effective provincial sport network, as we support these incredible B.C. athletes on their quest for the podium" states viaSport CEO Sheila Bouman.
 
B.C.'s Pathway:
Since 2001, the Government of British Columbia has invested more than $1 billion to support sport in B.C.
B.C. supports the athlete pathway with a regionally-based performance system of multi-sport and provincial sport organizations
The biennial BC Summer and Winter Games provide opportunities for selected athletes to gain multi-sport games experience and are the entry point to B.C.'s sport excellence system
Many of these athletes advance to compete nationally with Team BC at Canada Games, held every four years
Athletes targeted by their local and provincial sport organization for high performance gain access to important resources and expertise in sport science, sport medicine and coaching through CSI Pacific, SportMedBC and viaSport's Regional Alliance delivery partners
viaSport British Columbia, as the Province of B.C.'s lead agency responsible for promoting and developing amateur sport, plays a critical role in this long term athlete development process
Olympian Emily Overholt is a shining example of a competitive Canadian swimmer who has been supported by the BC sport system throughout her career from her early days with the West Vancouver Otters Swim Club, through to competing with Swim BC at the 2010 BC Summer Games and with Team BC at the 2013 Canada Games. Sport medicine and sport science expertise offered by the Canadian Sport Institute Pacific and SportMedBC also contributed to her development.  Emily won a bronze medal at the 2015 FINA World Championships and won gold at the 2015 Pan American Games in Toronto. She has also won medals at the 2014 Commonwealth Games in Glasgow, the 2013 FINA World Junior Swimming Championships in Dubai and the 2013 Canada Games in Sherbrooke. In 2016, Emily was officially named to Canada's Olympic team for the Summer Games in Rio. This fall Emily will begin her post-secondary studies at the University of British Columbia, where 29 of B.C.'s national team members are current or former students.
 
Quick Facts about Canada's national Olympic team:
114 athletes benefitted from CSI Pacific services
14 athletes benefitted from viaSport's Regional Alliance partners' services
36 athletes are BC Games or Team BC alumni (24 are BC Games alumni, 23 are Team BC alumni and 11 competed at both)
23 coaches have a connection to B.C.
11 of the medical practitioners are registered with SportMedBC
The British Columbia sport system is a critical component of the athlete development pathway and the sector as a whole is looking forward to cheering on our B.C. Olympians at the Rio 2016 Olympic Summer Games, which start next week.
 
-30-
Contacts:  Kelly Aldinger
viaSport
kellya@viasport.ca 778-655-1759
Wendy Pattenden
Canadian Sport Institute Pacific
wpattenden@csipacific.ca 604-295-6941
Lia Threlfall
BC Games Society
liat@bcgames.org 250-812-3887
Mike Martignago
SportMedBC
MikeM@sportmedbc.com 604-294-3050 x 103
Gillian Rhodes              
Province of British Columbia
Gillian.Rhodes@gov.bc.ca 250-953-3677
Alethea Wilson
Pacific Sport Institute for Excellence
awilson@piseworld.com 250-220-2515   
Jenn Houtby-Ferguson
PacificSport Vancouver Island
JHoutby@PacificSport.com 250-713-9849
Allison Mailer
BC Sport Hall of Fame
allison.mailer@bcsportshalloffame.com 604-687-5520