B.C. connected athletes shine at Tokyo 2020 Paralympics
Sep 09, 2021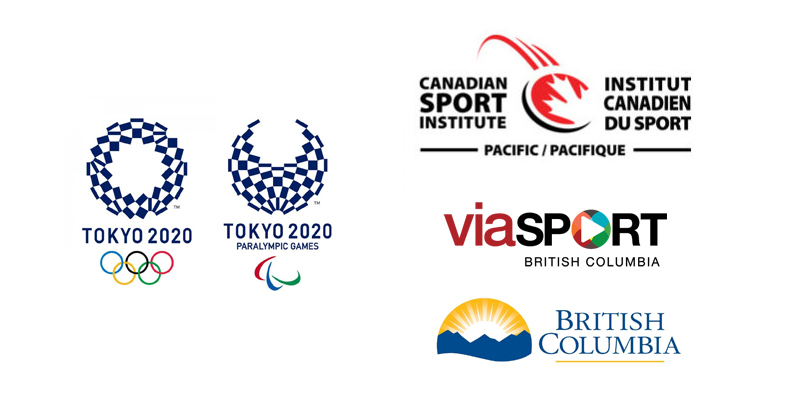 B.C. connected athletes enjoyed phenomenal success at the Tokyo 2020 Paralympics, winning an impressive 10 medals and setting numerous records – Paralympic & Canadian – in the process. B.C. connected athletes won an incredible 48% of Team Canada's medals, despite making up only 30% of the team.
Canada's Paralympic team featured 128 athletes.  Of those 128:
38 were B.C. Connected (30%)
29 were CSI Affiliated; i.e. received sport science and sport medicine support from CSI Pacific or the PacificSport network (23%)
The full list of CSI Pacific and B.C. Connected medallists can be found below.
These athletes showed that despite a one-year delay, they were more than ready to perform on the world's biggest stage, with over a dozen Personal Best and Season Best performances.
"The performances we saw from B.C. connected athletes at the Tokyo Paralympics were truly exceptional," said Wendy Pattenden, CEO of Canadian Sport Institute Pacific. "Due to COVID, these athletes had challenges unlike any seen before to simply make it to the Games and compete. For them to have such success and set so many personal bests under those circumstances was incredibly inspiring."
"It's been thrilling to watch Team Canada's spectacular, history-making performances at the Tokyo 2020 Paralympic Summer Games," said Melanie Mark, Minister of Tourism, Arts, Culture and Sport. "I'm so proud of our Canadian Paralympians who were the best of the best on the world stage, and in particular the athletes with a B.C. connection who contributed to an astounding 48 per cent of Canada's medal wins. I've been so inspired by the many stories of triumph from our Paralympians. Their success not only speaks to their incredible athleticism, but to their perseverance, winning attitudes and strength of character."
B.C.'s athletes have been able to reach their goals and thrive due to the commitment and support of National and Provincial Sport Organizations (NSOs/PSOs) throughout British Columbia, as well as support and contributions from all levels of government and the commitment and leadership of viaSport.
"It has been an absolute privilege to live our mantra of Collaborate. Serve. Innovate. Perform. with our sport partners and their athletes and coaches over the past five years," added Pattenden. "Their dedication is an inspiration for our staff, who are proud to support these athletes and help them reach their goals."
CSI Pacific sent five staff covering six different disciplines to Tokyo 2020:
Canadian Sport Institute Pacific staff working at the Tokyo 2020 Paralympics
| | | |
| --- | --- | --- |
| Staff Member | Discipline | Sport |
| Sandeep Nandhra | Athletic Therapy / Strength & Conditioning | Para Athletics |
| Wendy Pethick | Physiology | Para Rowing |
| Christie Gialloreto | Mental Performance | Para Rowing |
| Sue Lott | Physiotherapy | Para Rowing |
| Matt Jensen | Performance Analysis | Para Triathlon |
Canadian Sport Institute Pacific affiliated athletes & Paralympic Medallists at Tokyo 2020
(by sport, surname)
Athlete
Sport
Medal
Zachary Gingras
Para Athletics
– 400m T38
Bronze
Brent Lakatos
Para Athletics
– 5000m T54
– 400m T53
– 100m T53
– 800m T53
4x Silver
Nate Riech
Para Athletics
– 1500m T38
Gold
Greg Stewart
Para Athletics
– Shot Put F46
Gold
Kate O'Brien
Para Cycling
– 500m Time Trial C4-5
Silver
Stefan Daniel
Para Triathlon
– PTS5
Bronze
Athletes winning medals at Tokyo 2020 Paralympics with a BC Hometown but NOT affiliated with CSI Pacific or PacificSport
(by sport, surname)
Athlete
Sport
Medal
Tristen Chernove
Para Cycling
– 3000m Individual Pursuit C2
Silver
By: Noah Wheelock, Canadian Sport Institute Pacific. Original release here.