B.C. is taking the lead in establishing a Safe Sport Movement
Aug 31, 2018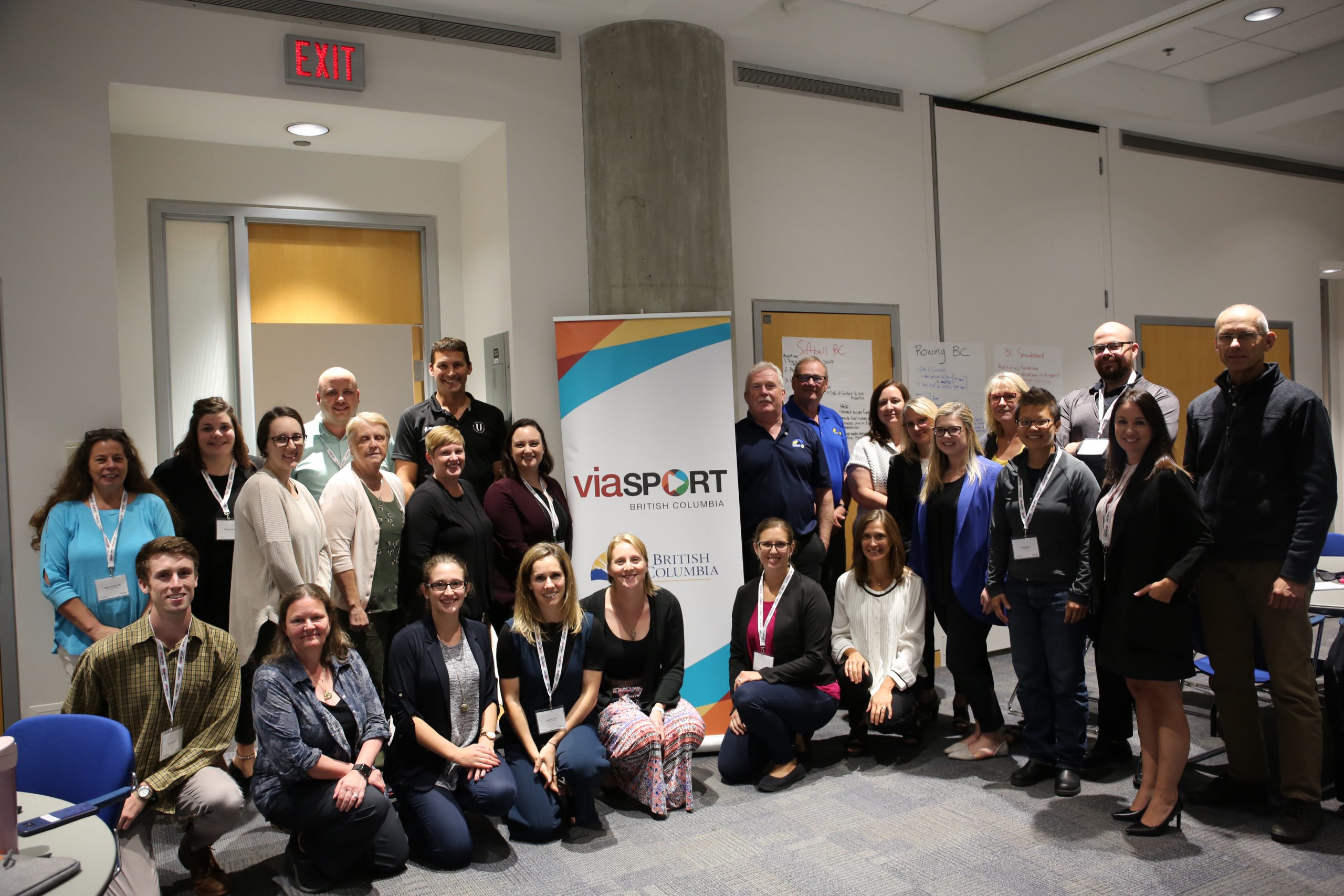 As one of the first provinces in Canada to mobilize leaders on the issue of Safe Sport starting in 2016, B.C., under the leadership of viaSport, is taking its efforts further by establishing a Safe Sport working group to address sexual abuse in sport. Comprised of ten provincial sport organizations, the recently formed working group's purpose is to standardize training, review policy, establish best practices and provide input into resources related to child protection for the B.C. amateur sport sector.
The working group met on August 27 and 28, 2018, as part of the multi-phased action plan, to create their organizational action plans and deepen their knowledge and expertise to mobilize. Through discussion and facilitation led by the Canadian Centre for Child Protection, viaSport and its partners gained a better sense of common opportunities and underlying challenges in order to scale the outcomes of this priority work to the broader B.C. sport sector. 
Although each sport organization participating in the working group is at a different starting point, they are all motivated and passionate leaders who want to guide this work and are committed to help lead the Safe Sport Movement in B.C.
"The commitment of our partner organizations to co-lead this movement is inspiring," said Jennifer Heil, VP Sport Development at viaSport. "Over the two day session the Safe Sport working group boldly envisioned an enhanced safe sport culture in B.C., while rolling up our sleeves to address the changes required."
Although abuse prevention is a long-term task, the working group is motivated in their efforts to identify existing barriers and collaborate for systematic change. 
"At Rowing BC, our mission is to be the leading rowing community in Canada, and by joining the Safe Sport working group, we are taking a leadership role to ensure we do everything we can to keep children and youth safe in sport", said David Calder, Executive Director of Rowing BC.  "Our longer term goal is that B.C. sport leaders take an approach to child and youth safety that is relationship informed, where clear boundaries and behavioural norms are established in sport culture, and clarified through policy, to ensure children and youth are protected as they explore the world of sport."
Insight from the working sessions will be translated into an approach to further support the B.C. sport sector at large. In the meantime, sport organizations are strongly encouraged to take the Coaching Association of Canada's Responsible Coaching Movement pledge as a first step in this process. Through the pledge, organizations commit to ensure all athletes are safe from abuse.  
For each B.C. organization which signs the pledge, viaSport, on behalf of the provincial government, is providing three licenses to Commit to Kids training. Commit to Kids is the Canadian Centre for Child Protection's step-by-step plan to help prevent sexual abuse from taking place within child-serving organizations.