B.C Paralympians Showcase Diversity in Sport
Sep 01, 2016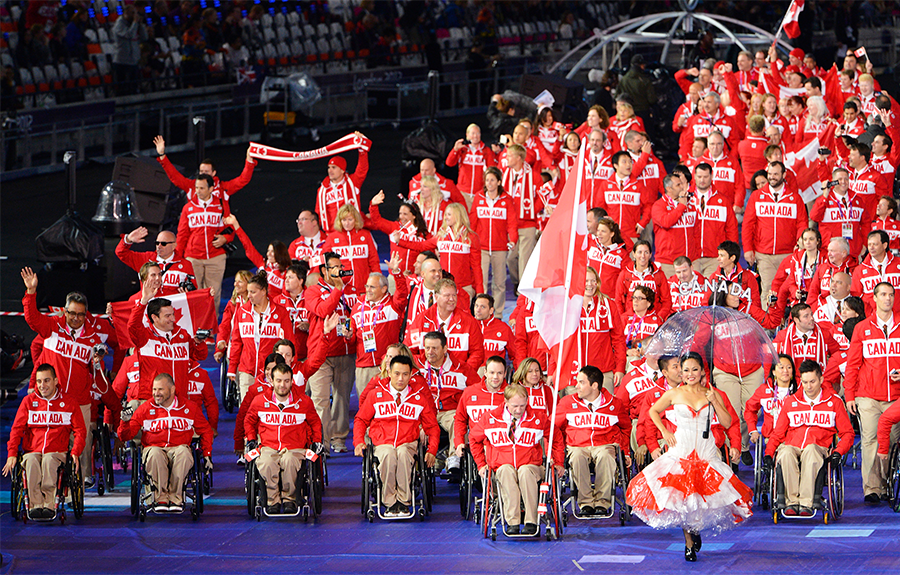 B.C. Paralympians inspiration for a more inclusive sport culture
Vancouver, BC – B.C. is sending 44 Paralympic athletes to Rio, 27% of the 162 athletes on Team Canada. These athletes vary from 16 to 59 years of age, hail from 20 geographic regions across the province and will be participating in 14 of the 23 Paralympic sporting events. 
Women represent 42% of the team, with B.C.-based Wheelchair Rugby player Miranda Biletski leading the way, as the only female on an otherwise all-male team of athletes. Miranda has been a key player on the team for the past seven years, but Rio marks her first time at a Paralympic Games.
"This diverse representation of athletes is not surprising, given the $300,000 Canada Games legacy investment that the Province of British Columbia, Canadian Paralympic Committee and viaSport have made in a three-year project to provide people living with a disability, particularly those in northern BC, an enriched quality of life through enhanced access to physical activity and recreation opportunities" stated viaSport CEO Sheila Bouman.
Another way that viaSport has been able to expand the awareness of disability sports throughout the province and around the globe has been through its event livestreaming.  The most recent livestreaming of the 2016 Canada Cup International Wheelchair Rugby Tournament in Richmond this past June had over 19,265 views, reached 101 countries and over 770 individuals engaged with the event through social media. Coincidently, these Paralympic Games also mark the first time Canadians can watch their favourite athletes and sports live, inspiring future generations of Olympic and Paralympic champions.
About viaSport British Columbia:
viaSport British Columbia is a not-for-profit organization created by the Provincial Government in 2011 as a legacy of the 2010 Olympic and Paralympic Winter Games. Our mandate is to increase awareness, opportunity and participation in sport across the province – at every stage of life and in every community. By leading the province's sport sector in building a stronger, more effective system, we will bring more families to the field of play, more fans into the stands, more athletes to the podium, and more sports events to the province. Learn more at viasport.ca
Media Contact: Michelle Tice
Director, Communications & Engagement, viaSport
778.655.1774
michellet@viasport.ca