B.C. shines as Team Canada earns record medal count
Feb 26, 2018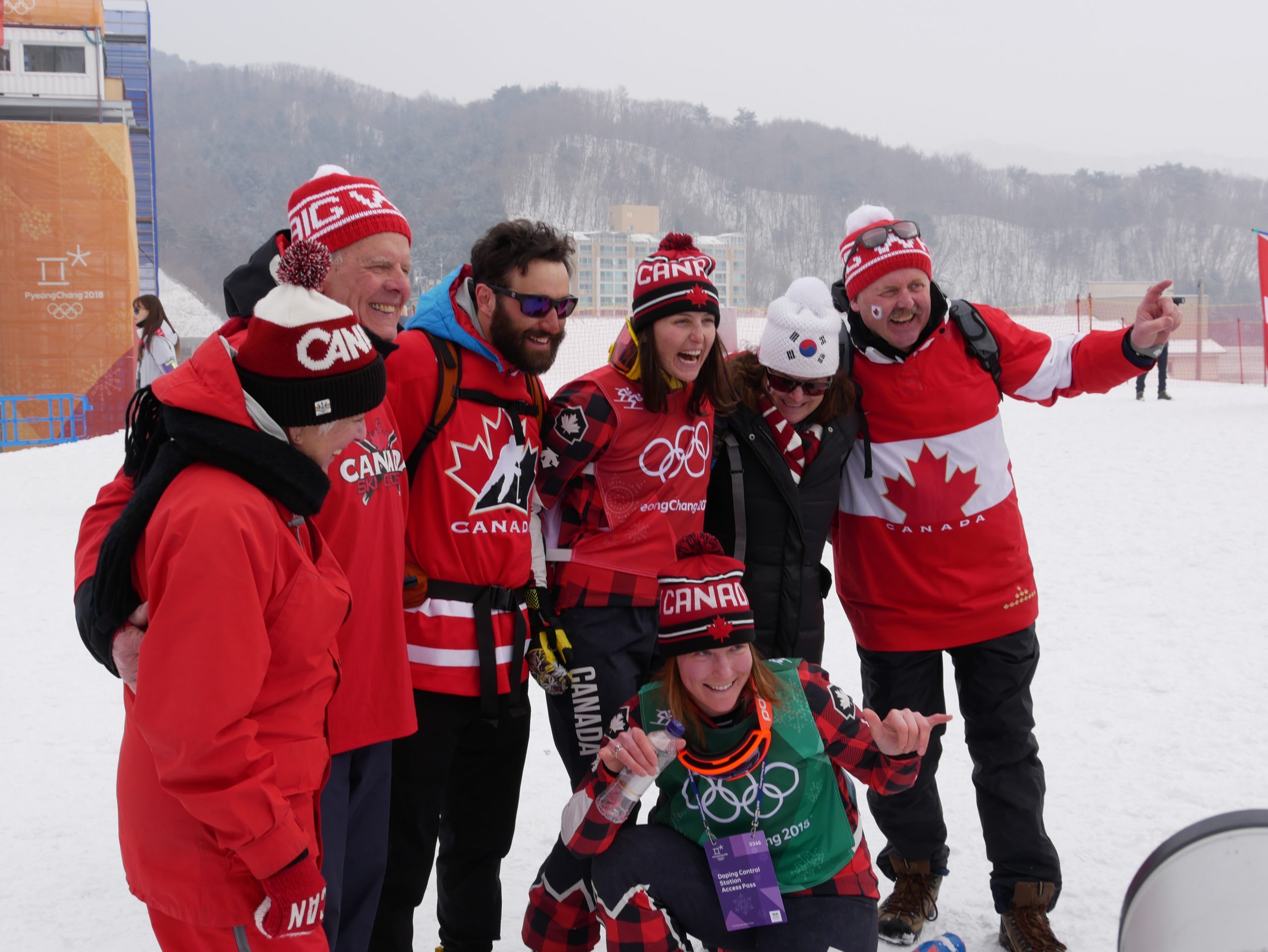 Thirteen athletes are coming home to British Columbia with medals from the PyeongChang 2018 Olympic Games.
"Congratulations to all the athletes, and especially our B.C. members of Team Canada," said Minister of Tourism, Arts and Culture Lisa Beare. "Like British Columbians all over the province, I've been excited to watch our athletes give their all to achieve Olympic dreams. I'm thrilled to see how well Team Canada has done!"
These medals are part of Team Canada's overall success at the Games. Canada earned its best-ever Olympic medal count with 29 medals, placing third overall.
Among Team Canada's 225 competitors were 63 athletes with a B.C. connection. These included athletes who call B.C. home, as well as those from outside of B.C. who train in the province with the Canadian Sport Institute Pacific or viaSport Regional Alliance partners.
Team Canada's total medal count was 11 gold, eight silver and 10 bronze.
Of those, provincially affiliated athletes earned 38% of the Canadian Olympic Team's total medal count: six gold, three silver, two bronze.
Athletes connected to British Columbia who earned medals at the Games include:
Gold in freestyle skiing – men's moguls: Mikael Kingsbury
Gold in bobsleigh – two-man: Justin Kripp
Gold in freestyle skiing – halfpipe: Cassie Sharpe
Gold in ski cross: Brady Leman
Gold in ski cross: Kelsey Serwa
Gold in snowboard – big air: Sebastien Toutant
Silver in snowboard – men's slopestyle: Max Parrot
Silver in snowboard – women's slopestyle: Laurie Blouin
Silver in ski cross: Britt Phelan
Bronze in snowboard – men's slopestyle: Mark McMorris
Bronze in ice hockey – men's: Gilbert Brule, Andrew Ebbett, Stefan Elliot
The British Columbia government invests more than $50 million annually in sport. This includes funding for provincial sport organizations that develop athletes and coaches to progress from provincial to national teams and competitions. The number of B.C. athletes heading to PyeongChang with Team Canada is a direct reflection of the support and commitment of the provincial sport system.
The 2018 Paralympic Winter Games will take place from March 9 to 18, 2018, in PyeongChang, South Korea.
Quick Facts:
Sixty-three 2018 Olympic athletes have a B.C. hometown or birthplace and/or train in B.C. with Canadian Sport Institute Pacific.
B.C.-connected Olympians have direct connections to 16 communities.
Eighteen coaches have direct connections to eight communities.
Five sport scientists and one communications professional from Canadian Sport Institute Pacific attended PyeongChang in a work capacity.
Team Canada's chief medical officer, chief doctor and two other medical practitioners are registered with SportMedBC.
Nineteen athletes are BC Games or Team BC alumni (16 are BC Games alumni, 15 are Team BC alumni and 12 have competed at both).
The 11 sports and 17 disciplines that B.C.-connected athletes participated in include alpine skiing, biathlon, bobsleigh, curling, ice hockey, luge, skating, skeleton, skiing, snowboard and speed skating.
From the Sochi 2014 Winter Games, B.C. athletes brought home two gold, five silver and one bronze, with B.C. athletes representing 19% of the total number of participants from Team Canada.