B.C. Sport Sector Tackles Bullying and Harassment with Investment from the Province
Feb 28, 2018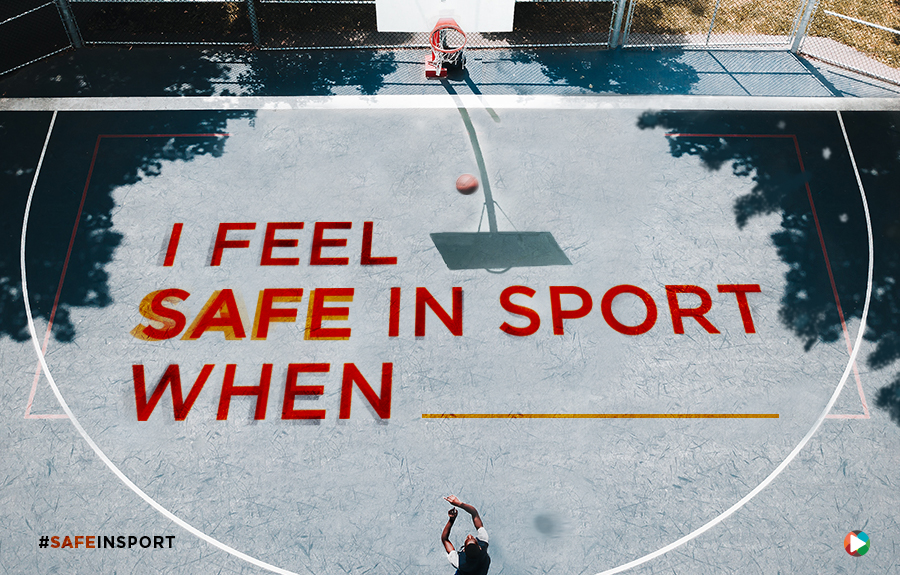 Media reports describing abuse in sport across North America make it clear that the current safeguards in place to prevent incidents of bullying and harassment in sport are not sufficient.
With an investment of $50 000 from the Province of British Columbia,  viaSport is committed to working with the Coaching Association of Canada and the Canadian Centre for Child Protection to build awareness and solutions provincially so organizations can strengthen their practices to ensure athletes and coaches are protected.
"Creating safe and inclusive sport environments for young people is a top priority for this government," says Lisa Beare, Minister for Tourism Arts and Culture. "viaSport's leadership is critical in promoting a positive, respectful, and accessible B.C. sport sector that will end bullying."
In 2017, viaSport and the Government of British Columbia joined CKNW Kids' Fund's Pink Shirt Day movement to raise awareness of the importance of working together across sport to stop bullying and provide athletes, coaches, volunteers and officials a safe place to thrive. Since this initial drive, over 800 British Columbians and 95 sport organizations have declared their commitment to stop bullying in amateur sport.
On behalf of the over 670,000 British Columbians registered in amateur sport, viaSport fosters the development of a quality sport culture, free of unwelcome or aggressive behaviour. Bullying in sport can take many forms including physical, verbal, cyber, emotional, sexual or other types of intimidating or humiliating behaviour, on and off the playing field, court or arena.
"viaSport is serious about uniting the sector to develop a sport culture that is safe and inclusive for all," says viaSport CEO, Sheila Bouman. "We will continue to champion and support the leadership of organizations in sport and across sectors that are working hard to stop bullying."
The province was the first in Canada to hold a Building Safe Sport event in November 2017. The event united national leaders in coaching and child protection with local and provincial sport organizations, specifically in support of the Coaching Association of Canada's (CAC) nationally recognized Responsible Coaching Movement (RCM). This event provided education to sport leaders to build a safe, child-centric sport system that thrives through confident leadership, healthy competition, inclusiveness, and the invaluable life lessons sport has to offer children.  
"Sport and other extra-curricular programs make up the dynamic life of a child that are integral to enhancing a child's development. Just as we recognize the importance of ensuring physical environments do not pose safety risks to children, we must do the same in safeguarding children from child sexual abuse and exploitation. We commend viaSport for their leadership and commitment to create positive experiences in sport, as well as the Province of B.C. for their continued support," says Noni Classen, Canadian Centre for Child Protection.
viaSport has developed a multi-year Safe Sport strategy to shift the culture of sport over the long-term at the local and provincial level, which supports the prevention of harassment and abuse. The first phase will focus on three areas of action – education, policy development and accountability – while continuing to build awareness in the community and to advocate for opportunities that will support further impact.
On Pink Shirt Day 2018, viaSport, its national partners and the Province of British Columbia ask all British Columbians to join us in implementing the Responsible Coaching Movement and committing to a culture of safe sport in our province.  The RCM includes practices related to respect and ethics training, background screening and the Rule of Two. For more information on this movement, visit www.viasport.ca/coaching/rcm