B.C. Unites to Tackle Sexual Abuse in Sport
Nov 23, 2017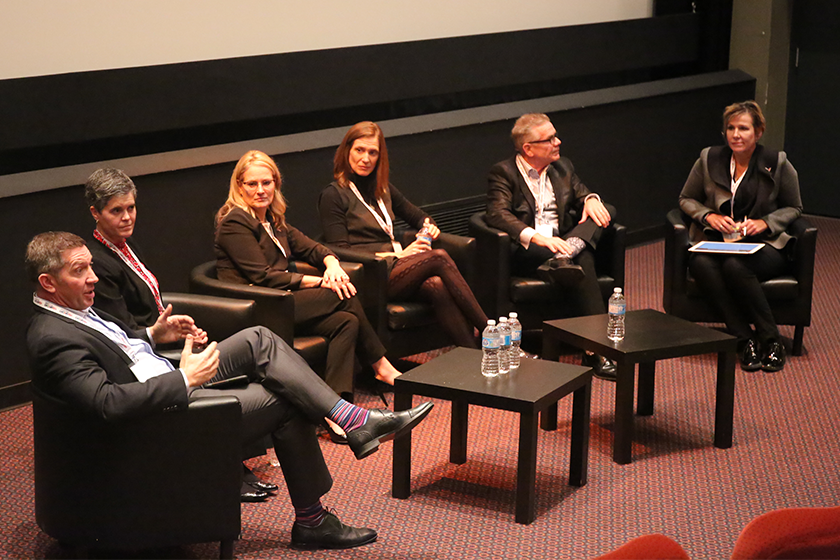 On November 21, the B.C. sport community united behind one of the most critical themes facing society today: child sexual abuse.
While the topic is far from new, the time B.C. sport to implement change is now.
Recognizing the urgent need for action, viaSport brought together local, provincial, and national sport organizations to collaborate in a full day of idea shaping, best practice sharing, and policy development, for the first viaSport Safe Sport event.
One of the most powerful moments of the day was the screening of former NHL player Sheldon Kennedy's documentary, Swift Current – a heartbreaking, but hopeful look at Kennedy's experience with sexual abuse and the life-long struggles he has faced as a result. A documentary that every parent with kids in sport should watch.
Kennedy's resiliency in sharing his story with such vulnerability, brought to the forefront a key theme for the day: one of a much needed culture shift through confidence building. Confidence of children to feel safe to come forward, confidence of adults to look for and address signs of behaviour change in kids, and confidence of organizations to demand the highest standards for coach development across all sports.
The theme of confidence emerged as a panel of experts from the Coaching Association of Canada (CAC), The Respect Group (including Kennedy), viaSport, and the Canadian Centre for Child Protection (CCCP) discussed the issue of sexual abuse in sport and how sport organizations and citizens can help shift the discourse towards prevention.
"We all need to start with taking one step to create change," says Lorraine Lafreniere, CEO of Coaching Association of Canada. "Through a coordinated effort, with each person doing one thing, it can have an enormous impact."
In addition to auditing where we are now and where we want to be, organizations learned key implementation tactics from the Responsible Coaching Movement – the CAC's ground-breaking initiative towards national coaching standards, of which preventing child sexual abuse is a key component.
B.C. was the first province in Canada to hold an event that united national leaders in coaching and child protection, with local and provincial sport organizations – all towards a common purpose to build a safe child-centric sport system that thrives through confident leadership, healthy competition, inclusiveness, and the invaluable life lessons sport has to offer children.
"We know the risk to children decreases when effective policies and procedures are in place," says Sheila Bouman, CEO viaSport. "Our goal is to make it easy for sport organizations to adopt best practices around child protection by providing them with tools and training to implement change at all levels of their organization and with administrators, officials, coaches, parents and athletes."
Preventing and addressing child abuse in sport will continue to be a top priority for viaSport. The learnings and critical input from this first Safe Sport event will help to shape province-wide standards and policies, across all levels of amateur sport in B.C. viaSport will continue to work closely with the Respect Group and the Centre for Child Protection in Canada, who have pioneered the movement along with several National Sport Organizations.