BC connected and CSI-Pacific affiliated athletes are major factor in Team Canada's best ever Summer Olympics
Aug 12, 2021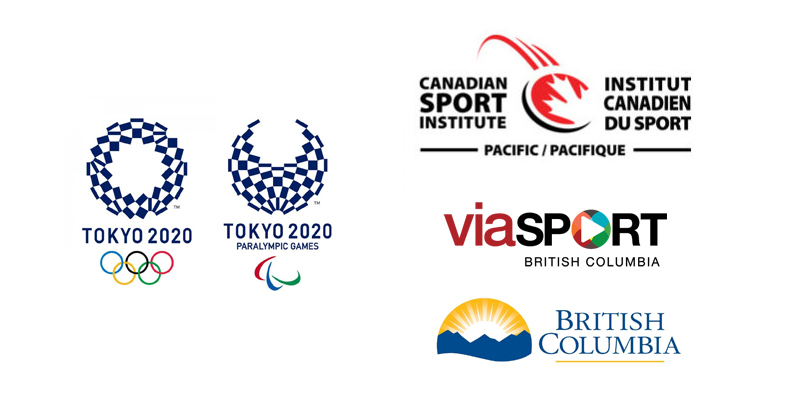 Team Canada beat the Tokyo heat to have unprecedented success at the Tokyo 2020 Olympics, winning 24 medals – a record for Canada in a non-boycotted Summer Games. BC connected athletes were a significant contributor to that success, winning an impressive 50% of Team Canada's medals. This is third consecutive Summer Games where BC Connected athletes contributed to at least 50% of Canada's medal count.
The Canadian Olympic team featured 377 athletes in total, of those:
199 were BC Connected (53%)
189 were CSI Affiliated; i.e. received sport science and sport medicine support from CSI Pacific or the PacificSport network (50%)
The full list of CSI Pacific and BC connected medallists can be found below.
On top of medals, Canadians set numerous National Records in Tokyo and dozens of athletes had their Personal Bests and Canadian Best results at the Olympics, showing that these athletes were ready to perform on the world's biggest stage.
"So much had to be overcome for the Tokyo Olympics to take place, and for the athletes to go and win so many medals and set so many National Records and Personal Bests is incredibly inspiring," said CSI Pacific CEO Wendy Pattenden. "CSI Pacific, with our team of sport science and sport medicine experts, are both proud and privileged of all the National Sport Organization partners and their athletes and coaches that we have been able to support on the way to Tokyo 2020."
"The performance of Canada's team at the Tokyo Games was awe-inspiring. I'm proud of all the B.C.-based athletes who filled us with pride, whether by winning medals, setting national records, achieving personal bests or simply by competing at the highest level of sport," said Ravi Kahlon, Minister of Jobs, Economic Recovery and Innovation. "As a former Olympian, I know how much our athletes and their families have sacrificed to realize their Olympic dreams. I want to congratulate Canada's entire team and support staff."
"It's so encouraging to see the incredible success of B.C. athletes, all of whom have benefited from our province's amateur sport ecosystem along the way. As we work to further strengthen sport pathways and enhance opportunities for participation at all levels, we hope these results will inspire British Columbians Columbians to lace up their running shoes, cheers from the stands, volunteer or sponsor a sport, team or athlete in their communities," said Charlene Krepiakevich, CEO, viaSport BC.
Contributions and support from all levels of government, in combination with the leadership and commitment of viaSport, National Sport Organizations and Provincial Sport Organizations throughout the province, have all played a major part in BC's athletes and coaches at every level reaching their goals.
Despite heavy restrictions on support staff able to work at the Games, CSI Pacific sent eight staff from five different disciplines to Tokyo 2020, all of whom worked with medal winners at the Games.
"CSI Pacific staff have continued to live by our mantra of Collaborate. Serve. Innovate. Perform. over this last year, which has been truly unique and a challenge for all involved," said Pattenden. "We're thrilled to see the success of these athletes at the Olympics and are looking forward to continued success at the Paralympics in only a few short weeks."
Canadian Sport Institute Pacific staff working at the Tokyo 2020 Olympics
| | | |
| --- | --- | --- |
| Staff Member | Discipline | Sport |
| Dr. Paddy McCluskey | Lead Physician | Athletics |
| Dr. Trent Stellingwerff | Physiologist & IST Lead | Athletics |
| Dr. Gareth Sandford | Physiologist | Athletics |
| Wendy Pethick | Physiologist | Rowing |
| Christie Gialloreto | Mental Performance | Rowing |
| Alex Hodgins | Mental Performance | Soccer |
| Zach Kalthoff | Strength & Conditioning | Soccer |
| Ryan Brodie | Performance Technology | Core Mission Team (Team Canada) |
Canadian Sport Institute Pacific affiliated athletes & Olympic Medallists at Tokyo 2020 (by sport, surname)
| | | |
| --- | --- | --- |
| Athlete | Sport | Medal |
| Andre De Grasse | Athletics – 200m, 100m, 4x100m | Gold, 2x Bronze |
| Jerome Blake | Athletics – 4x100m | Bronze |
| Aaron Brown | Athletics – 4x100m | Bronze |
| Brendon Rodney | Athletics – 4x100m | Bronze |
| Mohammed Ahmed | Athletics – 5,000m | Silver |
| Evan Dunfee | Athletics – 50km Race Walk | Bronze |
| Damian Warner | Athletics – Decathlon | Gold |
| Caileigh Filmer | Rowing – Women's Pair | Bronze |
| Hillary Janssens | Rowing – Women's Pair | Bronze |
| Susanne Grainger | Rowing – Women's Coxed Eights | Gold |
| Kasia Gruchalla-Wesierski | Rowing – Women's Coxed Eights | Gold |
| Kristen Kit | Rowing – Women's Coxed Eights | Gold |
| Madison Mailey | Rowing – Women's Coxed Eights | Gold |
| Sydney Payne | Rowing – Women's Coxed Eights | Gold |
| Andrea Proske | Rowing – Women's Coxed Eights | Gold |
| Lisa Roman | Rowing – Women's Coxed Eights | Gold |
| Christine Roper | Rowing – Women's Coxed Eights | Gold |
| Avalon Wasteneys | Rowing – Women's Coxed Eights | Gold |
| Janine Beckie | Soccer | Gold |
| Kadeisha Buchanan | Soccer | Gold |
| Gabrielle Carle | Soccer | Gold |
| Allysha Chapman | Soccer | Gold |
| Jessie Fleming | Soccer | Gold |
| Vanessa Gilles | Soccer | Gold |
| Julia Grosso | Soccer | Gold |
| Jordyn Huitema | Soccer | Gold |
| Stephanie Labbé | Soccer | Gold |
| Ashley Lawrence | Soccer | Gold |
| Adriana Leon | Soccer | Gold |
| Erin McLeod | Soccer | Gold |
| Nichelle Prince | Soccer | Gold |
| Quinn | Soccer | Gold |
| Jayde Riviere | Soccer | Gold |
| Deanne Rose | Soccer | Gold |
| Sophie Schmidt | Soccer | Gold |
| Desiree Scott | Soccer | Gold |
| Kailen Sheridan | Soccer | Gold |
| Christine Sinclair | Soccer | Gold |
| Evelyne Viens | Soccer | Gold |
| Shelina Zadorsky | Soccer | Gold |
| Emma Entzminger | Softball | Bronze |
| Larissa Franklin | Softball | Bronze |
| Sara Groenewegen | Softball | Bronze |
| Jenn Salling | Softball | Bronze |
Athletes winning medals at Tokyo 2020 with a BC Hometown/Birthplace/Residence but NOT affiliated with CSI Pacific or PacificSport
(by sport, surname)
| | | |
| --- | --- | --- |
| Athlete | Sport | Medal |
| Taylor Ruck | Swimming – 4×100 Free Relay, 4×100 Medley Relay | Silver, Bronze |
| Kelsey Harshman | Softball | Bronze |
| Danielle Lawrie | Softball | Bronze |
| Lauren Regula | Softball | Bronze |
Story by: Noah Wheelock, Canadian Sport Institute Pacific
Original release: https://www.csipacific.ca/bc-connected-and-csi-pacific-affiliated-athlet…