BC Games coach mentor profile: Jennifer Gibson
Feb 18, 2020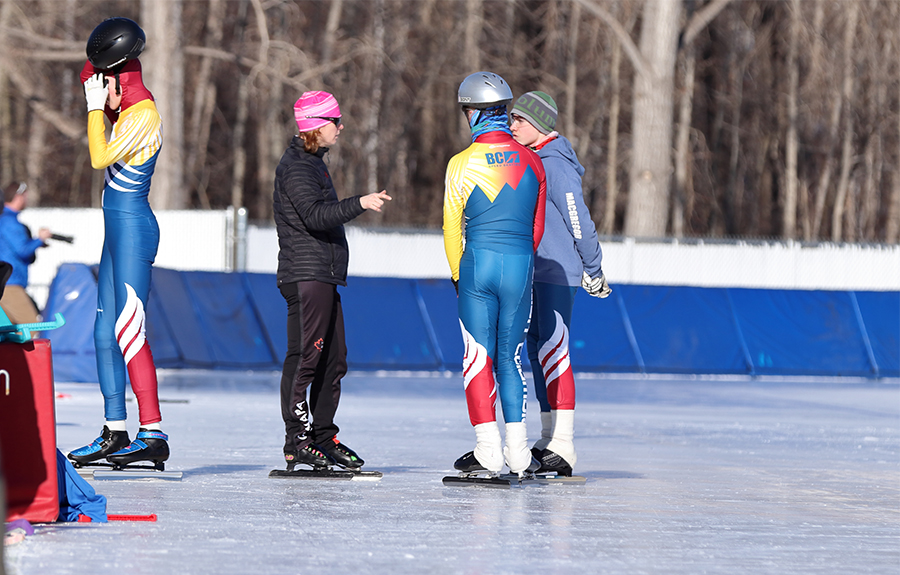 Name: Jennifer Gibson
Sport: Speed Skating
Hometown: Salmon Arm, B.C.
Years as a coach: 20
How did you get into coaching?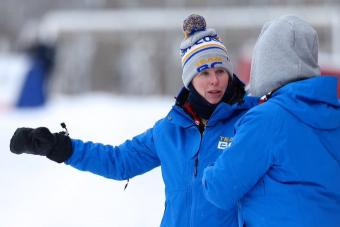 I took my first NCCP theory course in the summer after I graduated high school. I was a figure skater at the time and knew that I would pursue coaching in some capacity as I got older. I enjoyed coaching summer sport camps in soccer and basketball, and interacting with the athletes. My athletic path changed once I started speed skating and during university I started to coach kids intro to speed skating sessions. After I retired, it seemed a perfect fit to stay on the ice and give back to the sport I fell in love with.
What inspired you to be a mentor?
I have been a mentee for BCWG (BC Winter Games) and part of the women in coaching program for Canada Winter Games. I learned so much from the mentors that I was able to work with. With a new group of younger coaches coming to BCWG this year, it is an opportunity for me to help them develop and grow in their coaching. 
What has been the most rewarding part of the program so far?
I really enjoy interacting and working with the coaches and getting to know them.  I get to work with Kurt Innes as my mentor which is awesome.  He played a major role in me starting to get into the sport of speed skating many years ago in Calgary.  
What are you looking forward to most at the BC Winter Games?
I get to go 'home' to the rink I have coached in for the past 10 years and see my friends and athletes I have worked with.  Most of all, seeing and experiencing the addition of long track speed skating in the games. An opportunity for ALL the speed skaters to experience both disciplines of the sport.