BC Sports Hall of Fame Announces 2017 Induction Class
Dec 09, 2016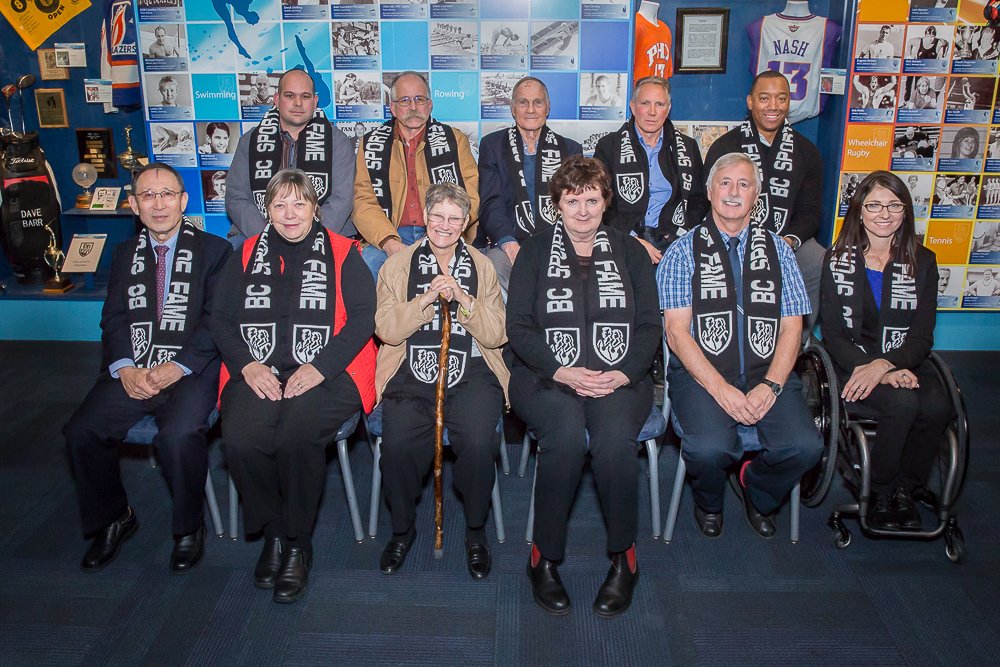 Vancouver, BC – The BC Sports Hall of Fame has selected nine outstanding individuals, a husband and wife duo, and one team as part of its Class of 2017 Inductees.
This year's 51st Induction Class was announced today in the Hall of Champions in BC Place. Once inducted, these individuals and teams become recognized as Honoured Members and Honoured Teams of the BC Sports Hall of Fame.
The 2017 induction class includes:
Five individuals in the athlete category – Roland Green (Cycling), Mark Recchi (Ice Hockey), Geroy Simon (Football), Michelle Stilwell (Wheelchair Athletics/Wheelchair Basketball) and Mark Wyatt (Rugby).
Three inductees in the coach/builder category – Tim Frick (Wheelchair Basketball),
Frank Smith (Football) and George and Dianne Tidball (Equestrian).
The 1969-70 UBC Thunderettes Women's Basketball in the team category.
Chang Keun Choi (Taekwon-Do) in the pioneer category.
David Sidoo (Football) in the W.A.C. Bennett Award.
The 51st Induction Class will be formally inducted to the BC Sports Hall of Fame on Wednesday, April 12, 2017 at the annual Banquet of Champions at the Vancouver Convention Centre West. Tickets can be purchased at bcsportshalloffame.com Induction to the BC Sports Hall of Fame recognizes extraordinary achievement in British Columbia's athletic community in the categories of athlete, builder, team, pioneer and media. Since 1966, the BC Sports Hall of Fame has inducted 374 individuals and 59 teams.
About the BC Sports Hall of Fame
Go there. Experience. Be proud. Be inspired. Located at Gate "A" of BC Place with inspiring exhibits, the BC Sports Hall of Fame is the 'go to' organization for BC sport heritage. For 50 years, we have honoured BC's teams, builders, athletes, pioneers, and media through the annual induction ceremony the Banquet of Champions. The collection of the BC Sports Hall of Fame and Museum includes over 25,000 artifacts and 20,000 archival documents representing 100 years of sporting accomplishments in British Columbia. In everything it does, the BC Sports Hall of Fame honours, educates, and inspires through the Hero In You Youth Education Programs. For more information please visit: www.bcsportshalloffame.com follow us on twitter @bcsportshall and like us on Facebook at: www.facebook.com/bcsportshall/
– 30 –
Media Contact: Eddie Tabakman
LBMG
etabakman@lbmg.ca
604.306.0875