BC Sports Hall of Fame Announces 2018 Induction Class
Dec 14, 2017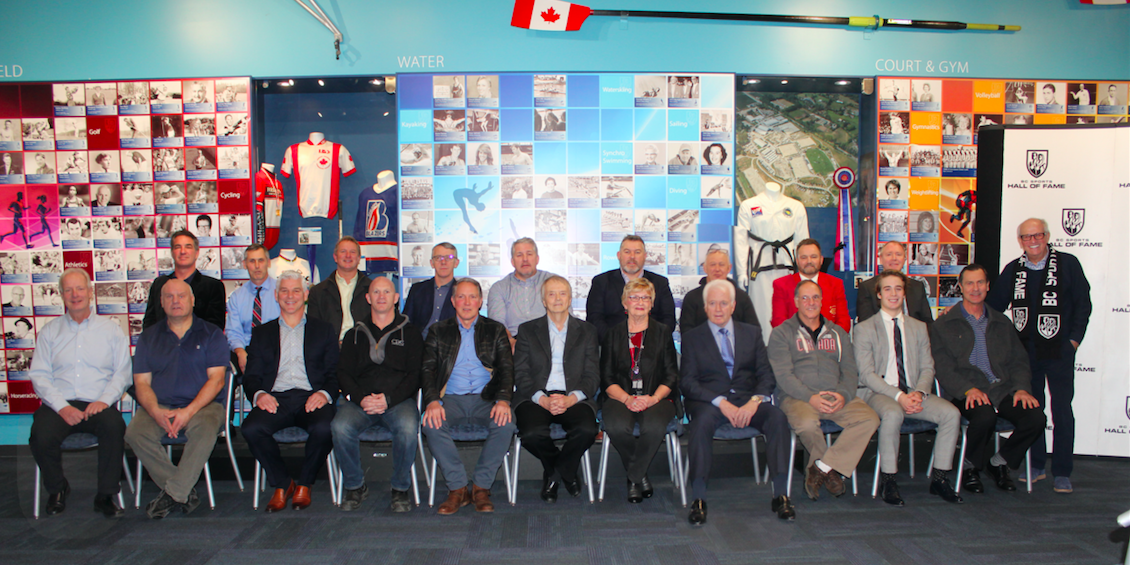 The BC Sports Hall of Fame has announced its 52nd induction class in the Hall of Champions in BC Place.
This induction class will be honoured at the 2018 Induction Gala at a ceremony in May 2018, and once inducted, these individuals and teams become recognized as Honoured Members and Honoured Teams of the BC Sports Hall of Fame.
Jim Lightbody, Chair of the BC Sports Hall of Fame, says: "On behalf of the BC Sports Hall of Fame, I congratulate each and every member of the 52nd induction class.Your dedication to sport is an inspiration to people across the province, and our entire team looks forward to honouring you at our annual Induction Gala on May 31st."
Lisa Beare, Minister of Tourism, Arts and Culture says: "The BC Sports Hall of Fame recognizes individuals and teams for significant achievements and contributions to sport in the province. This year's inductees have demonstrated outstanding skill, dedication and commitment throughout their careers. I'd like to congratulate each of the inductees on this well-deserved accomplishment."
The 2018 induction class includes:
In the Athlete category:
Ryan Dempster – Baseball
Josh Dueck – Para-Alpine Skiing
Glen Jackson – Football
Cliff Ronning – Ice Hockey
Marielle Thompson – Skiing
In the Builder-Coach category:
Tom Johnson – Swimming
Alex McKechnie – Multi-Sport/Sports Medicine
Rob Schick – Ice Hockey
In the Team category:
1991 Canadian Men's National Rugby team

Team Members: Mike Bassett (team doctor), Ian Birtwell (coach), Bruce Breen, Al Charron, Gary Dukelow, Glen Ennis, Eddie Evans, John Graf, Steve Gray, Norm Hadley, Rod Holloway (forwards coach), Dan Jackart, Jeff Knauer, John Lecky, Dave Lougheed, Mike Luke (manager), Gord MacKinnon, Peter McMullan (communications), Pat Palmer, Roy Radu, Gareth Rees, John Robertsen, David Speirs, Christian Stewart, Scott Stewart, Karl Svoboda, Paul Szabo, Bill Treloar (physiotherapist), Chris Tynan, Ron van den Brink, Mark Wyatt (captain), Tom Woods
In the Pioneer category:
1900-18 Rossland Ladies Ice Hockey team

Team Members: Eva Blackman, Hazel Blackman, Mrs. Daly (patroness), Reba Demuth, Helen Falding, Miss Harris, Alice Hender, Miss Herchmer, Miss Honey, Miss Inches, Miss B. Inches, Madge Keating, Grace Lougheed, Tessie McDonald, Miss McFarland, Miss Ruff, Ethel Stephens.
In the Media category:
W.A.C. Bennett Award Winner:
The 52nd Induction Class will be formally inducted to the BC Sports Hall of Fame on May 31, 2018, at the newly renamed Induction Gala, at the brand new Parq Vancouver. Early bird tickets are available now at the BC Sports Hall of Fame website, starting at $275; $290 after April 6.
Induction to the BC Sports Hall of Fame recognizes extraordinary achievement in British Columbia's athletic community in the categories of athlete, builder, team, pioneer and media. Since 1966, the BC Sports Hall of Fame has inducted 385 individuals and 60 teams.
#SP40 
Last week, the BC Sports Hall of Fame unveiled its highly anticipated, limited-run exhibit about the beloved CKVU television program, Sports Page. Sports Page: The Exhibit is an interactive and immersive 950 sq. ft. celebration of one of the most beloved television programs in the history of the province. The exhibit coincides with Sports Page's 40th anniversary and tells the behind the scenes stories of some of British Columbia's most beloved media personalities.
To learn more about the BC Sports Hall of Fame and to plan your visit, go to www.bcsportshalloffame.com.