#BCSportMakesMe: Sport is an excellent outlet for creativity, and most importantly, it's fun!
Mar 09, 2023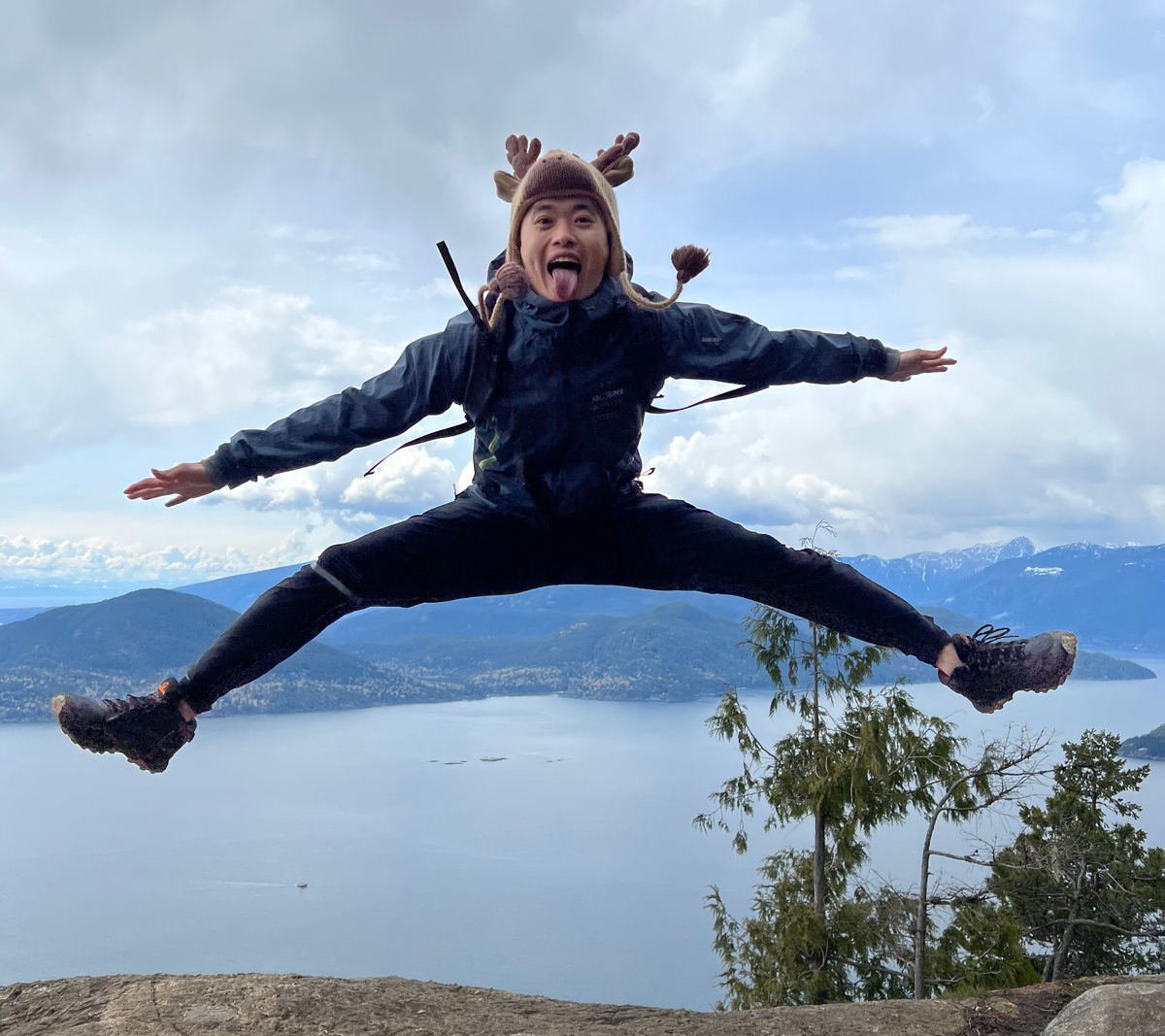 The following #BCSportMakesMe story captures the unique sport-related experiences of one of our viaSport staff members. Read on to learn more about Joe Zhang, the Business Intelligence Developer at viaSport BC. 
I grew up in China, studied in the US and UK, and now live in Canada. I mainly played basketball on school teams from elementary school to college; I've also tried and trained in volleyball, track & field and soccer. Sport has always been a great channel to connect to different people and cultures, regardless of the diverse social and cultural environments I've experienced. It builds discipline and character, brings great physical and mental benefits; it's an excellent outlet for competition and creativity, and most importantly, it's fun!
I studied in a remote elementary school that was never known for its athletic achievements or programming; it was so small and under-developed in sports that I was in my last year when we had a basketball team for the first time. Naturally, we were an underdog in the all-city championship tournament, but that didn't prevent us from forming a tight-knit group from the moment we got together.
We trained during the spring and summer seasons prior, while other schools only prepared in the fall. We were a group of kids that befriended and cared for each other and loved basketball. We knew that we were undersized and under-experienced when compared to prominent public schools, but what we lacked in experience and expertise we had in heart. It translated to hours and hours of extra hard training, which did not feel like that because we had so much fun doing it.
In the tournament's group stage, we finished the first game with the largest lead against a school similar to our position (no experience, undersized, poor programming). In the next game, we defeated a traditional powerhouse by a small margin. In the semi-finals, we played a back-and-forth thriller against one of the favourites, and came back from a deficit at half-time to squeeze out a win by a few points.
In the finals, we were against the absolute tournament favourites, strong and more skilled athletes who immediately built a long lead when the game started. We were almost knocked unconscious in the first half! During half-time we regrouped, decided to give it our all, and left everything and more on the floor. Although we fell short and only won second place, it is one of my fondest memories.
In my experience, if you want to try a new sport, don't stress over it, just go out and play!
Want to learn more about sport in B.C. and get involved? Explore our BCSportMakesMe campaign page or browse through our 70+ provincial sport organization partners!
About viaSport
viaSport British Columbia is a not-for-profit organization created with the support of the provincial government as a legacy of the 2010 Games. viaSport leads the province's sport sector to build a stronger, more effective system that brings more families to the field of play and more fans into the stands. viaSport's work supports amateur sport organizations in delivering safe, inclusive and welcoming sport experiences for all British Columbians while working closely with the Province of B.C. to administer sport funding and grants. Learn more at www.viasport.ca.