But is it truly inclusive? What people with disabilities want to know before participating in your program
Dec 03, 2019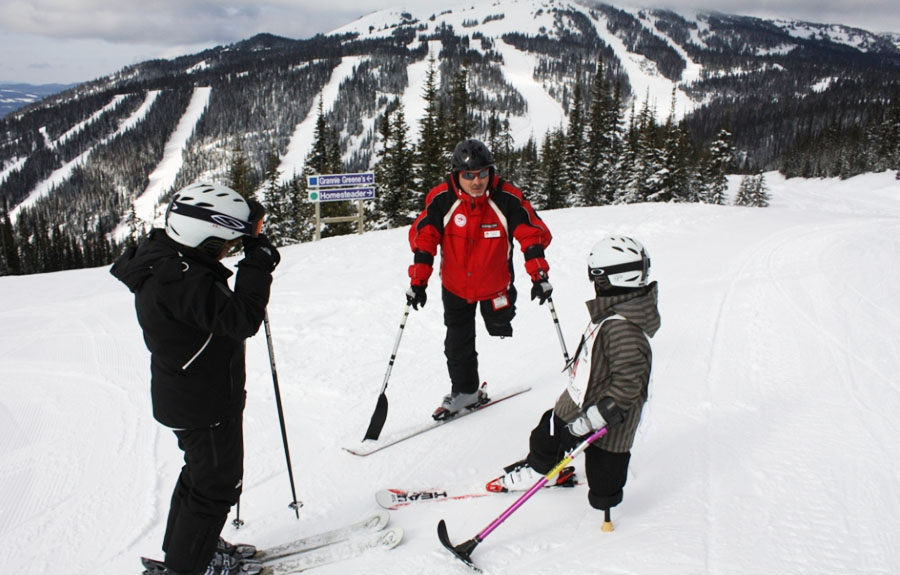 In celebration of International Day of Persons with a Disability, we're proud to share this blog by Dr. Tim Konoval written as part of his doctoral fellowship work at the University of British Columbia. viaSport partners with UBC on the Level Field: Disability Inclusion in Sport research project.
Over the last decade, the full inclusion of persons with disabilities (PwD) into the Canadian sport system has been a key government priority. Indeed, Canada's Paralympic Sport System is often celebrated as a model of meaningful inclusion of PwD (Bailey, 2008; Steadward & Peterson, 1997). However, it will come as no surprise to anyone involved in the sport and physical activity (SPA) sector that the participation rates of PwD is much lower than able bodied individuals (Government of Canada, 2012). Furthermore, research that highlight the many barriers preventing PwD from participating in SPA continues to be produced (e.g., Bundon & Hurd Clarke, 2015; Howe, 2008; Goodwin & Peers, 2012; Peers, Konoval & Marsh, 2019). This blog will focus on one of these barriers—program awareness.
It can be incredibly difficult for PwD to get involved in sport and recreation programming when they not aware of programs they can participate in. Of course, this is nothing new as Canada's Sport for Life Society made awareness a key stage in their long term sport development model years ago. While their checklist provides a quick reference of awareness producing ideas, this blog will build on this list by bringing in new research findings from a joint research initiative between the University of British Columbia and viaSport BC.
According to a 2013 report from England, almost 80 per cent of PwD find information about SPA programs online. With the growing rate of technology, such as smartphones, as you can likely predict our research found that this number is even higher. To help with this, many digital tools that are national (e.g., Canadian Paralympic Committee's Find a Club Tool and the Jooay App) regional (e.g., viaSport's Access Sport Hub Chatbot and Edmonton Sport Council's Online Activity Finder) in scope have been created to link PwD to inclusive SPA programs. While these tools have all played an important role in supporting PwD to get involved in SPA, the content they produce is only as good as the data they can access, and by extension, the data programmers make publicly available. This is further complicated by the fact that programmers don't always know what information should be included in promotional materials.
"Don't say you're inclusive if you're not"
Our research on program awareness clearly showed that PwD want more details about SPA programs to make more informed decisions of whether to go to a program or not. For decades, PwD have been excluded from many SPA programs. As a result, it may not always be as obvious to them that they can be fully accommodated and participate in your program as you might expect. As an additional layer, what 'we are fully inclusive' means in a program promotion can vary. For example, a track and field club program might be ready to include athletes competing in a wheelchair but may not be ready and/or confident to include athletes with an intellectual disability. In this example, to say a program is fully inclusive might not be all that accurate. This blog will now outline what information is needed in their promotions to make them more effective.
Based on survey data from close to 100 participants from all across B.C. who were recruited through disability organizations that do not directly provide SPA services, the following six pieces of information were seen as important to be included in any inclusive program promotion:
Accessibility of facilities;
Transportation options,
Level of challenge (beginner, intermediate, elite);
Coach or instructor qualifications
Safety considerations and
If specialized equipment is provided or required.
More details on each of these pieces is available in this infographic we developed on program promotion. Providing this information (when applicable) in any of your program's promotions and communications will allow PwD to make more informed decisions about whether or not the program is actually 'inclusive to them.'
As a few key takeaway points, instead of just claiming that your SPA program is inclusive in online or in print promotions, include details that describe HOW your program is inclusive. No doubt there are many great programming options in B.C. and beyond for PwD, so let's make sure they are connecting with their intended audience by providing more quality participation data. Moreover, to connect with PwD, you have to promote your program where they are. In many cases, that means you must 'get digital.' Being proactive by having up-to-date, complete information (including the six pieces above) and checking to ensure that your website is accessible can go a long way in helping the sport sector become more inclusive to more people in B.C. and beyond.
Stay tuned for the (re)launch of viaSport's 'Access Sport Hub' or ASH which connects 'people to programs' in B.C. through an accessible chatbot interface.