Coach Developer Conference: Develop yourself to develop others
Aug 28, 2017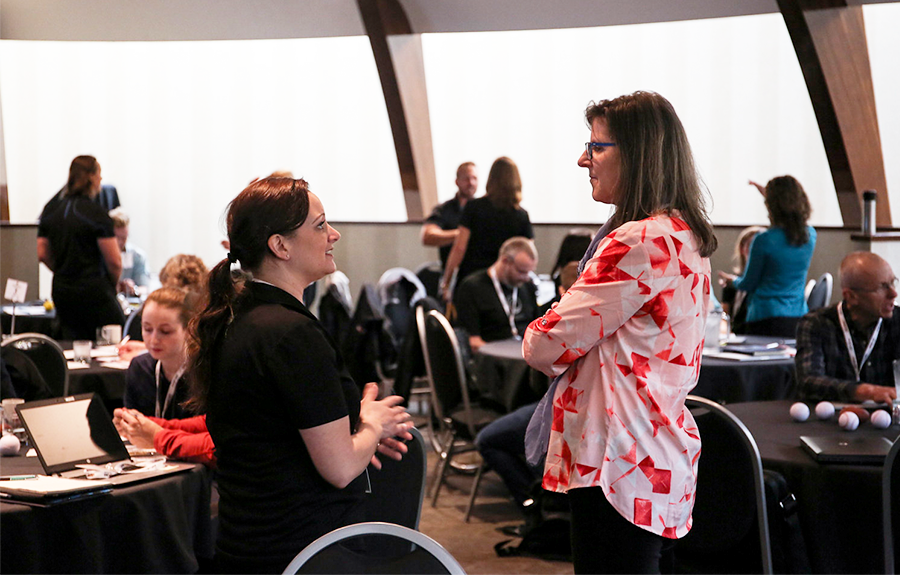 Kate Kloos is currently the Manager of Coach Development at viaSport BC. She encourages all NCCP Coach Developers to attend the 2017 Coach Developer Conference, a multi-sport event with the opportunity to network and gain invaluable experience from sport leaders across Canada representing a variety of sports. 
My first experience at a Coach Developer Conference was the Coaches Association of BC Learning Facilitator Conference in 2013 which took place in Whistler. At the time, I was a facilitator, but this was the catalyst event that sparked my interest to get more involved with the NCCP and learning how to better support coaches. This event presented me with the opportunity to meet key individuals from provincial/national sport organizations, viaSport and the Coaching Association of Canada. Not only did I learn new practices and strategies to improve my coaching courses, but I also interacted meaningfully with the top individuals in coaching education. These interactions sparked an array of wide ideas, many of which have guided my adventures in sport. 
For those of you hoping to learn new tricks to incorporate into your roles as Coach Developers and to network with others in similar roles across the country, you won't want to miss the viaSport Coach Developer Conference this upcoming October. This conference will bring together over 100 Learning Facilitators, Coach Evaluators and Master Coach Developers from all sports in the National Coaching Certification Program to B.C. This multi-sport event is open to all NCCP Coach Developers and others delivering NCCP content. 
Key Highlights you shouldn't miss:
Master Coach Developer PD (first of its kind in Canada!)
All Core Trainings offered
Sessions designed to give Coach Developers the tools to handle tough situations
Join us in beautiful Victoria, B.C. from October 12 – 15 to further develop yourself professionally in any of the Coach Developer roles. This will be a great opportunity to network and learn from sport leaders representing a variety of sports and from all across Canada!