Coach Feature: Peter Lawless
Sep 22, 2016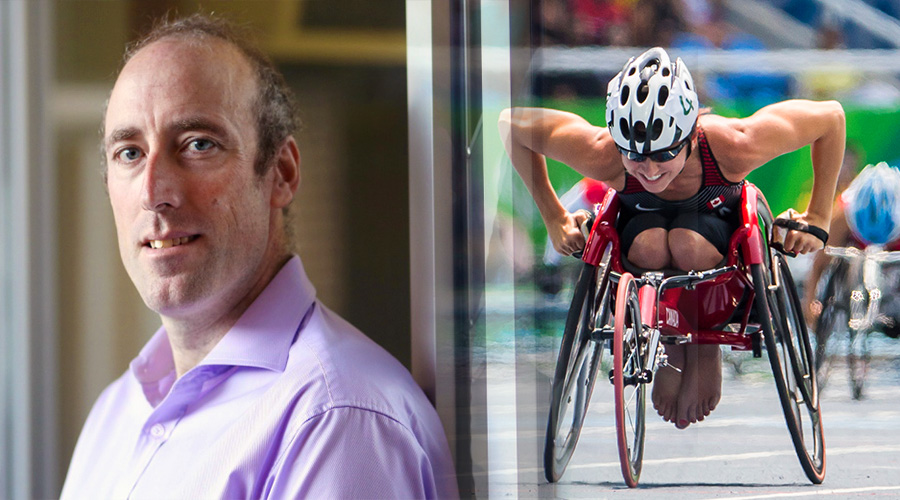 Peter Lawless: Defining the pursuit of excellence
Today we are excited to feature Peter Lawless, coach of Michelle Stilwell who recently brought home two gold medals from Rio. However, coaching Michelle towards two (record time) Paralympic gold medals is only one of Peters' many incredible accomplishments. With over 25 years in high performance sport, Peter has achieved an extraordinary level of success, including:
Recipient of the Queen's Diamond Jubilee Medal
Three-time winner of the national Petro Canada Coaching Excellence Award
Athletes with over 27 world records in athletics and a dozen Paralympic or World Champion medals in cycling & athletics through the help of his coaching
viaSport Board of Directors
VP of the Canadian Olympic Committee
What is your greatest coaching moment/achievement?
I can't select just one. Obviously owning the Rio podium with 2 gold medals both in Paralympic record times was a phenomenal accomplishment but there have been others. Notably Karen March winning the overall Paracycling World Cup title (class H1) and receiving the WhiteJersey in 2011 by never, even for a second, giving up and fighting all year to get better and better.  And of course Mark Ledo fighting back from a mechanical to take the sprint for bronze at the Paracycling Road World Championships (class H3) in 2010.
What are three things you think every coach should know?
Listen first, talk second.
Be relentless in your pursuit of excellence. Never stop, never quit – ever.
Remember you coach a whole person – so pay attention to the whole person.
Why did you decide to become a coach?
I just sort of fell into it. Growing up as a competitive sailor took me into teaching sailing which led to coaching. Then I was hanging around an athletics track and got roped into coaching athletics. From there I have bridged over to cycling. All the while I have been amazed to be a part of and contribute to people seeking excellence. If there is a decision I make it's to do whatever I can to assist in people grabbing a dream by the horns and seeing where it takes them.
How would your athletes describe your coaching style?
Relentless and positive.
You've coached many athletes to podiums – most recently, Michelle Stilwell, one of your athletes won Gold in Rio. How do you feel in those moments when your athletes reach the pinnacle of success in their sport?
Incredibly proud. It's such a privilege to be a part of excellence and to know the hours of work and the blood sweat and tears that have gone into each and every training session. To see that perseverance and commitment payoff is really a fantastic moment.   
Is there one piece of advice you would give to aspiring coaches?
Ask questions.  Don't pretend you know everything – you don't, none of us do. Be honest about your knowledge but also when you are stumped – go find an answer.  Too often we are afraid to ask a question and afraid to look like we are somehow less "expert" but I believe the real experts are ok with not having all the answers (especially as they tend to not sleep until they find them!) and being honest about this builds an enormous amount of trust with your athletes.