Coach Feature: Travis McKenzie
Sep 23, 2016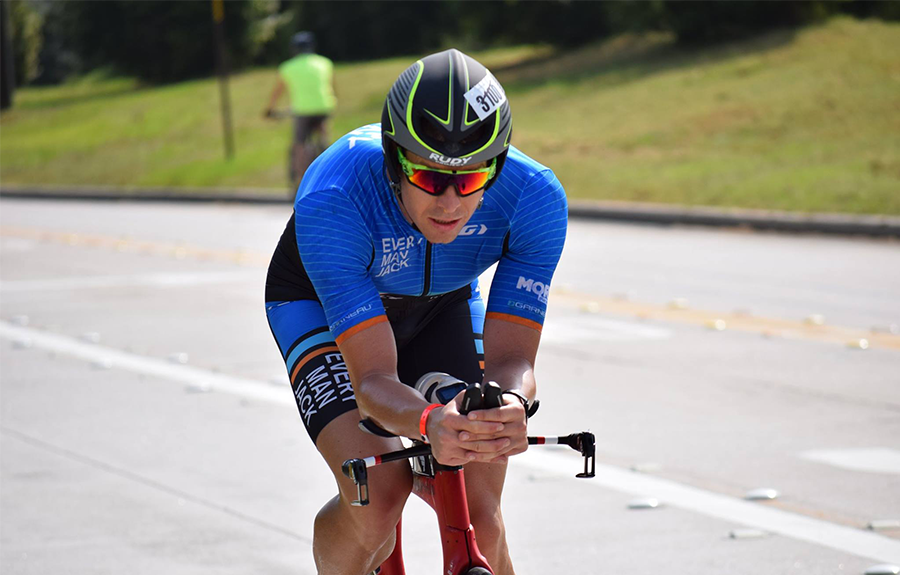 Travis McKenzie: How never ever giving up is his only way of life
Sport: Triathlon (Ironman distance) – athlete and coach
Coaching: Multisport Coach at B78 Coaching Coaching accreditation: NCCP Community Triathlon Coach
Sport has been a significant part of Travis McKenzie's life for as long as he can remember. As a kid, his parents encouraged him to play a diverse range of sports which allowed him to develop a strong athletic foundation, but also to discover his true passion: triathlon. Today, Travis' world revolves around sport. He is a coach, an accomplished athlete and founder of NTSQ Sports Group.
"The real impact [of sport] is in how I live my life.  It has taught me about resilience, focus, working as a team, setting goals and not giving up on your dreams," says McKenzie. "I see sport as something I want to be able to do, in some capacity, for the rest of my life."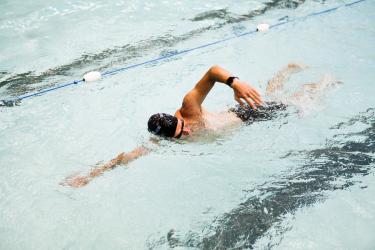 Travis has spent much of his athletic life focused on triathlon and specifically, training for and competing in Ironman races around the world. From his first Ironman at 20 years old, to competing at the Ironman World Championships in Kona in 2014, Travis credits his various coaches over the years as 'essential' to his success.
At the start of 2015 Travis encountered a setback that would cause most people to give up entirely. Hit head on by a car while on his bike, Travis suffered four fractured vertebrae in his neck, requiring emergency surgery to save him from being paralyzed. In addition, he dislocated his hip, fractured a few ribs and his scapula. Many people wondered whether he would ever be able to race again, but his perseverance and deep passion for his sport fueled his recovery faster than anyone could have predicted.
"I am grateful that what I had learned from sport allowed me to recover faster than anyone, even myself, expected".
Within months of his nearly fatal accident, Travis crossed the finish line of the New York Marathon – a feat that was inconceivable to many. A year later, Travis is not only back on the Ironman race circuit but he has his eye set on another Ironman World Championship finish.
When Travis isn't travelling to races or building his new business, he is a multisport coach, working with athletes of all abilities. A certified NCCP community triathlon coach, Travis loves the thrill of nurturing the athlete/coach relationship, helping people set and reach (sometime lofty) goals.
"I see my role as a coach as a privilege."
"You have to understand that an athlete is trusting you to help them reach their goals. From week to week, as a coach it's important to remind yourself that you have a responsibility to make sure you're giving your best effort in guiding your athletes."
"It's unfair to ask your athletes to give it their best when you're not doing the same."