Coaches Week 2022
Sep 15, 2022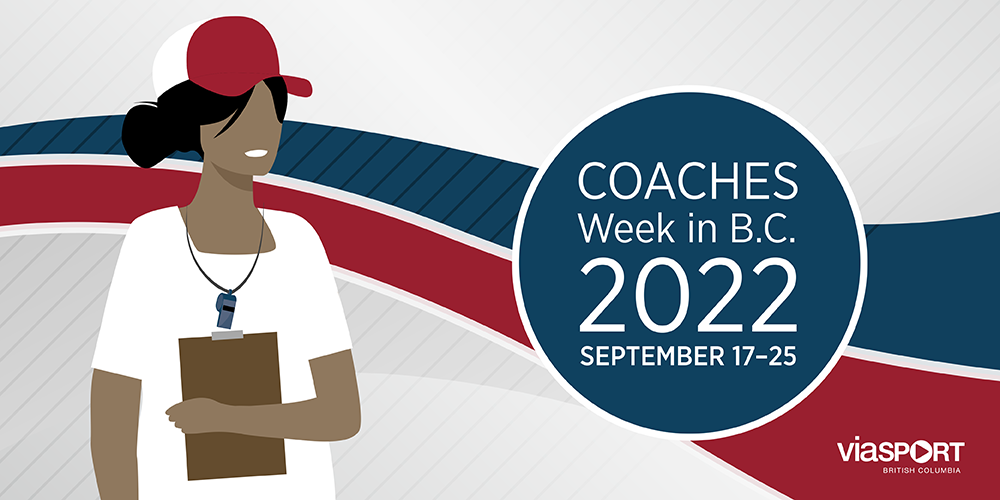 National Coaches Week, which runs from September 17 – 25, 2022, is a week to celebrate the tremendous positive impact coaches have on athletes and communities across British Columbia. Coaches are community leaders and role models, and mentors who ignite passion for sport and physical activity.
Positive sport experiences begin with coaches who help athletes build confidence, self-esteem and positive body image through participation — by serving as mentors in their communities, they help athletes and other young coaches thrive in a sport environment and beyond. These mentorship opportunities can positively impact a young coach and lead to a new generation of passionate and involved coaches in our province. Volunteer coaches are the heart and soul of community sport: they shape so many of our first memories of playing the sports we love. 
Multi-Sport coach education helps coaches further their education, skills, and ability to provide positive sport experiences for participants. By providing B.C. coaches with access to NCCP training and professional development opportunities, viaSport is committed to developing coaches who foster quality sport experiences for all participants. We want coaches to feel appreciated by their community and activate in further educational opportunities: this will help them provide better sport experiences for all.
To celebrate National Coaches Week, viaSport will be hosting our annual social media contest! Click HERE to learn more.
Video
To kick off coaches week, check out the video message below from Minister Melanie Mark: