Coaches Week: Full-time coaching? It's never too late
Sep 22, 2017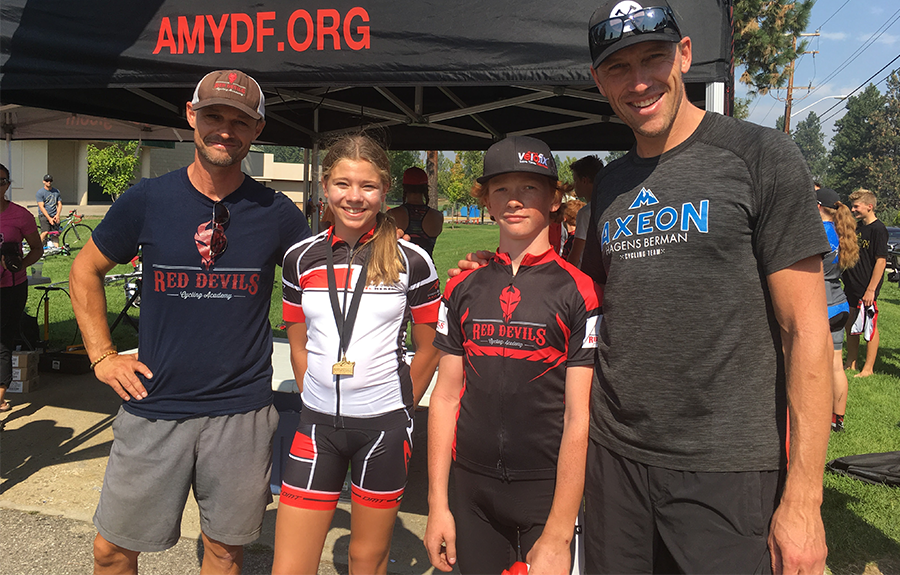 Why Brandon Archer wanted to become a coach? Simply because he wanted to 'just get kids on bikes." Read on to learn about Brandon and his transition into becoming a full time coach.
Name: Brandon Archer
Sport: Cycling
Community: Kelowna
"Don't give up."
It's these three words that encouraged Brandon Archer to begin his pursuit of coaching full-time. After having a heart attack last year, he promptly quit his other profession. The stress was simply not worth the negative effects on his health.
Originally from White Rock, Brandon's first exposure to cycling occurred when he was 12 years old. Luckily for him, the 7-Eleven Cycling Team, later known as the Motorola Cycling Team, was competing in the race. Their soaring victories worldwide redefined the sport of cycling in North America.
On the team at the time was Brian Walton, who would later on become one of B.C.'s most successful road cyclists ever. However, Archer didn't need to wait for the rest of Walton's career to unfold. Seeing Walton lap the field already defined success in Archer's eyes.  
"From then, I decided that I wanted to ride a bike because it was super cool. That following year, I got my first road bike. I never looked back.
Currently the Head Coach and Program Director for the Red Devils Cycling Academy and Head Coach for the iRide program in the Okanagan, Archer has more than enough work on his hands to keep him busy and coming back for more. His venture into coaching started when he moved back to Kelowna five years ago and started competing in local bike races. The surrounding competition caused his eyebrows to raise.   
"I'm looking around, and it's all guys I've known for 15, 20 years. There's no young people at all. Absolutely none."
With no kids on bikes around him, Brandon took it upon himself to redefine youth cycling in Kelowna. He actively explored the means of starting a youth cycling club with Axel Merckx, a former professional road bicycle racer with a similar, youth-centred mindset. Enter an existing desire from the community for this type of program, and the Red Devils Cycling Academy is born.
Although it has only been three years since the start of the club, growth in membership has been rampant. With around 60 youth altogether, the Red Devils Cycling Academy is currently the largest youth cycling club in the province. However, it wasn't until this past year that Archer realized just how far the club had come since its humble beginnings. At the Gastown Grand Prix this past summer, announcers marvelled about the Red Devils Cycling Academy athletes and how well they were doing. To hear public recognition for the club was nothing short of amazing.
In addition to the athletes, Archer is equally proud of the NCCP training that every coach at the cycling club is equipped with. He believes that one doesn't necessarily need a background in coaching in order to become an effective coach. As long as they go through the NCCP program, they'll come to learn what's expected of them.
Alongside the importance of NCCP courses, Archer passes along words for aspiring and current coaches:   
"Do it because you love it. Do it because you're passionate about your sport and passing on what you know. All the coaches I've come across? That's why they do it."