Community Gaming Grants Webinar recording
Mar 11, 2021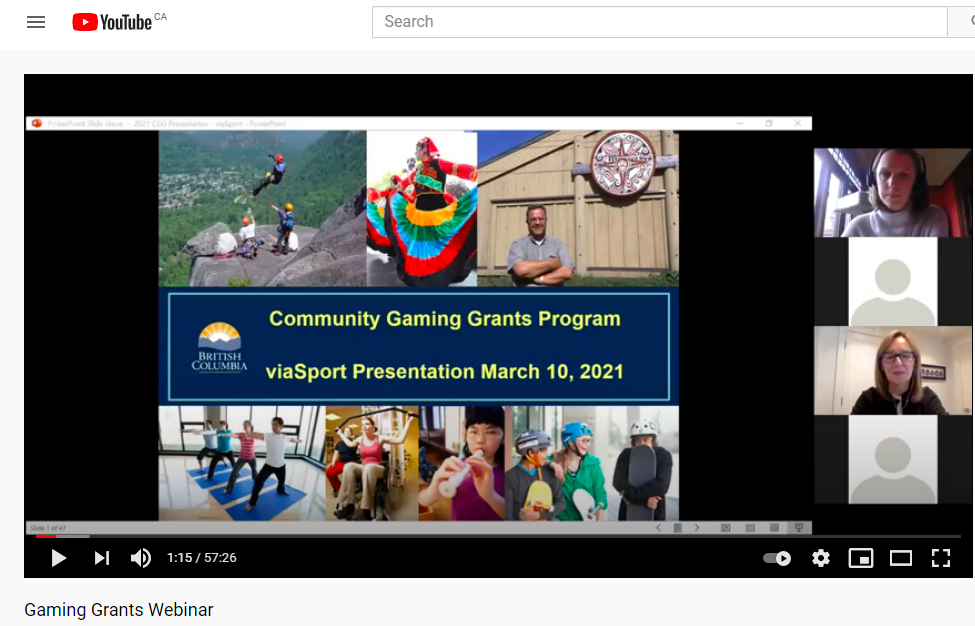 On Wednesday March 10, viaSport hosted Denise Mahon from the Community Outreach with the Province of B.C. Community Gaming Grants Branch in a webinar to give an overview on the Gaming Grants program for the 2021/22 year. We hope those in attendance were able to learn more about the Community Gaming Grants program this year and found the session informative.
For those who were unable to attend, the recording is available on our YouTube channel. The presentation slides are also accessible here.
As outlined in the Key Resources slide, below is the contact at the Community Gaming Grants Branch should you require further information or have any questions specific to your organization:
• General – mailto:communitygaminggrants@gov.bc.ca, or call 250-356-1081
• Community Outreach Manager – CGGOutreach@gov.bc.ca
For more infomration, visit the Community Gaming Grants website and the 2021/22 Program Guidelines.