Confessions and Comparisons: Leadership Lessons via Sport
Nov 07, 2016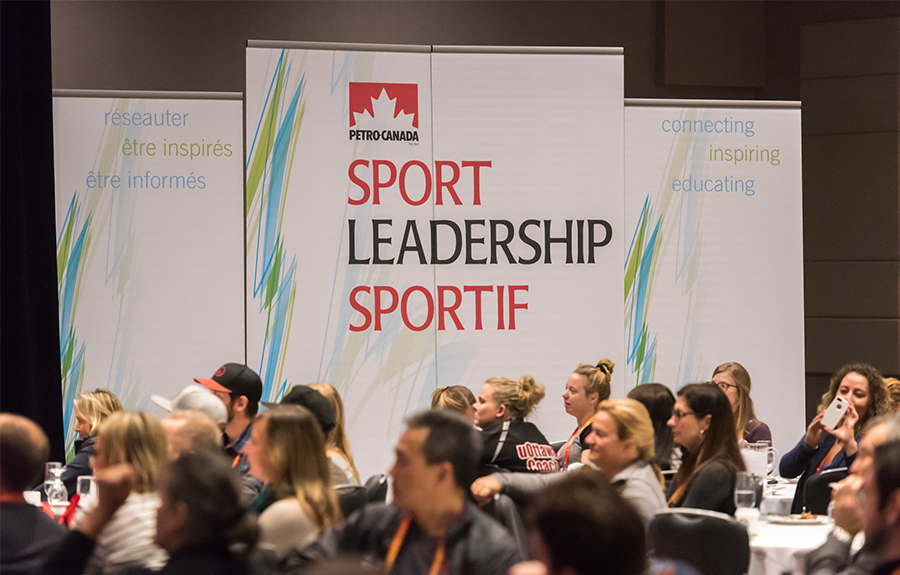 Sports are often known for their immense physical and health benefits. However, the power of sport transcends the field of play and into the meeting room.
At the 2016 Petro-Canada Sport Leadership Conference hosted by the Coaching Association of Canada (CAC), delegates had the unique opportunity to hear from local business leaders speak to how their own leadership skills have been fostered through sport. Here are a few takeaways from their panel.
Sheila Bouman, viaSport 
Fail faster

​Create a culture that can change more quickly. Create a culture where you embrace failing faster. Learn from your mistakes. 

Match the pace to the race

​Look at your context and organization's circumstances. Don't burn people out by moving too quickly; adapt to your finish line and timeframe.

Look long and hang on

When we have fear and ambiguity, we need to look beyond the problem of today and look long to that vision. Keep focused on the end game and help others look at this vision as well.
John Bromley, Chimp
Visualize what success looks like

How will the company will look like, five years from now? Understand where your team is at and visualize what success looks like for individuals and as a team.

Practice is everything

​Learning, failing, getting knocked down. You can't play a game without lots of practice first. Give your employees time to stop, reflect and practice. Do they need more time to work on things? Projects?

Make people feel rewarded

​Don't always cut to the chase of how we can makes ideas better. You need to reward and encourage your team on their efforts. If you currently lead a team, those team members will eventually go on to lead others – as an coach, leader in society etc.
Tyler Jordan, 7mesh
It's a journey, not a hero moment

It's the process you go through along the way, and not necessarily coming over that finish line. 

Communicate. And over-communicate

​Communication before the race or pre-plan implementation is essential to the team's success. Know your teammate's weaknesses and strengths so you can support each other even if communication at that crucial last turn in the race (or project) is not possible in that moment. The pre-communication will get you through. Every time you communicate is a way to show leadership.

Learn, adapt, evolve

​There are certain things that never change (the fundamentals), but be open to change to way we are leaders.
Tom Waller, lululemon athletica
The Kodak moment

​You need to adapt to disruption and become resilient and resourceful. You can't anticipate disruption.

Exotic talent always wins

You need unique talent in your team; no single person owns how the company progresses. Projects own people, people don't own projects. Source experts in that area, and bring a team together.

Be a sapling (tree)

​Resilience doesn't come from being a hard tree in the wind and standing against it (environmental change). Your foundations stay where you want it to stay, but you can be flexible in the wind because your roots are strong. You may change shape but you can always bounce back from ambiguity without giving up where are started (roots).
Jennifer Heil, B2Ten
Clarity of purpose really matters

It is not about the start or the finish line. Good is not going to be good enough.
Winning a medal is an outcome. Want to be a world-class in what happens between the start and finish line.
Clarity of purpose works to align and uplift the team. Innovation as a tool. 
Purpose also needs to be linked to inclusion (team). Purpose and innovation are linked.