Conflict Management Resources for Sport
Mar 27, 2023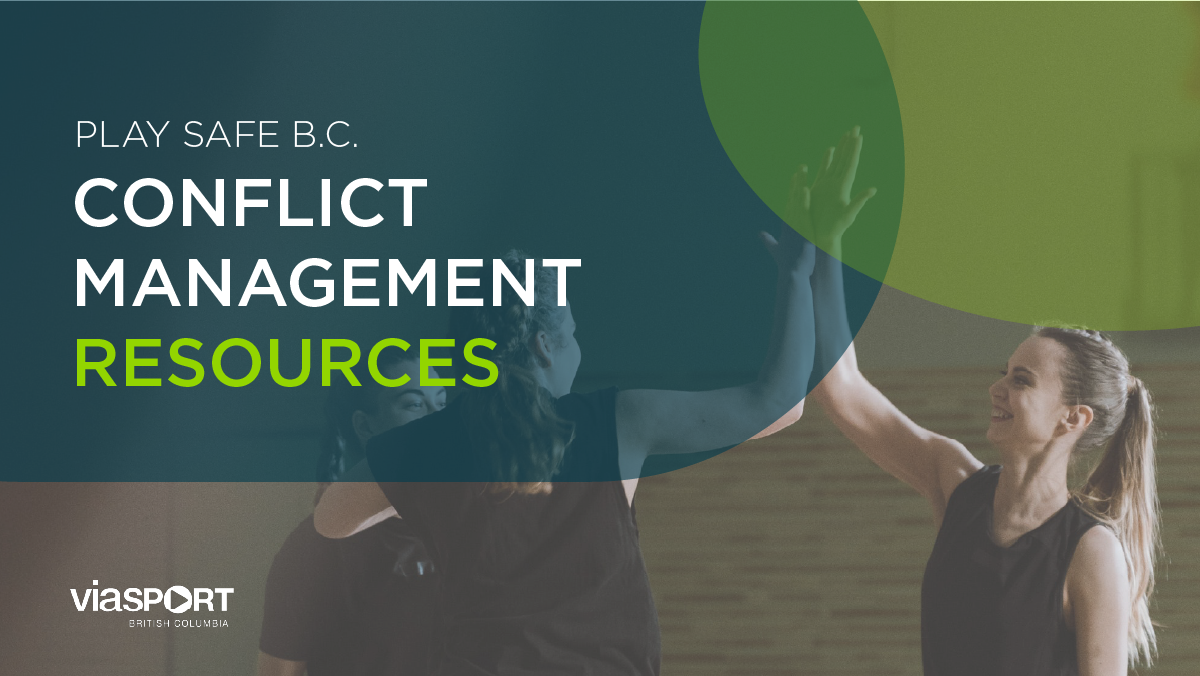 Conflict is normal on all teams and when handled well can be beneficial. viaSport is proud to share these PlaySafeBC conflict management and effective communication resources to help you navigate through these often-challenging situations.
Peer-to-peer conflict: It doesn't matter how friendly people are or how long your team's been together; difficulties are bound to come up. By normalizing and addressing conflict in a healthy way, you can build trust with those around you. Here are some tools to help navigate interpersonal problems. 
Positions and Interests: Given the emotionally charged nature of sports, it's not surprising that the people involved can be reactive when things get heated. Unlike in sports competition, managing conflict on your team doesn't have to be a win-lose proposition. This resource will provide you with a framework to help navigate and achieve an all-win outcome.
Mediation and Arbitration: Are you unsure what exactly mediation and arbitration are, and what the difference is between them? This resource explains both, introduces the concept of shifting positions to interests, describes meeting guidelines for mediation sessions, and talks about the five steps of mediation. 
How to have a difficult conversation: From time to time we all need to say something to another person that is difficult. Being able to do this can help build the foundation for managing conflict within any type of relationship, including those in sport. This resource includes tips for communication and helps you prepare for any type of difficult conversation.
How to run team planning meetings: Team planning meetings provide a structured format to focus on surfacing issues, and can be used for whatever challenge your team is facing at any given time. This resource provides guidance on how to structure regular team planning meetings, a sample meeting agenda, and some pitfalls to avoid, and can be used by any club or team. 
Values-based group guidelines: Teams are made up of members who may have different ideas of what is and isn't acceptable conduct. This can lead to negative behaviours, and can ultimately result in frustration on the part of other team members. This resource provides instructions on how to determine your team's guidelines, including a five-step process and a worksheet to help any team to do this work.