Congratulations to the Community Coach of the Year, Izzy Willick
Sep 26, 2019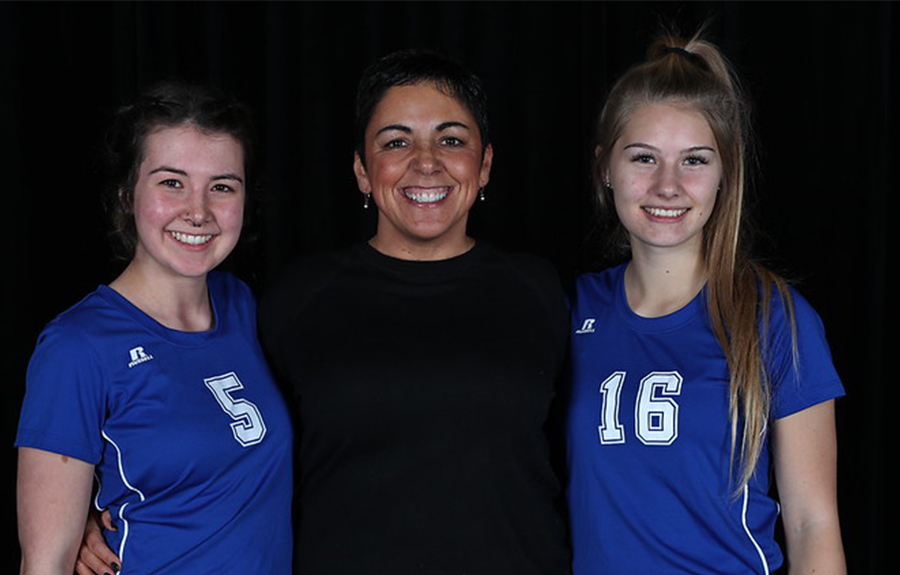 Izzy Willick has been coaching school sport for more than 28 years, most of which has been spent coaching the senior girls' volleyball team at Fort St. James Secondary. Izzy has led her team to provincials six times and has taken the team to the brink of provincials in five other seasons, no small feat for a community of only 4,500 people.
Like many towns across B.C., Fort St. James is full of heart, but often struggles to attract and keep coaches.
"There was a need in our high school for coaches for volleyball and basketball. I felt that I needed to give back to our amazing community and start coaching," says Izzy. "Prior to having kids I coached both sports, but when life started to get a little busier, I decided to stick to volleyball."
Izzy's success with the senior girls' volleyball team is a testament not only to her commitment to excellence in sport, but also as a role model. As a pillar in the community, Izzy is known for spending many hours educating her young players about organization, respect, caring about others, and integrity.
For all of her time spent leading others, Izzy says she feels like she's still winning.
"Building a program where the girls always feel they are in a safe environment and want to push themselves to be better humans has truly been the greatest reward. The kids I've coached continued to inspire me to keep coaching. They have taught me more than I could have ever taught them."
School athletic director James Waddell has known Izzy for 20 years and nominated her for the Bob Bearpark Coach of the Year award, which was presented in May. "Izzy is the go to person if anyone in our area has any questions about volleyball. She stays current and passes along her knowledge to any new coaches we have in the school," says Waddell. "She never ceases to amaze me with her energy and dedication to coaching the young people in our community."
When asked what winning the Community Coach of the Year Award means to her, Izzy responds with humility. "I am still feeling overwhelmed by this. I share this award with all of the kids I've ever coached.  I'm extremely honoured and humbled.  It's an honour to coach and I don't take it for granted and I am so grateful to James Waddell for nominating me."
Congratulations, Izzy!