Creating a Safer Sport Environment with Background Screening
Jul 18, 2018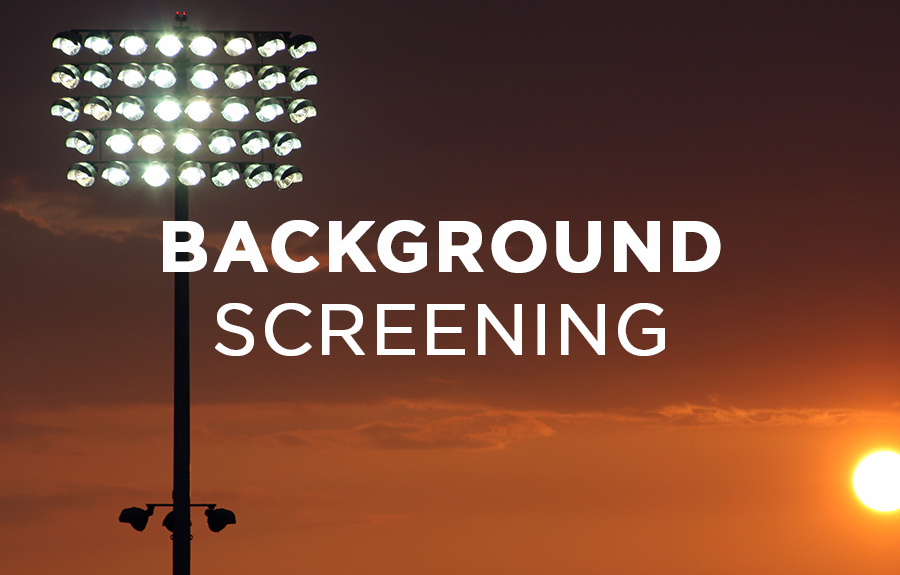 "Sport should be free of discrimination, harassment, and harmful behaviour" is a message that was recently delivered by the federal government, which is introducing stronger measures to eliminate harassment and abuse in the Canadian sport system.
It is a statement that the Coaching Association of Canada, along with all of its partners, fully endorses. It is a statement that the Canadian sport community can support, in part, support by adopting policies and processes to ensure the safety and protection of athletes and coaches through the Responsible Coaching Movement (RCM). We described in detail what the RCM was in Blog #1, but in short, it focuses on three key areas to support the positive development of safe sport:
Background Screening; and
Respect and Ethics Training.
What is Background Screening?
Background screening is essential to making sport safe for all participants. The RCM defines background screening as a process that involves using a number of different tools to ensure coaches and volunteers meet the necessary security requirements to coach or work with athletes. These tools include comprehensive job postings, criminal record checks, interviews, and reference checks.
The background screening process should not only apply to coaches, but to all individuals working with athletes, including team managers, directors, and parents who accompany teams to competition.
Tools to Help Manage the Background Screening Process
With a better comprehension of what the entire background screening process entails, which involves much more than a criminal record check, let's take a closer look at two tools to help administer it: 1) the RCM's Background Screening Matrix and 2) Volunteer Canada's 10-step screening process.
1. Background Screening Matrix
The Background Screening Matrix is an important resource of the Responsible Coaching Movement. Presented in a checklist format, it recommends different tools that should be considered as part of an organization's screening process, including letters of reference, disclosure forms, and Sterling Talent Solutions' Enhanced Police Record Check. Depending on the relative risk of the role an individual plays within an organization (e.g., from youth-volunteers to travel team coaches), the matrix proposes which screening tools should be utilized in the hiring process or as part of an ongoing assessment exercise. Below is a preview of the Background Screening Matrix, it can also be DOWNLOADED HERE.
2. Volunteer Canada's 10 Steps of Screening
The 10 Steps of Screening is an ongoing process that ensures a volunteers' involvement is meeting the needs of the organizations, the populations they serve, and the volunteers themselves. The steps provide clear guidelines for developing screening policies to show an organization's commitment to safe and meaningful volunteer engagement. The 10 steps are:
Assessment
Position – Assignment
Recruitment
Application
Interview
References
Police Checks
Orientation and Training
Support and Supervision
Follow-up and Feedback
For a broader explanation of each step, DOWNLOAD THE BROCHURE HERE.
Recommended Responsible Coaching Resources
For more information on the Responsible Coaching Movement, or to learn more about the different resources available (for organizations, coaches, and parents) to adhere to ethical coaching practices, please visit www.coach.ca/ResponsibleCoaching.
Discover which organizations have pledged their commitment to the Responsible Coaching Movement by CLICKING HERE. Ready to take the pledge? Commit to the Responsible Coaching Movement HERE.
For more information, please email RCM@coach.ca.
To read Blog #1 of the 3-part blog series to create a safer sport environment, click here. 
Michel Hachey is the Communications Manager at the Coaching Association of Canada. A proud father, he is devoted to making sport as fun and safe for his daughter as it was for him growing up. He is a strong advocate of quality coaching and a firm believer that it can positively impact athletes and participants in communities from coast to coast to coast.