Creating opportunities to develop female sport leaders in B.C.
Jul 09, 2018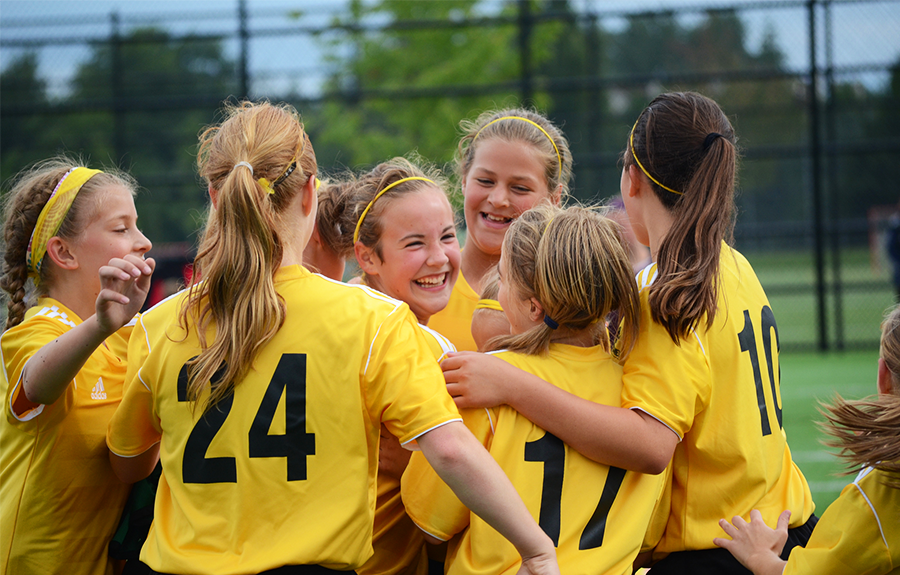 Through the new LeadForward Grant, viaSport and its funding partners are proud to allocate over $15,000 to eight organizations in seven different B.C. communities. This funding aims to strengthen balanced leadership for female coaches, officials or organizational staff throughout B.C. by supporting their training, education, and policy development opportunities.  
Funded by the Ministry of Tourism, Arts and Culture, the new LeadForward Grant replaces the Gender Equity Grant and is targeted at supporting organizations to building greater leadership diversity in the B.C. sport system. 
"Research has shown that girls are more likely to stay involved in sports if they have female coaches and role models – particularly during the crucial teen years," said Lisa Beare, Minister of Tourism, Arts and Culture. "These grants will play a key role in developing female coaches and officials throughout the province."
viaSport is leading the development of the Girls and Women Sport Framework for Action for B.C. to help develop, attract, retain and support more females in sport. viaSport is committed to inspire collective action in order to redefine sport experiences for girls from the ground up by working with organizations and individuals motivated to act.
This requires the development of programming and environments that resonate with girls and supporting girls and women along the entire pathway of sport participation. 
"Our goal is to tackle the issue of gender equity in sport in a meaningful and impactful way in partnership with organizations that are motivated to act across British Columbia," said Jennifer Heil, VP Sport Development at viaSport. "It is great to see the initiative from the many organizations that applied for this grant with a strong overall focus on providing additional opportunities for female coaches. Greater access to leadership opportunities throughout B.C. is a key step in this direction."
With 49 organizations requesting a total of $210,000 in funding during the initial grant intake period, it is clear that the B.C. sport sector recognizes the need for change.  
We applaud the following grant recipients and their commitment to improving sport leadership development opportunities: 
BC Athletics | Vancouver
Vernon Amateur Athlete Association | Vernon
Vancouver Female Ice Hockey Association | Vancouver
Ogopogo Youth Triathlon Club | Kelowna
PacificSport Fraser Valley | Langley 
Biathlon BC | Whistler 
Curl BC | Trail 
BC Ringette | Province-wide