Deadline extended! Last #LevelTheField Inspiring Change Workshop
Apr 15, 2016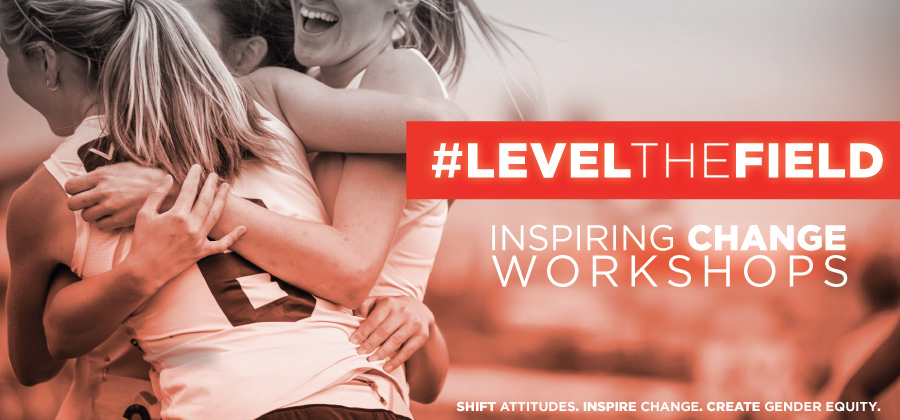 Last chance to register! The deadline has been extended for the last LevelTheField: Inspiring Change Workshop hosted by Richmond Olympic Oval on April 19. Register before this Tuesday, April 19 at 12:00pm PT to save your seat.
As part of viaSport's #LevelTheField Gender Equity campaign, five regional Inspiring Change Workshops have been held across BC to engage sport, recreation, and community leaders and advocates on issues surrounding gender equity in sport. With the success of these workshops, an additional session was added for the Vancouver Coastal region.
This last session includes a three hour CAAWS Influencing Change Women in Leadership Workshop, an opportunity to network with local participants on gender equity, audit tools, and policiy templates. In addition, this session includes a screening of Play Fair, a compelling, unflinching and visually rich Canadian documentary that questions the assumptions that women's fight for full rights in the world of sport is over. 
Upon completion of the workshop, participants will have the opportunity to apply for a $1,000 grant to support a gender equity initiative in their region. 
Workshop details: 
DATE: Tuesday, April 19, 2016
TIME: 2:00 pm – 6:35 pm
HOST: Richmond Olympic Oval 
COST: $25 (includes a screening of the Play Fair documentary)
LOCATION: Room #1055 – 6111 River Road, Richmond, BC