Free training for bystander intervention in sport
Dec 21, 2022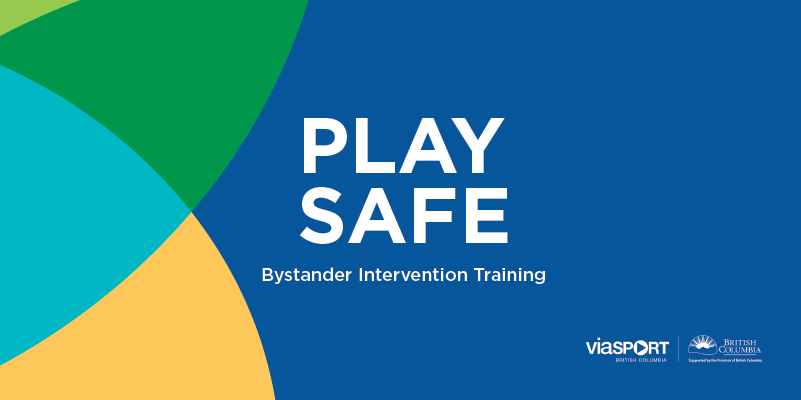 Join us to learn practical and safe techniques to stand up for others! We've partnered with Right to Be to customize their Bystander Intervention in Sport course, and have 5000 places available per session – invite your teammates!
We all have a responsibility to do something when we see harassment happening, but too often we freeze.
Bystander intervention gives us tools to intervene without compromising our own safety. When we intervene, we don't just reduce trauma for the person being maltreated. We also start to chip away at the culture that allows maltreatment to be so prevalent.
In this free training, our goal is to give participants the tools to intervene the next time they witness maltreatment in the sports community. These sessions are for everyone: youth participants, coaches, parents, and anyone who wants to get better at speaking up when things aren't right.
How do I register?
Register for any of the sessions below by clicking the registration link:
When: Jan 19, 2023 at Noon Pacific Time (US and Canada)
Topic: viaSport – Bystander Intervention in Sport              

Register in advance for this webinar:
https://zoom.us/webinar/register/WN_8Uz7Axz5SS-aZe8_lyY1Ug
When: Jan 24, 2023 6 p.m. Pacific Time (US and Canada)
Topic: viaSport – Bystander Intervention in Sport              

Register in advance for this webinar:
https://zoom.us/webinar/register/WN_pvmsei9kRD2i4qnW3vblQQ
When: Feb 22, 2023 6 p.m. Pacific Time (US and Canada)
Topic: viaSport – Bystander Intervention in Sport              

Register in advance for this webinar:
https://zoom.us/webinar/register/WN__fUud-GhSTKRo58GjgYhxA
When: Mar 4, 2023 10 a.m. Pacific Time (US and Canada)
Topic: ViaSport – Bystander Intervention in Sport              

Register in advance for this webinar:
https://zoom.us/webinar/register/WN_ISaX5Z8MTt66A1ugr62xmg