From vulnerability to vigilance
Feb 01, 2017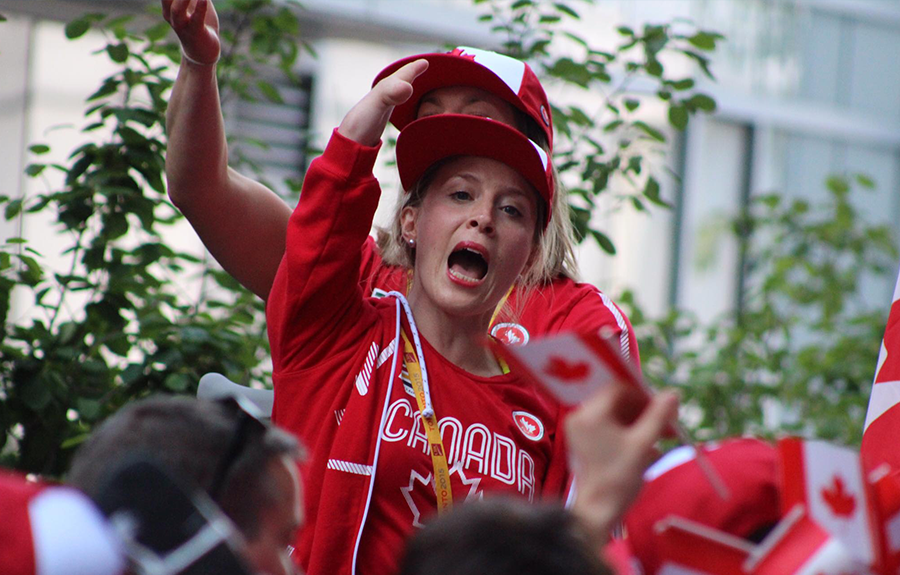 You come home after school one day to an elusive package with your name on it. After a relentless struggle with the packaging, your eyes are laid upon all that you've ever hoped for: Team Canada clothing.  
You're excited as ever to put on your gear. To see if it fits in all the right places. To see if it looks as good on you as it does on athletes you've grown up admiring. You're also ecstatic to wear it to school. (You do, after all, attend a specialized sports school where athletic gear is the informal dress code).
You show up to strength and conditioning class, only to be ridiculed by your peers.
"Oh, that's her Olympics."
This experience, unfortunately, was more than a one-time occurrence for 15 year-old Elisabeth Walker Young who had just qualified for her first Paralympic Games. Being the only athlete with a disability in her school at the time, Elisabeth was extremely disheartened by these malicious remarks and never wore Team Canada clothing to class again. It wasn't until her second Paralympic appearance, four years later, that she was able to proudly represent the maple leaf outside of a Team Canada environment. A year after that, Elisabeth found the courage to get a Team Canada tattoo.
"Even though I was proud of my swimming accomplishments, I was shy to share it with the world; with those who were, in essence, bullying me," she recalls.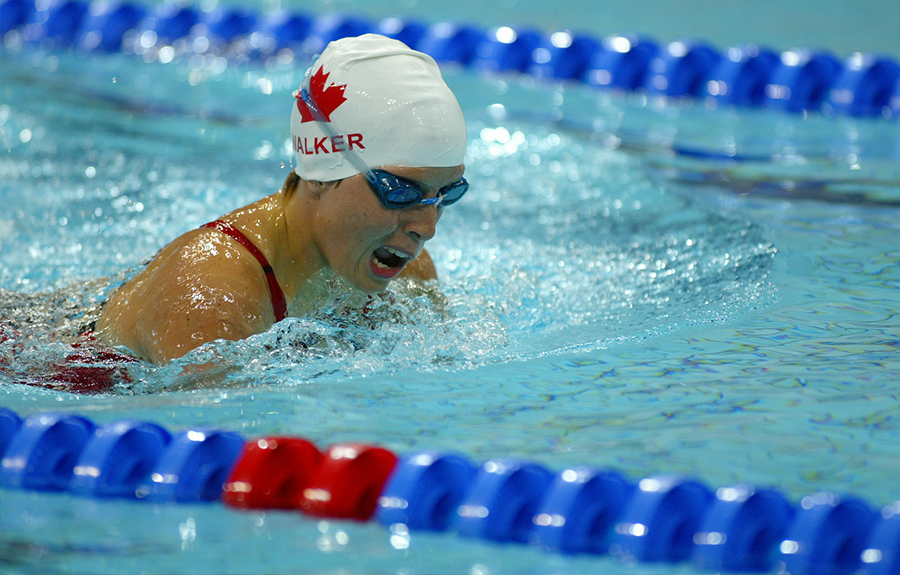 These incidents may have occurred 15 years ago, but Elisabeth is aware of how negative experiences continue to linger in sport today. How the issue of bullying in sport goes beyond kids bullying one another, or the good athletes bullying the poor athletes. As the Manager of Inclusion at viaSport, Elisabeth has also seen and worked with a fair share of those in the sport sector exhibiting bullying behaviour. It's hard for her to swallow, especially when adults should essentially know better.
 "Bullying comes in so many shapes and forms. Parents to coaches. Parents to officials. Head coaches to assistant coaches to mentor coaches. Non-athletes to athletes. It's so multi-faceted."
That being said, Elisabeth humbly acknowledges the vulnerability that exists when choosing to stand against such behaviour. A couple years ago, she witnessed another individual saying offhanded comments in a demeaning manner. Regrettably, Elisabeth didn't speak up for the person being criticised at the time. (Every once in a while, she gets knots and butterflies in her stomach and an elevated heartrate just thinking about it.)
This impactful incident has personally encouraged Elisabeth to not only be aware, but to take action and let others know they're in the wrong upon recognition. As an athlete who had the opportunity to reap the invaluable benefits of sport, she offers thoughtful words of advice to those experiencing personal challenges of their own.
"If I had to go back to my 15 year-old self, what I would have done differently is to share with somebody who I feel safe with. My coaches were phenomenal. When I eventually shared with them, they helped me figure out ways to get around it."
In addition to taking the pledge to #ERASEbullying, Elisabeth encourages others to take action when bullying is happening, and to engage in difficult discussions with the parties involved. Although she doesn't have all the answers yet, she wishes to be a part of the change in a positive rather than negative way.   
 "If it's happening in sport, it's happening in other areas of society as well. If we can be leaders in sport by promoting awareness and bringing about challenges, we can effect broader social change as well."