Get to know our CEO, Charlene Krepiakevich
Jun 25, 2019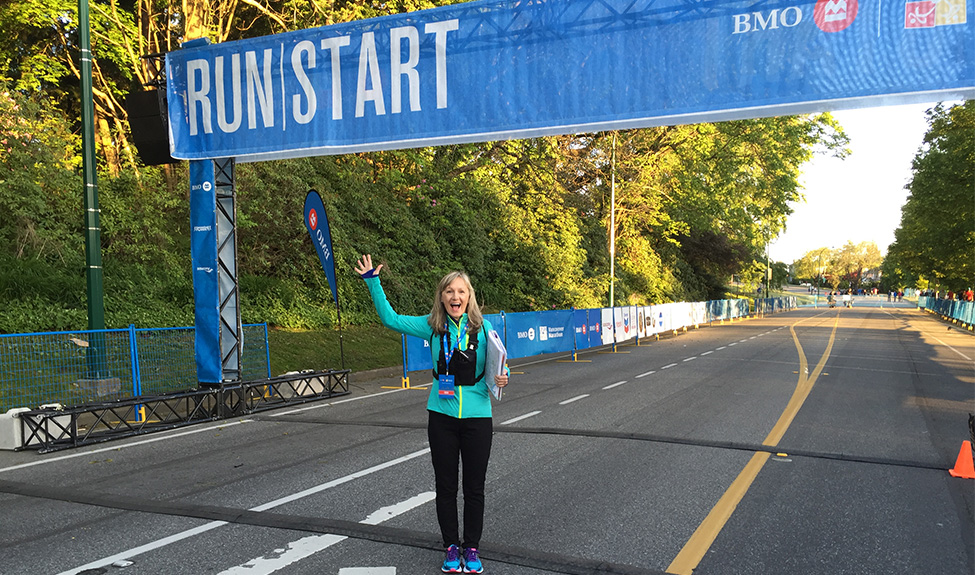 As you've probably heard by now, viaSport welcomed Charlene Krepiakevich as our new CEO on May 8, 2019. Since then, many of the partners we've connected with have expressed curiosity about our new fearless leader, so we're sharing her answers to some of the questions we've heard from across the sport sector.
Q: Who is Charlene and what is she all about?
I am absolutely thrilled to be at viaSport as it aligns with my passion for health, sport and inclusion. I am a true, lifelong sport enthusiast, having participated, competed, volunteered, and coached in many sports over the years.
My other passion is leadership and organization-building. Over the last 25+ years, I've focused my energy on developing and implementing pragmatic, functional, vision-driven strategies that build brands, revenues and reputations.
As CEO at viaSport, I am eager and determined to make B.C. one of the best sport ecosystems in Canada, period. I believe we'll get there by strengthening capacity through collaboration, driving efficiency through innovation, inspiring communities through storytelling, and pursuing growth through alliances and partnerships.
Q: For those who don't know you, tell us a bit about your career.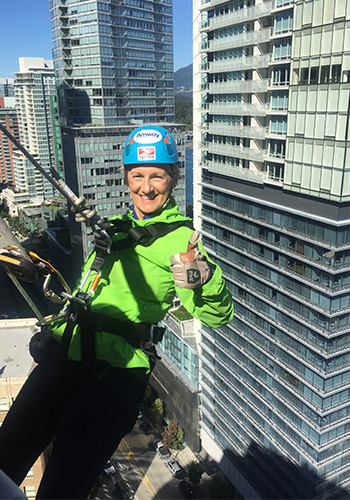 Charlene: I've worked in many different industries, both private and non-profit, and especially enjoyed the energy of the sport sector. I got to experience this first-hand when I was the Executive Director for RunVan, a Vancouver non-profit dedicated to delivering running experiences and events. The people in sport embody a terrific can-do attitude, are dedicated to evidence/research, embrace change, and have the resolve to tackle issues that make a difference.
Before joining viaSport, I worked as CEO for Easter Seals BC/Yukon, a national charity dedicated to advancing the needs of persons with diverse abilities. In that role, I directly saw the incredible value a charity plays in delivering community services in the lives of families in need, so I absolutely loved it. Earlier in my career, I served the VP of Marketing Communications for the Canadian Cancer Society, and developed leadership and storytelling skills at a number of private companies in B.C.
Q: What inspired you to make the move to viaSport?
Charlene: When the opportunity arose to lean in as the next CEO of viaSport, I didn't hesitate. I knew it was a very, very special opportunity to follow in the footsteps of a great leader, to take over a strong team, and to further strengthen the B.C. sport ecosystem. I've been involved in a lot of organizational challenges over my career — and this might be the first time I've led an organization, and a sector, that is so well-positioned for innovation and growth.
Q: What excites you about B.C. sport sector?
Charlene: British Columbia is a sport playground. In every corner of the province and in every season, sport plays a role in shaping who we are and how we live in B.C.
Sport also plays an integral part in our communities, not only in delivering health, social, and economic benefits but also in connecting and inspiring people and communities.
In British Columbia today, roughly 16 per cent of the population, or just over 800,000 individuals, hold a membership in a sport organization and tens of thousands of others participate in physical activity without a formalized membership. Further, the sector contributes roughly $5.2 billion GDP in Canada and employs just over 105,000 people. While a relatively small sector, sport plays a BIG role in the cultural fabric of Canada, delivering impact by:
improving health outcomes,
contributing to safe, connected and vibrant communities,
inspiring community pride through sport experiences and excellence,
improving educational experiences and learning conditions,
building confidence and leadership opportunities for individuals,
providing a place for underrepresented people to thrive,
delivering economic value through research, capacity building and sport tourism.
While sport has seen modest growth in B.C., there is opportunity for us to lead the country through system innovation, leading-edge research, inclusive delivery models, athlete development, and community capacity building.
We are in a great position to build a strong sports brand for B.C. that will attract new partners and deliver even more impact in communities across the province.
Q: What are the biggest challenges you see for the sport sector?
Charlene: The biggest issues I can see now are funding and resources. While the sector delivers incredible value to communities throughout the province, sport relies heavily on government funding and volunteer resources.
Make no mistake, government should support the development and inspiration of healthy communities through amateur sport, but government shouldn't be the primary investor. One of my top priorities is to look at a community-centric focus that not only builds sport capacity at the local level, but also builds more corporate and community financial support. What does this look like? Healthy and inspired local citizens – good business and civic leaders – who ultimately stimulate economic development and community engagement. In a nutshell, the B.C. sport ecosystem needs to diversify its revenue model.
As far as resources, I see human capacity as an area for growth. At all levels of the sport system, volunteers play an instrumental role. Sport attracts the highest number of volunteers than any other charitable cause, yet struggles to build sector capacity. Like other social causes, sport sees 10 per cent of its volunteers take on over 50 per cent of the volunteer hours/work. For a volunteer-based sector, this is unsustainable. Better volunteer recruitment, retention, and recognition strategies are needed across the sector to leverage the interest in sport, to build sector capacity, and to transfer knowledge from one generation to another.
Q: What are your priorities for viaSport?
Charlene: Our priority for viaSport is to make B.C. the best sport ecosystem in Canada.  
Since 2010, viaSport has continued to leverage the provincial government's investment in sport to grow participation, drive inclusion, build capacity, and challenge status quo systems. With a mission to transform and scale the sector, we are looking toward innovation as a means to better support the development of amateur sport in B.C. and to elevate the province to lead the way in Canada.
How will this be done? Through sport sector capacity building, we will nurture and encourage our strengths. Through research and collaboration, we will identify gaps and focus resources and attention on those. Though system innovation, we will drive greater efficiency and effectiveness. Through a shared vision, we will build a strong sports brand in B.C. that will attract new partners and deliver even more impact in communities across the province.