Girls Kayak Club develops female leaders in sport
Apr 30, 2014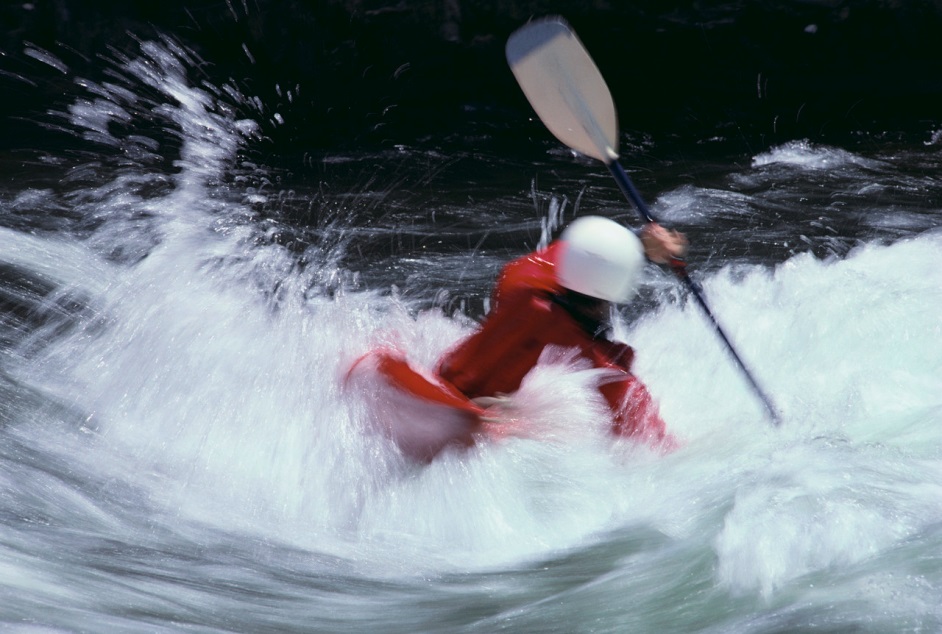 In the small, village community of Lax Kw'alaams, there are only a handful of opportunities for girls to get involved in organized sports and recreation. Home of the "Nine Tribes" of the lower Skeena River, which are nine of the fourteen tribes of the Tsimshian nation and boasting a population of just over 3,3001 (850 living on the Lax Kw'alaams reservation) after school sports have to combine boys and girls to get a high enough participation numbers for organized sport and activity.
To help tackle this barrier to sport participation, the Lax Kw'alaams Girls Kayak Club will run its first girls onlyprogram this May taking 6 – 8 teenage girls out onto the open ocean in order to learn their basic kayak skills and earn a Kayak Level 1 certification.
 
Remote location of Lax Kw'alaams offers perfect outdoor playground
Lax Kw'alaams Band, also known as Port Simpson, is a remote First Nations community off the northwestern coast of British Columbia, located approximately 38 kilometres and a ferry trip north of Prince Rupert. With no direct road access to other communities, the Lax Kw'alaams Band is limited to the amount of sport and recreation programming they are able to offer their youth.
Due to the fact that many teenage girls are too shy or intimidated to participate in after school sports with boys their own age, Shawn Bourgoin, recreation director at the Lax Kw'alaams Recreation Centre, realized the need for a girls only program in the community. After doing some research, he realized they had access to 10 kayaks that were currently sitting unused. Shawn reached out to Kristen Idiens, CTA PE teacher at the Coast Tsimshian Academy (CTA) and together the Girls Kayak Club was formed.
 
Girls Only grant supports Kayak Club in purchase of essential program equipment
The Lax Kw'alaams Girls Kayak Club is also one of eight programs that received up to $2,000 last month in the 2014 winter intake of the Girls Only grant administered by viaSport. For the Kayak Club, this grant will help to support the purchase of life jackets, safety equipment, rescue gear for the instructors, and other gear for the program. 
"viaSport has provided our community an opportunity to implement a new idea and program that will allow a group of girls to get out and see their land and the sea around them," says Shawn. "This opportunity also creates an alternative form of exercise that allows the girls to be physically active in the great outdoors."
The Girls Only grant was founded by ProMOTION Plus to provide opportunities for girls and women in all regions of BC to participate in sport and integrate regular activity into their lives. In conjunction with the Forever Active Bodies (FAB) 55+ grant , Girls Only is funded by the Government of Canada and the Province of BC through the BC Sport Participation Program.
 
Girls Kayak Club to create opportunities for a new generation of female leaders in sport
With the help of this funding, the Lax Kw'alaams Girls Kayak Club will certify 6 – 8 girls between the ages of 13 and 18 in a Kayak Level 1 Course through half-day, full-day and multi-day training sessions around the area. In addition to physical activity, these trips will help the girls develop independence, self confidence, leadership and teamwork skills.
The girls will have an opportunity to learn and participate in self rescues and the rescue of others in the water, and also incorporate meal prep, camping, navigation and trip planning. Throughout the course, the girls will be led by two certified kayak guides/instructors who will act as teachers and mentors for the group.
Leading up to the launch of the Girls Kayak Club, a press release will go out to the community members to encourage girls aged 13 – 18 to sign up. In addition, as the CTA PE Teacher, Kristen, will be able to connect with students at the school to promote the new program.
In the 2014/2015 school year, kayaking will also become a component of the Physical Education Program at CTA, and a registered program at the Rec Centre year round to be held in their leisure pool. It is the hope of the Kayak Club that participation in this program will encourage more girls to become future instructors, guides and program leaders, encouraging other young women to follow in their footsteps.
 
For more information on the Girls Kayak Club contact Shawn Bourgoin directly atrecreation_director@laxband.com.
 
For more feature stories by viaSport visit our website or follow us on Twitter @ViaSport_ #INSPIREviasport
Sources:
1. http://www.aadnc-aandc.gc.ca/eng/1357840941740/1360159783308