Greatness? It deserves to be seen.
Mar 15, 2018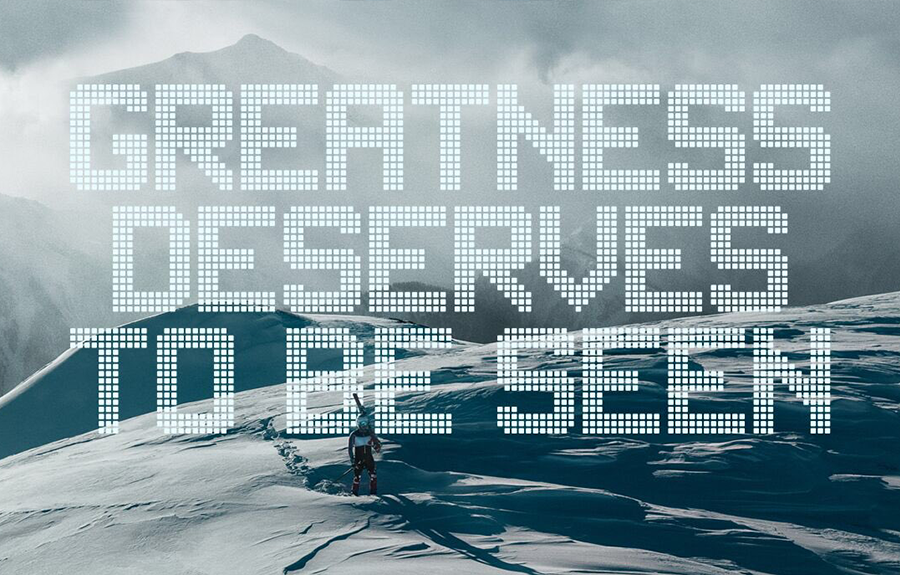 Greatness is rare.
Three simple, yet bold campaign words coined by the Canadian Paralympic Committee (CPC) capture the essence of the Paralympic Games – athletes showcased for their achievements in sport and remarkable ability to overcome adversity.
Currently, one in seven Canadians, or the equivalent of 3.8 million over the age of 15, currently live with a disability. It's understood that persons with disabilities are half as likely to be engaged in sport compared to peers without a disability, pointing to the importance for increased awareness of the Paralympics. Increased exposure to the Paralympic Games feeds the empowerment for those with disabilities through the power of sport, no matter the level of participation.
Although a lack of awareness continues to exist for para-athletes, even at the highest level of competition at the Paralympics, countless organizations across the province continue to advocate for the importance of accessibility and inclusive sport. Dedicated to advancing sport participation and excellence in Northern B.C., Engage Sport North provides quality sport participation and development services and programming to athletes, coaches, officials and leaders. On their team is Dave Adolph, the Manager of High Performance who works with athletes of all ages and abilities on the high performance pathway.  
Given the low numbers of para-athletes in the region, a fully dedicated para-athlete program would be difficult to establish. As a result, their para-athletes are integrated within existing programming with able-bodied athletes. More importantly, Dave credits creativity as a crucial aspect in how programming is adapted to be inclusive for their athletes, including rugby and basketball wheelchair athlete, Joel Ewert, who has been at the Canadian Sport School for the last three years.
"All our programming is inclusive to Joel. Our weight room is adaptive to his needs and training is provided myself and our Strength and Conditioning Coach, Francois. We have recovery sessions, such as yoga flow, with adaptations that can be made for Joel so that he can do certain poses in a chair. The main thing, however, is that he's included in the session with rest of the athletes," says Dave.
In addition to creativity, Dave speaks to the importance of collaboration to sustain the movement of accessible sport in Northern B.C. and smaller communities alike.
 "There aren't many strength coaches, sport coaches or therapists that work with para-athletes in Northern B.C. Research and collaboration with other strength coaches that work with para-athletes down south is important. We try to get the word out for other coaches who don't have experience with para-athletes to get them exposed to it," states Dave.
Progressive in their approach to inclusive sport, Dave acknowledges that improvements can always be made. With so many varying aspects to accessibility, facilities and programming may not always be available for every type of disability. According to the Canadian Disabilities Participation Project, there is an opportunity to increase efforts to enhance the quality of participant experiences once they're through the door. Needless to say, quality sport, recreation and physical experiences go beyond the physical environment.
With this in mind, we've created an Accessibility Audit Tool for organizations to utilize, as part of our Northern Sport Accessibility Initiative (NSAI) Grant. The tool is designed to spark ideas and awareness around the multiple factors that go into creating accessible, inclusive and high-quality experiences for persons with disabilities. Organizations can then apply for up to $25,000 to make changes that will directly impact those with disabilities in their community.
No matter the magnitude of change, opportunity can always be created to champion more people with disabilities to thrive, from grassroots sport to the Paralympic podium.
Photo Credit: Canadian Paralympic Committee