Kelly Olynyk rises through BC ranks to achieve NBA dream
Jul 16, 2013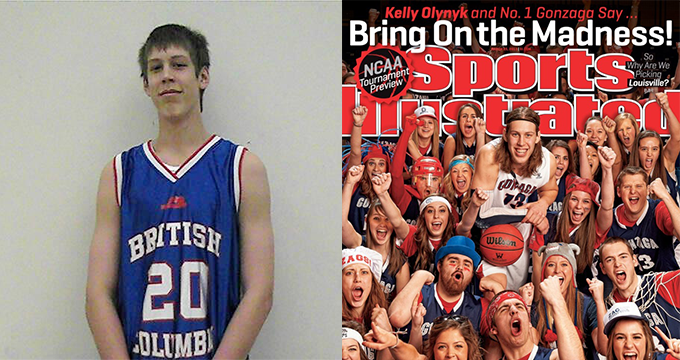 There were many proud basketball fans on their feet when Kelly Olynyk's name was announced by NBA Commissioner David Stern in the 2013 NBA Draft. On June 27, the native of Kamloops BC was drafted 13th overall by the Dallas Mavericks, but quickly traded to the Boston Celtics where he signed for his rookie year. Olynyk is living the dream that every young ball player sets his sights on—one that is inspirational for Canadians and British Columbians alike.
 
Rising through the ranks
In an interview following the initial NBA Draft, Kelly's father Ken Olynyk told Kamloops This Week that Kelly had wanted to play in the NBA since he was seven years old. However, Kelly wasn't just dreaming big, he was many of the young basketball players starting his basketball journey with the Steve Nash Youth Basketball Program.
A natural basketball athlete, Kelly started high school and quickly found his place with the South Kamloops Titans. His basketball career began to shine as he led the South Kamloops Secondary Titans basketball team, meanwhile also playing quarterback for the high school Football team. However, basketball triumphed overall and at 7-feet tall Kelly left Kamloops for Washington, USA to attend university and play for the Gonzaga University Bulldogs. In his third season in the NCAA, Olynyk made a decision to red-shirt, or defer a year of play, to develop physically before his final season with the team. And in his senior year he became Gonzaga's leading forward and the West Coast Conference's player of the year as he helped the team rise to No. 1 in the NCAA ranking, the first time in history for the school in Spokane, Washington.
Along the way Olynyk began to build his BC fan base as he also led the courts for Basketball BC provincial teams and continued to rise through the ranks to represent Canada on the Senior Men's National Team.
On June 27, after years of hard work and determination, Olynyk watched from his family home, surrounded by his friends and family, as he was drafted into the NBA. In an article written by the Canadian Press, Kelly Olynyk spoke the words that every young basketball player dreams to be able to say one day. "It's special. Being a little kid, it's a dream. It's every kid's dream after touching a basketball. It's another door that's opened, another journey in your life."
Olynyk made his pro debut on Sunday, July 7 in the NBA Summer League where he stunned the crowds with 25 points in 26 minutes.
 
Steve Nash program providing great opportunities for BC youth
Catering to youth ages 5-13, the Steve Nash program is one of the many opportunities that helps pave the way for talented basketball players like Kelly.  It is a national initiative that helps young players develop the fundamental skills needed for competitive play. Steve Nash, Robert Sacre, Kim Smith and Theresa Kleindeinst are some examples of talented basketball players that have utilized such opportunities in BC to get into University careers and eventually the pros or National Teams.
The BC Steve Nash Youth Basketball program is also one of many youth sports programs funded in part by the BC Sport Participation Program (BCSPP), a grant administered by viaSport. The BC Sport Participation Program works to draw new participants to community and school-based sports, providing opportunities for youth, Aboriginal people, seniors and people with disabilities to lead active and healthy lifestyles.
On his way to a long, successful career
"Kelly represents a true Canadian success story as he worked so hard, overcame many obstacles and is beginning his life long dream of playing professional basketball in the NBA" said Basketball BC Executive Director Lawrie Johns. viaSport would like to join Basketball BC in congratulating Kelly Olynyk for this incredible accomplishment and wish him the greatest of successes as he continues his career in professional sport.