Know a passionate coach? Nominate them for the Coach of the Year awards!
Feb 16, 2022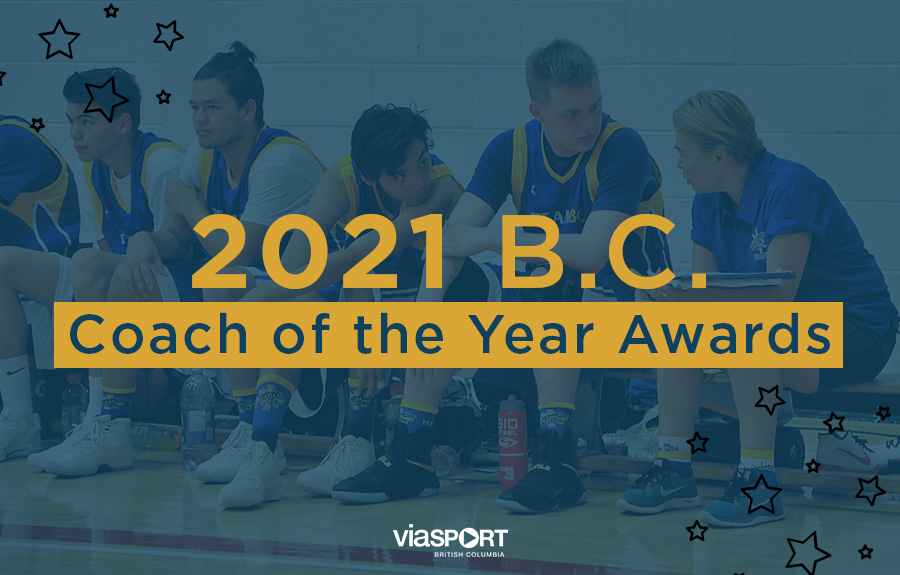 In case you missed it, the Coach of the Year Awards are right around the corner, and we could not be more excited to recognize the dedicated coaches in B.C.'s sport community. The awards are presented in three categories recognizing a coach at the community, competition, and high-performance levels to acknowledge how hard-working and passionate coaches are across all levels of amateur sport. This year's winners will take their place among an exclusive group of inspiring coaches in B.C.'s history and have their profile on display at The BC Sports Hall of Fame.
These awards are supported by the Bob Bearpark Foundation and coaches will receive a bursary of $250 generously donated by the foundation.
Hoping to recognize a coach? Great news, the nomination deadline has been extended to February 21, 2022! We invite everyone to send in their nominations and help us recognize deserving coaches. If you're wondering who can nominate, the answer is: almost anyone! If you're a current or former athlete, parent, club or provincial organization representative, or a coach yourself, think of a coach in your community who has made an impact and inspired a love for sport in those around them and fill out a nomination.
For full details on how to nominate and to complete yours, visit: https://www.viasport.ca/coaching/coach-year-awards. We can't wait to receive your nominations!