LeadForward grant aims to close the gender gap
Sep 12, 2019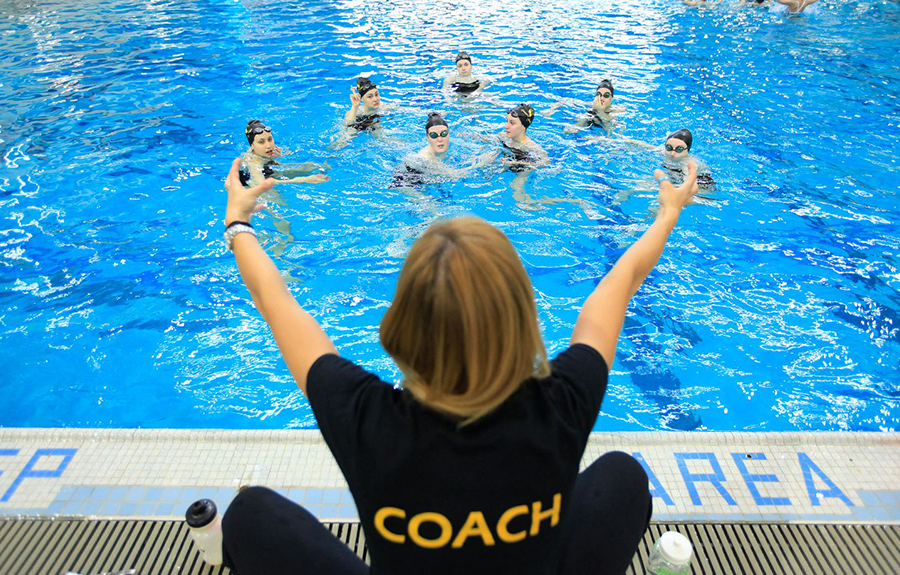 Women and girls are underrepresented in all areas of sport – as coaches, athletes, leaders, and administrators. Through the LeadForward Grant: Advancing Balanced Representation in Sport, viaSport supports organizations that are demonstrating how they are actively developing diverse and inclusive leaders to deliver positive sport experiences for everyone.
The grant supports grassroots programs that promote gender equity to level the field for female-identifying coaches, officials or organizational staff throughout B.C., like the Vancouver Vipers Water Polo Club.
Helena Fehr, President of Vipers Water Polo states, "The LeadForward Grant will enable the Vancouver Vipers to advocate for women and girls through the newly formed Provincial Sport Organization – Water Polo West. The grant supports the role of a female leader who will support the recruitment and promotion of the sport to girls and foster a stronger sport culture to build the sport in BC."  
Specifically, this grant funds up to $2,000 for programs of recognized or accredited sport organizations that foster greater access to professional development to advance leadership opportunities for those who identify as female, as well as programs that engage both men and women, where appropriate.
"We believe that the success of our Blues Female Hockey Program will open the door for enhanced opportunities for the girls who live in our community. The LeadForward Grant will help us develop a new perspective and new efforts to place female hockey on the agenda," says Stuart Frizzel, President, Sunshine Coast Minor Hockey Association.
Grant recipients from the May – June 2019 intake period include programs from five provincial sport organizations and five local sport organizations, and four of the 10 are focused on the development of female coaches and officials in particular.
"With the growth of professional tennis in Canada and the various challenges faced by young female athletes entering the professional levels, there is a need to provide a strong cohort of female officials to support these players. The LeadForward Grant allows Tennis BC and Tennis Canada to select a number of existing female officials who are showing potential to develop into working levels beyond local junior events and fill this demand," says Anne Bees, Manager, Officiating Tennis Canada.
Read more details about the programs. The next intake period for this semi-annual grant begins in October 2019. Find out more on the LeadForward grant page.
We congratulate all recipients and appreciate their commitment to creating programs that aim to close the gender gap in sport.