#LevelTheField Ambassador: Elisabeth Walker-Young
Nov 26, 2015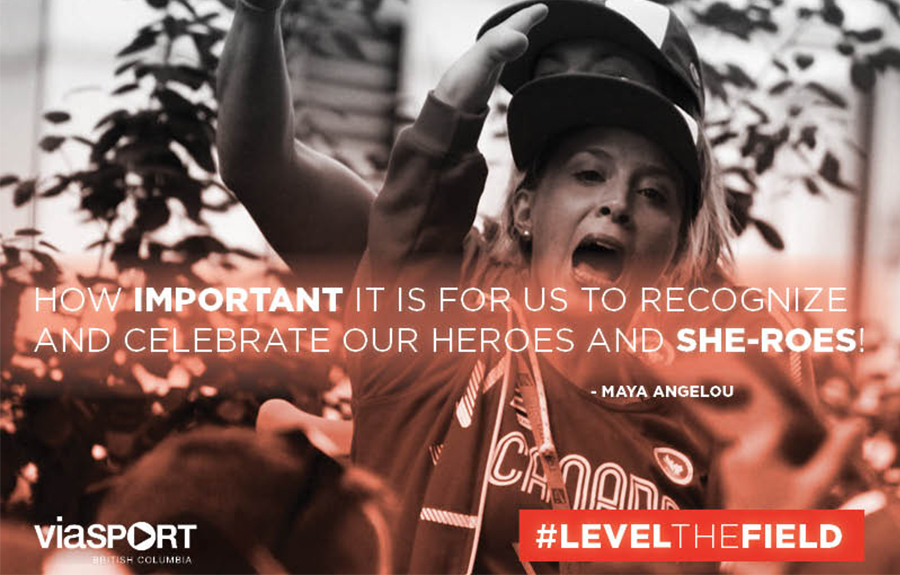 For each week of the #LevelTheField campaign, viaSport will introduce a new ambassador, and share why gender equity is important to them. This week we are proud to introduce Elisabeth Walker-Young: 
I'm not one for blogging, but, when asked to be an ambassador for the #LevelTheField Gender Equity campaign, I couldn't say no.
Most people assume that I dreamt of being an "Olympian" and that I had female sport role models to inspire my journey. This is in part true, but mostly not. During my time as an athlete, I didn't see people like me (not many women, and not many women or people with visible disabilities) in Olympic footage, or in the sports pages of newspapers, or in the pages of magazines, or on recreational program posters.
While I loved seeing Canadians compete with pride of wearing their maple leaf. I just didn't see me in them.
So you are probably wondering – "how did she get to the Paralympic stage?" This is in part due to a list of my own role models and the important role they played in my career.
I was born with an identical twin sister and we did everything together. I was born with a physical disability. My parents weren't athletes, but they did believe in the fact that sport, and the physical, social, emotional, and mental benefits that come out of it, were good for us (plus we slept really well!).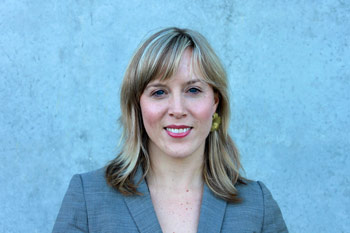 After moving to a new city, my sister and I decided that a new sport was in the books. Having excelled in swimming lessons, we naturally thought a swim team would be a good fit. That's where I met Coach Irene. After swimming a few laps, I hopped out of the pool and she said: "You're pretty good. If you put a little or a lot of training behind that, you could maybe go to the Paralympics one day." To which I responded, "the what?!?" That, is as they say: history. After Coach Irene, explained what the Paralympics were, I knew I had to try and get there. She became my first official coach.
I'm now a four-time Paralympian with a bit of hardware and a few records to my name, and I'm proud to have healthily transitioned out of a high performance sport career, into one of supporting, fueling, and affecting change within that very same sport system.
And while I many not have been surrounded by female roles models in the media, I still have a number of role models, mentors, and heroes, who each played important roles in who I have become and continue to be. (Disclaimer – they are not ALL female!)
• Nelson Mandela was (is) my hero. When faced with what seemed to be irreconcilable injustices and inequities, he was able to push forward, to laugh, to find ways of working around and having other people see other perspectives. "Sport has the power to change the world. It has the power to inspire. It has the power to unite people in a way that little else does. It speaks to youth in a language they understand. Sport can create hope where once there was only despair"- N. Mandela
• I was inspired by Silken Laumann's grit, determination, and graciousness in her lead up to and at the 1992 Olympics. "I feel incredibly grateful for my experiences in sport, not only for what it taught me, but for the sense of self I have in my life."- Silken Laumann
• Irene, my first coach was a role model. She was a Paralympian and was giving back to the very movement in which she participated in.  "One day you may be a Paralympian"- Coach Irene
• My twin sister. My cheerleader. My sidekick. She doesn't see herself as a leader or motivator. She is. "Friends from the womb and of the heart." – My twin sister
• Maureen. My university movement studies and women studies professor who challenged me to think critically. "Challenge the norm not for sake of being difficult but because you believe deeply in it"- Prof. Maureen
• Maya Angelou and Sinead O'Connor. Artists each in their own right who refused to be silenced or swayed.  "How about I be me. You be you"– Sinead OÇonnor "How important is it for us to recognize and celebrate our heroes and she-roes"- Maya Angelou
I am who I am because of sport. I truly believe that everyone regardless of their walk of life deserves the right to participate and reap the benefits of an active healthy lifestyle. Be it recreational or be it having sights on international podiums.
Gender equity sounds political and rife with challenges – however, part of gender equity is ensuring girls and women have strong role models that, like me, can empower them to be the best they can be.
I also believe that we can all play a part in breaking down the barriers that cause gender equity. Let's quash the "politics" and make it a movement.  Whether you are a parent, an athlete, a coach, an administrator, a policy maker, a fan, a friend, a teacher … combined we can affect change and #LEVELTHEFIELD.  
#LEVELTHEFIELD is a province-wide movement that will work to create a more inclusive sport culture in BC. PRESS PLAY to watch and share our video and pledge to #LEVELTHEFIELD at viasport.ca/levelthefield.
Visit our Ambassadors page to learn more about the #LevelTheField ambassadors.