#LEVELTHEFIELD Ambassador: Lara Mussell Savage
Jan 12, 2016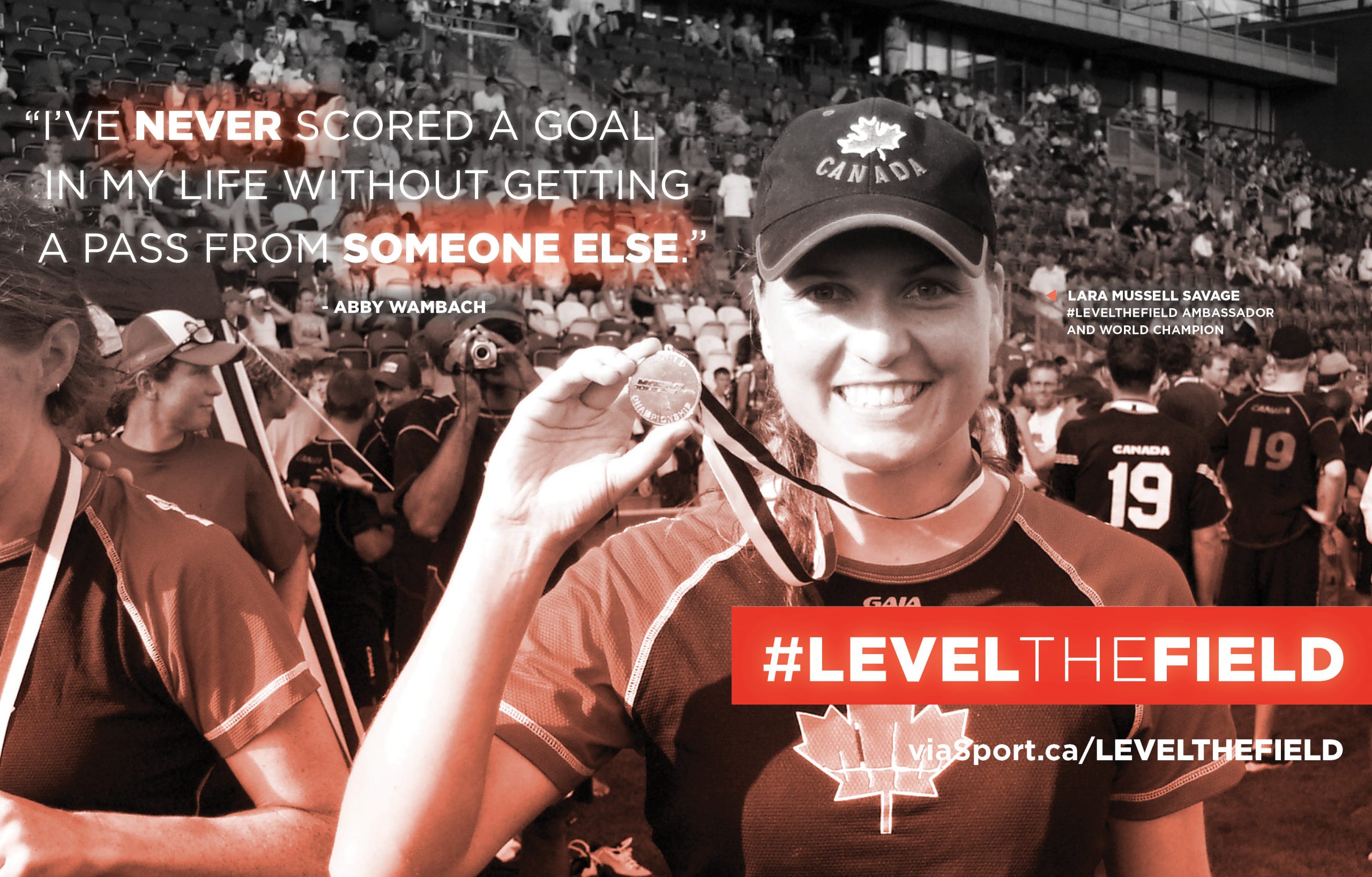 For each week of the #LevelTheField campaign, viaSport will introduce a new ambassador, and share why gender equity is important to them. This week, two-time World Ultimate Champion and Aboriginal sport advocate Lara Mussell Savage shares her story: ​
As a student, I recall a guest speaker who asked us to list off names of famous male athletes.  Everyone's hands went up and answers included the likes of Wayne Gretzky, Michael Jordan, Pete Sampras and many more, including Rocky Balboa!
When asked to name some famous female athletes, the students in the class were stumped.  I blurted out Steffi Graf (my favorite tennis player), and Lori Fung (my favorite gymnast), but I was the only one who provided any names and it was challenging to think of more.  I was deeply disturbed by this.
Professional sports, media coverage, product endorsements, have all historically favoured the male athlete.  This became very clear when our class discussed the reasons we had difficulty identifying female athletes.  If asked the same question again today, my list of famous female athletes would be far greater… as it should be.  However, that classroom moment still resonates with me today as I know first-hand the importance of positive role models, particularly for girls.  One of the reasons girls drop out of sport participation is a lack of positive role models.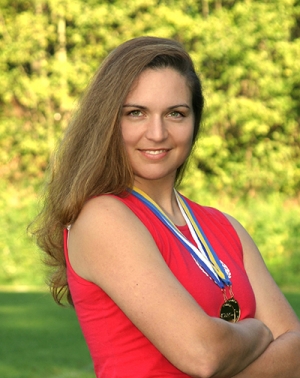 While increased exposure and numbers of high-profile female athlete role models would help make a difference for young girls, it's even more critical to remember that it's the people closest to them that can have the greatest impact – their parents, coaches, teachers, family members.   
As a youth, I was fortunate to be surrounded by positive female role models.  My mother instilled a sense in me that I could accomplish anything I set my mind to.  With an original wish at four years old to eventually become comic hero "Wonder Woman", I was empowered to believe I could do just that.  That's a good way for a young girl to feel – like there's a champion somewhere inside just waiting to come out.  Sport was a great outlet for a girl with a desire to succeed. 
I participated in several competitive sports over the years, but it was winning two World Championships in the sport of Ultimate Frisbee with the Canadian National Women's Team that led me to being awarded the 2005 Tom Longboat National Award for Aboriginal Athlete of the Year for Canada.  As a result of this recognition, I emerged into a role model within the Aboriginal community – an honour I take very seriously.  
I was proud to be considered a trail blazer.  It would seem that breaking gender barriers runs in my family.  My grandmother was the first female Chief of my Band, the Skwah First Nation, elected in 1959 (it was only in 1951 when amendments to the Indian Act permitted women the right to vote in Band elections and hold positions on Band councils).  My older sister, a former RCMP constable, earned certification as a softball umpire at a time it was a rare feat for a young female.  And my cousin, Kaila Mussell, was the first professional female saddle bronc rider in North America.
In a time where girls are consistently bombarded with images of overly-sexualized models and celebrities, strong female athlete role models can help show girls it is hard work and effort, not good looks, that will help them succeed – in life, not just in sport.  With the enhanced self-esteem and confidence that sport can bring, girls are more likely to realize they can make dreams come true no matter their gender, race, or background.
Join me and take the pledge to #LeveltheField to help inspire change and foster opportunities for more girls to participate in sport and allow them to realize the champion within.
---
#LevelTheField is a province-wide movement that will work to create a more inclusive sport culture in BC. PRESS PLAY to watch and share our video and pledge to #LevelTheField at viasport.ca/levelthefield.
Visit our Ambassadors page to learn more about the #LevelTheField ambassadors.