#LevelTheField Ambassador: Lyndsay Belisle
Feb 17, 2016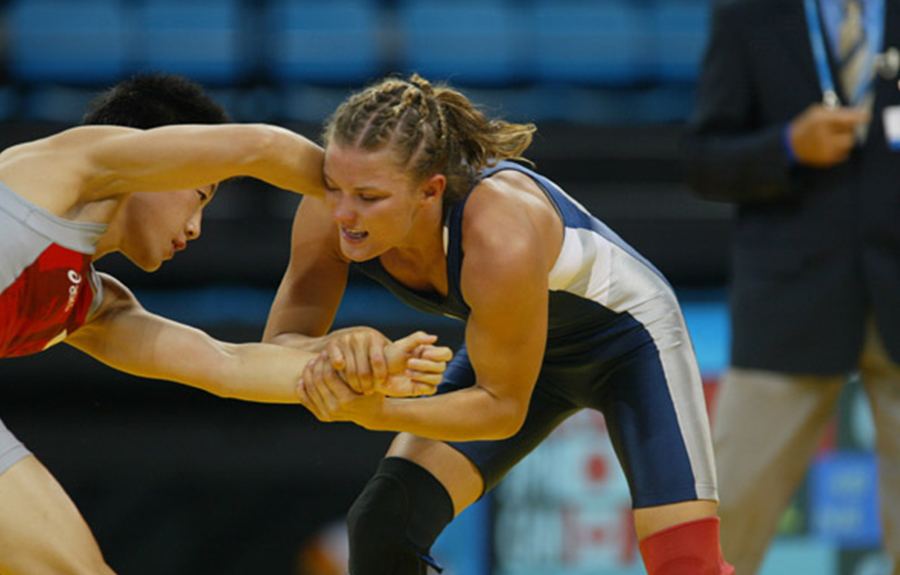 For each week of the #LevelTheField campaign, viaSport will introduce a new ambassador, and share why gender equity is important to them. This week, Olympian and coach Lyndsay Belisle writes a letter to the sport of wrestling sharing how the sport changed her life. 
Dear Wrestling, 
I am not sure if there are words to describe how you have impacted my life. I'm incredibly indebted to you. 
Thank you wrestling for teaching me that anything I put my mind to, I can achieve. You have taught me that effort is more important than ability. You have taught me the value of learning and mastering a skill, and through this I am able to conquer any challenge, whether with you or in any other realm of my life.
"Don't be afraid to fail. Be afraid not to try"
Wrestling, you have created a fire in me, which is committed to achieving excellence. The teachings I've learned from you have allowed me to excel academically and professionally. Wrestling, I am constantly using the skills I've learned through you in everything I do and to overcome life's many challenges.
Wrestling, you have taught me that I will fail more times than I will win. But, through persevering through my failures and realizing what I've learned along the way, I am better positioned to not only succeed the next time I try, but surpass my initial objectives. I know no barrier thanks to you. When someone tells me it can't be done, I think "Maybe for you. Where there's a will there's always a way, and I just have to find that way."
"They told me I couldn't. That's why I did"
Wrestling, you've allowed me to push my body to the limit and then some. I have a resting heart rate of 45, muscles that allow me to do things I never thought possible, and a blood pressure level that makes doctors say "this is obviously the benefits of sport."  I value health because of you. I appreciate what my body can do because of you. I am committed to healthy living and being the best version of myself because of you.
I have travelled to more than forty countries thanks to you, including places I never knew existed. I've learned and experienced various cultures and developed a fond appreciation for diversity. I've met incredible people along the way including presidents, royalties, celebrities, philanthropists, and people who are just simply good people inside and out.
Wrestling, you've allowed me to develop lifelong friendships and partnerships with people who have also benefited from you in their lives. Wrestling, you have taught me the importance of caring for others and the responsibility we all have as a society to work together and stand united.
I walk with confidence and assurance because of you, wrestling. I feel blessed beyond words. I know with certainty I would not be the woman I am today without you in my life. I am a better person all because you have entered my life.
From the bottom of my heart, thank you!
– Lyndsay Belisle
——–
Join me and pledge to level the field so all girls and women have the opportunity to play sport: www.viasport.ca/levelthefield
---
#LevelTheField is a province-wide movement that will work to create a more inclusive sport culture in BC. PRESS PLAY to watch and share our video and pledge to #LevelTheField at viasport.ca/levelthefield.
Visit our Ambassadors page to learn more about the #LevelTheField ambassadors.