Loreen Barnett Awarded Prestigious Daryl Thompson Award
Mar 07, 2017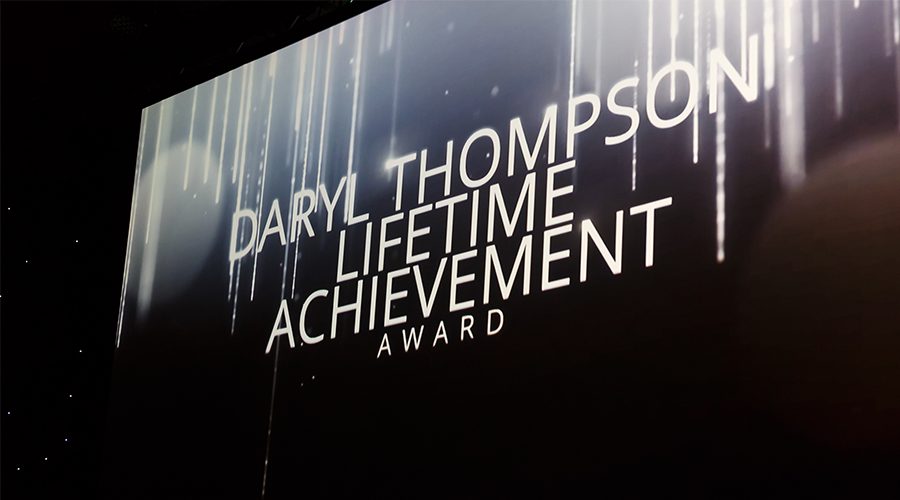 Sport BC is pleased to announce the prestigious Daryl Thompson Award winner who will be recognized at the 51st Athlete of the Year Awards in Vancouver on Wednesday, March 8, 2017 at the Fairmont Waterfront Hotel.
The Daryl Thompson Award is named in honour of the late Daryl Thompson, former chair of Sport BC. Daryl's contributions to sport as an athlete, coach and executive officer were exemplary. This prestigious award recognizes an individual who has contributed their time in an extraordinary way to sport over a long period of time or has made a major contribution to amateur sport in British Columbia.
The 2017 recipient of the Daryl Thompson Award,  North Vancouver's Loreen Barnett, is a long-time contributor to the sport of Triathlon. One of the most influential Builder's in the history of triathlon in Canada, Loreen Barnett has worn many hats throughout her career in sport. Whether it's been at the local, provincial, national, or international level, Loreen has helped grow the sport to where it stands today.
Only the second person to ever be inducted into the Triathlon Canada Hall of Fame, Loreen's association with Triathlon Canada began as a founding Board member. She served as Secretary General from its inception until 1996, and was also a founding Board member for Triathlon BC during that time. After a successful run with the sport at a Provincial and National level, Loreen moved on to work with the International Triathlon Union. She started serving as CEO in 2000 and transitioned to the position of Secretary General in 2008. Among Loreen's most successful international accomplishments are being on the first ITU Technical Committee and creating the first ITU Competitions Rules, Event Organizer's Manual, and Technical Official's Certification Program. She also served as the Technical Delegate for Triathlon at the Sydney and Athens Olympic Games.
Not only was Loreen a trailblazer as builder, she also blazed a trail as an athlete. She participated in the first ever triathlon staged in Canada (Vancouver) in 1981 and competed in the Ironman World Championship, finishing 3rd in her age group in 1983.
The Athlete of the Year Awards, founded by Sport BC, is the longest standing amateur sport recognition event in the country. Awards in 18 different categories are given each year to athletes, coaches, and officials on their performance and contribution to sport in the province of British Columbia. The awards play a valuable role in nurturing athletic success while recognizing extraordinary accomplishments in BC.
Photo Credit: Sport BC