March in the Vancouver Pride Parade
Jul 12, 2018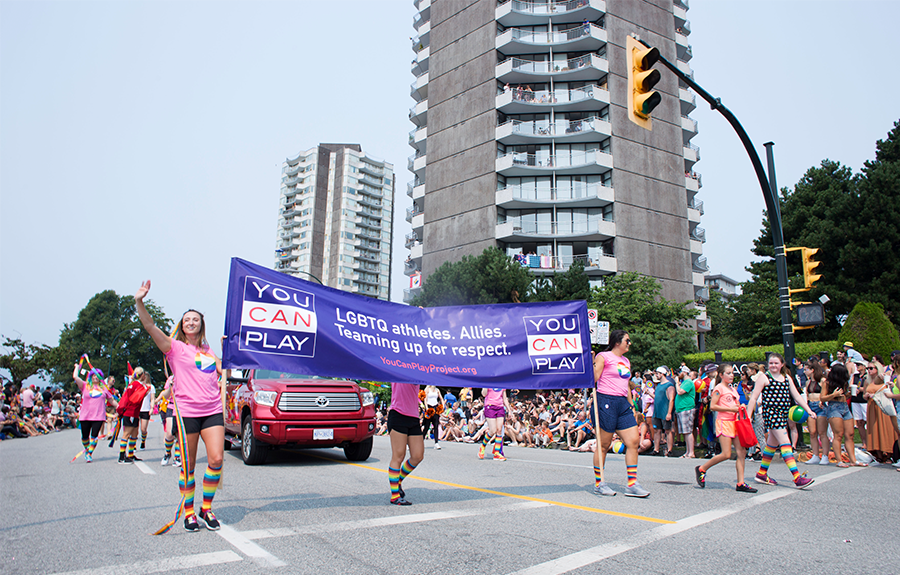 Get ready to show your colours, it's Pride time!
For the past 5 years, the Canadian Olympic Committee has celebrated Canadian diversity in gender and sexuality by showing our colours and marching in Pride Parades across the country. We are incredibly proud of our Canadian athletes who have shown such commitment to LGBTQ+ inclusion both on and off the field of play.
This year, we are participating in Canada's largest and most diverse Pride Parades including Toronto, Vancouver, Calgary and Montreal. In addition, we are expanding our support by participating in 5 other Canadian cities over the course of the summer! Through our strong partnership with You Can Play, we expect to have a cohesive unit of both amateur and professional Canadian sport bodies included in each parade.
Our desire to expand our support of Pride Parades across Canada depends on your participation! The Vancouver Pride Parade is taking place on Sunday, August 5th 2018.
If your sport organization is interested in participating in the Vancouver parade, please contact Rosie Cossar at rcossar@olympic.ca