Mental skills training for sport
Jul 03, 2015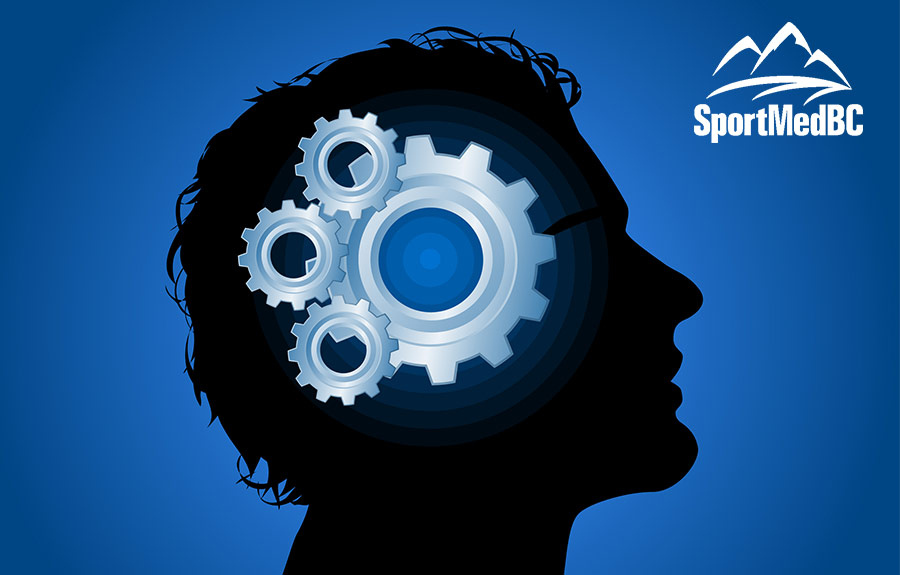 Mental health is just as important as physical health when training for a sport. Four factors contribute to this health: mental, emotional, social and meta-mental (reflection, discussion). Each factor works together with the rest to influence performance in sport, exercise, and physical activity. Before we talk further about mental skills training, ask yourself the following questions:
Do you have trouble staying motivated?
Do you struggle with your confidence or your belief in yourself?
Do you find it difficult to deal with pressure?
Do you have a hard time staying focused or dealing with distractions?
Do you wish you could perform more consistently?
If you answered yes to any of these questions, then mental skills training may be something you should explore.
 
What is mental skills training?
Mental skills training addresses the four factors mentioned above that influence success in sport. There are numerous strategies that individuals can learn that can help them improve their performance and their personal development in sport, and overall, in life.
The goals of mental skills training are:
To prepare individuals to consistently perform at their optimal level for that day and for that context.
To assist individuals in refining their mental strategies and in overcoming obstacles that may be preventing them from reaching their optimal level.
To help individuals deal with the pressures and unexpected events that may arise during training or competition.
To encourage reflection and awareness regarding performance and personal improvements.
 To improve the sport experience overall.
 
How do I train mentally?
Every individual possesses the ability to be mentally strong and perform consistently, even under the most adverse conditions. Surgeons, astronauts, and elite athletes are some examples of top level performers who maximize their ability through mental skills training and you can too!
STEP 1
The first step is to develop strategies to maximize your mental gifts to focus optimally.
"Gifts" for focus
G = Goals – goals give you something to work toward. If you use them properly, they give you direction, motivation and focus. 
I = Imagery – imagery helps you learn new skills, and refine and prepare for competition situations. It also helps you develop your confidence and belief in yourself.
F = Feelings – feelings and emotions are a big part of sport. You can learn how to make your feelings work for you as opposed to against you. 
T = Thoughts – the things you say to yourself can help you focus or they can distract you and make you lose your focus.  
S = Support – Everyday you can take actions that challenge your mental skills to make you a more focused performer. You can also support your performance by planning and preparing yourself properly leading up to the competition.
STEP 2
The next step is to use your talents regularly. This consistency will help create an environment for you to perform at your best and to FOCUS optimally. Once you have learned the strategies, the goal is to become a more reflective and self-directed performer. You will need to begin to record and monitor your performances and to learn from your experiences. You will need to refine and adjust your skills as necessary to find the right recipe to obtain consistent performances.
"Refine" your skills
R = Reflect – Take time to think about your performances both good and bad. What, why, how are questions you can ask yourself as you reflect on your experience.
E = Evaluate – Examine objectively what you could adjust or change to make the performance better. Try not to judge yourself here. You are trying to step back and evaluate yourself realistically.
F = Feedback – Seek feedback about your performances from coaches, teammates, and others knowledgeable in your sport. You can also watch videos of yourself to gain valuable insight.
I =  Inconsistencies – Expect them. There will be new challenges every time you perform. You are working on making your performance more consistent by understanding and preparing for the unexpected.
N = New ideas – Be open to new ways of approaching something. Sometimes the smallest adjustments can help your performance.
E = Endure – It takes a long time to make a great performer and a tremendous commitment. 10,000 hours to be exact. That is three hours a day of deliberate practice for 10 years. Pace yourself and you will persevere.
STEP 3
The final step is learning to use your mental talents in all different circumstances (eg: training camps, international competitions, selections or trials, injuries and conflict situations). These talents apply to more than just sport performance. They are life skills. There is a lot more to being a top level performer than the time you spend in competition. The skills you learn in sports situations can always be applied to life situations.
If you use your talents, you can be "FOCUSED" and ready for anything:
Focused on the present and on the task at hand.
Optimistic about your actions and the future.
Confident in your abilities, skills, and preparation.
Unwavering in your mental and physical state.
Smart – Make good choices and learn from your experiences. 
Energized ready for the competition.
Director of your own performance.
Things do not always go exactly as planned. View failure as a speed bump towards success and not a pothole with no bottom.
Mental training skills prepare you to manage the four factors of mental health. Challenge yourself everyday to REFINE your GIFTS and stay FOCUSED on the mental, emotional, social, and meta-mental areas of health. Include mental practice in your training program to create a positive environment for positive performance. It can mean to difference between good and bad athletic success.
– SportMedBC
For information, contact info@sportmedbc.com.