National Coaches Week Profile: Ram Nayyar
Sep 23, 2015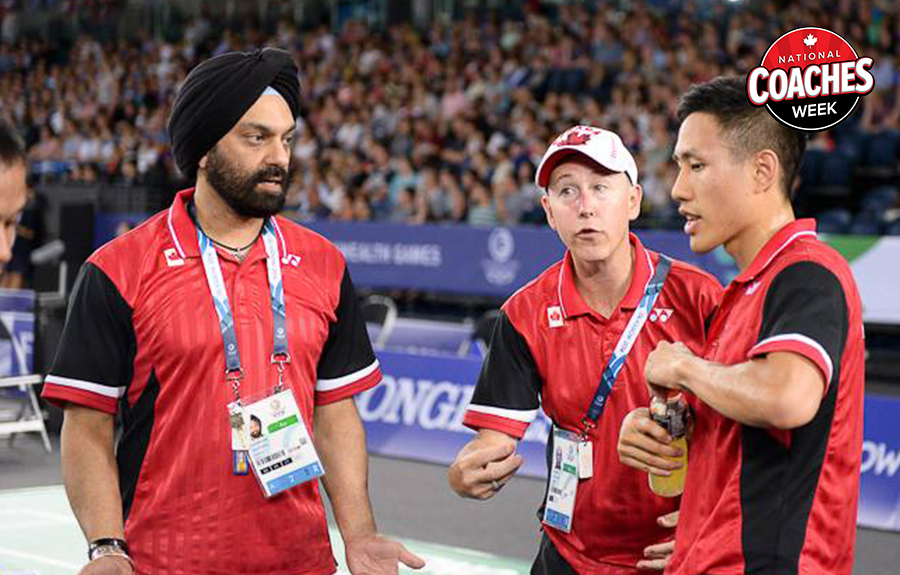 Ram Nayaar is the 2014/15 recipient of viaSport's Coach of the Year Award in the International Category. This award is presented to an individual who has been nominated for his or her outstanding achievement and contribution to the well-being of athletes at the international level. 
 
Name: Ram Nayyar   
Sport: Badminton
Hometown: Edmonton, AB
Current residence: Vancouver, BC
Number of years coaching: 21
Coaching style in one word: Philosophical
Favourite coaching quote: "Failure is not an option" – Gene Kranz
Word or phrase your athletes will always hear you say: "Your mind is like a parachute. It only works when it's open."
How did you get your start in coaching? A coach of mine needed some help around the club and asked me if I wouldn't mind helping out for a day or two. I liked it so much I never stopped!
 
What is the transition like from athlete to coach? I kept playing badminton while coaching, until I came time to realize that—as a player—I wasn't going to go where I had envisioned. The transition was relatively smooth, but it was still a bit of a struggle to understand who I really was [as a coach].
 
How would your players describe your coaching style? I think they would say I make them think about their intent, and make them understand that this is their path and they will get out of badminton what they put in to it.
 
Tell us about one of your favourite coaching memories. It was the moment at the London 2012 Summer Olympics when I finally told our women's doubles team that they were—in fact—going to play in the quarter finals. Because there had been allegations and consequent outcomes of teams throwing matches, I had to keep what was happening during those matches to myself as long as possible.  It was a relief to impart some good news to the team.
 
What do you think is the most important quality of a good coach? Balance. If coaches are not balanced themselves, it will make it very difficult to be useful to their athletes. As a young coach I struggled with that and am happy to say it's something I feel I have a much better grip on now.
 
What does it mean to you to be the viaSport International Coach of the Year? I was honoured to receive the award at the BC Sports Hall of Fame Banquet of Champions. It was quite humbling to be in the room with so many great athletes.