Native Education College Basketball Classic opens the court for First Nations athletes
Jan 22, 2014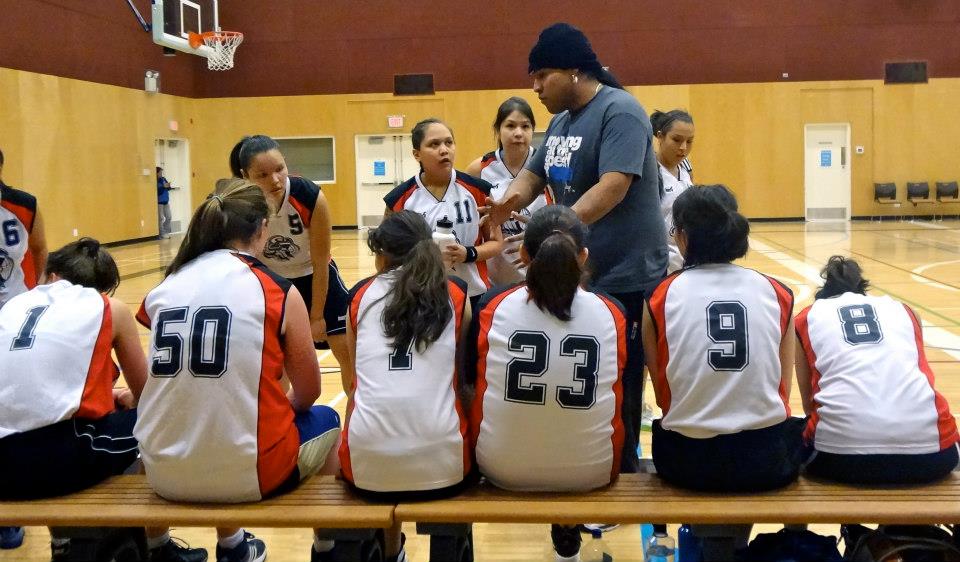 NEC Classic aims to create exposure and opportunity for aboriginal athletics
The Native Education College (NEC) All Nations Basketball Classic is more than just talented athletes, hoops and cheering fans. This year, the Basketball Classic will bring together members of 11 Nations in the celebration of talent, heritage and culture.
On the weekend of September 20, the 2014 NEC All Nations Basketball Classic will host 20 men's and women's First Nations basketball teams and will see more than 150 athletes, coaches, volunteers, friends and family travel from across B.C. and parts of Washington, Arizona and possibly Alaska, to the Lower Mainland to become a part of it.
 
All Nations Basketball Classic provides athletes with more opportunities for exposure
For the past 55 years, Prince Rupert has played host to the highly successful All Native Basketball Tournament. The original tournament, called The Northern British Columbia Coast Indian Championship, was first held in 1947 and had its 50th anniversary in 2009 where it hosted 68 teams—the largest tournament to date.
Inspired by this tournament, NEC set up a committee of numerous aboriginal and non-aboriginal educational leaders in the Vancouver area to organize a Vancouver based tournament to prepare local teams for the All Native Tournament and help athletes gain more University level exposure. Claire Askew, event organizer for NEC, will lead the organization of the All Nations Basketball Classic for its second year under the mentorship of B.C.'s former two-time Olympian and Executive VP of Basketball Canada, Howard Kelsey.
"Our basketball program has provided an opportunity for Aboriginal athletes to gain exposure from CIS and semi-pro basketball coaches," says Claire. "Many Aboriginal basketball players are highly talented and have the potential to compete at the CCAA, CIS and semi-pro level, but due in part to a lack of exposure in the mainstream basketball arena, they rarely realize this opportunity."
As this tournament continues to grow, NEC has had scouts from local and American colleges express interest in attending the 2014 Basketball Classic. One of NEC's primary goals is to help aspiring aboriginal athletes gain exposure to University and College coaches by establishing itself as an annual recruitment event.
 
Hosting BC grant program supports Basketball Classic
The Native Education College was one of 43 organizations this past fall that were selected to receive an event-based grant through the Hosting BC grant program. Supported by the Province of BC through the Ministry of Community, Sport and Cultural Development and administered by viaSport, the Hosting BC grant program provides funding to sport event organizers to facilitate sport, economic, social and community development.
 
NEC creates positive impact on local First Nations community
Beyond its impact on the athletes, this tournament has also created opportunities for First Nations coaches, officials, volunteers and local community businesses.
Due to the fact that there are not many annual organized aboriginal basketball competitions held in the province, this tournament offers development opportunities for local aboriginal coaches, teams and players.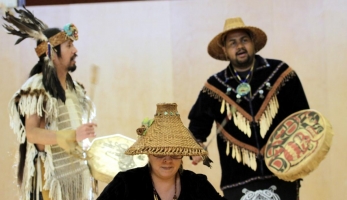 The BC Aboriginal Sport, Recreation and Physical Activity Partners Council has also partnered
with NEC to host a free referee clinic that will give independent First Nations officials and rookie officials the opportunity to get involved. In addition, NEC anticipates engagement from 35 student and community volunteers to help with tournament logistics and promotions.
Beyond athletics, the opening ceremony of the 2014 Basketball Classic will support local aboriginal musicians, a local caterer, traditional aboriginal dancers and will be used to provide NEC's Northwest Coast Jewelry Arts students the opportunity to display and sell their work. The college also hopes to gain media exposure for the event through local aboriginal media as well as mainstream media outlets.
"The tournament builds school and community spirit," adds Claire. "The friendly competition offered by the 2014 Basketball Classic fosters a sense of pride in individual school teams and in the First Nations communities competing in the tournament."
For further questions on the NEC All Nations Basketball Classic, contact Claire Askew, NEC event organizer at caskew@necvancouver.org. For more feature stories by viaSport, visit our website or follow us on Twitter@ViaSport_ #INSPIRE.