No place like home?
Nov 24, 2015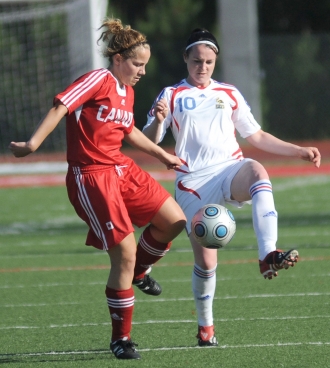 Competing on home turf has plenty of advantages — but there are also some pitfalls to prepare for
Originally published in Coaches plan by the Coaching Association of Canada on coach.ca and written by Rosalind Stefanac. (Original post available here).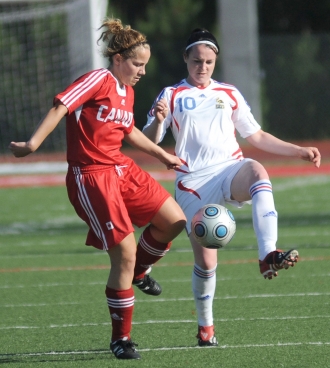 The excitement was palpable as some 7,000 athletes from 41 nations descended upon Toronto for the Pan Am and Parapan Am Games this past summer. For the participating Canadian athletes, the thrill was heightened further by the fact they were competing on home turf, surrounded by adoring fans, friends and family.
But is competing at home always an advantage? It's an assumption many believe as fact, regardless of the sport. And there is evidence to prove they could be right. According to research conducted by the University of Rochester and reported on in the Journal of Applied Social Psychology in 2010, those who compete at home tend to win more than 60 percent of the time.
Having the Games hosted on her home turf this year was "absolutely an advantage," says Lisa Thomaidis, ChPC, head coach of the women's national basketball team. "To be familiar with the environment, the facilities, the food, and not have to adjust to a time change is a huge advantage," she says. Competing in front of families and friends is also an "emotional boost," notes Thomaidis, because the team so rarely gets to do so. "The reality is that we typically play 95-100 percent of our games abroad."
There are drawbacks
Yet home field competitions can have their drawback too, says Johanne Bégin, head coach of the women's national water polo team. "Sometimes being in front of your own crowd can give you a boost, but it can also overstress you," says Bégin, who was a member of the water polo team at the 2000 Olympics and has now transitioned to coaching. "Sometimes you feel more pressure when your family and friends are watching you."
Given that this was Bégin's first time preparing her team of 13 women for a major event such as the Pan Am Games, she approached the training process by drawing on her own 25 years of experience playing the game. "It's all about controlling the stress by getting into a routine and providing rules that will make for better conditions," she says. For Bégin, that means isolating her team from distractions before a home game, but then allowing them time after to spend with family and friends. "On the days off, we still train, but they can be with their families too — I think it's psychologically good for them."
Dr. Shaunna Taylor, an adjunct professor at the University of British Columbia and co-chair of the Canadian Sport Psychology Association, says it is essential to create a plan when dealing with athletes on home turf. "When athletes are travelling, we work really hard to do simulations so they can get acclimatized with a venue beforehand via video or with a manager making a visit ahead of time — on home turf that's so much more controllable and economically viable," she says. Still, Taylor admits it can be a double-edged sword. "If you're surrounded by a hometown crowd, that's some pretty decent pressure on your back."
Taylor works with coaches and athletes to create a plan so they can view home turf as a true advantage. For coaches, she advises taking a look at the history of the athlete and their typical performance on home soil to flag any patterns. "If they always seem better on travel days, zone in and find out why," she says. Educating an athlete's parents on how to behave during home competitions is also key. "As a family member, you're there to be a fan and not load extra pressure on an athlete by talking about tactics and strategy," she says. "Coaches can really help drive that message with parents."
Dealing with family, friends — and local media
The Canadian Olympic Committee's Family and Friends Program features useful tips and resources that coaches can pass on to an athlete's family (see '6 things family and friends of athletes should – and shouldn't – do' article). "Athletes will feel blessed to have their parents on site if they can respect the boundaries the sports program has put in place for them," says Taylor. "If everyone pulls together and sticks to the same message, the athlete is going to perform better too."
As head coach for the Pan Am and Parapan Am Games, Carla Nicholls, ChPC, made sure she included parents and media in what she called her "distraction management plan" for the Games. "Distractions with family are a big deal at home competitions, but there's also the media that wants access to Canadian teams and share that experience with the rest of the country," she says, adding that many athletes aren't properly trained to deal with media questions either.
During the Games, Nicholls, who also leads high performance athlete development for Athletics Canada, decided to keep the athletes away from the opening ceremonies to preserve their energy. She also had them stay in their home training environments for as long as possible before bringing them to Toronto's Athlete's Village so they could keep to their own schedules. "While I see the village as exciting and fun, it can also be a haven for germs and so many things can go wrong as a result," she says.
As important as it is to create a plan when preparing for home tournaments, Nicholls says it's also key to effectively communicate these plans. "Sometimes head coaches will make a mistake by making it a type of dictatorship," she says. "Educating people on why I make the decisions I do helps athletes buy into the plan, and whether we're on the road or at home, our number one objective will always be to achieve the best performance for our team."
Overall, Nicholls believes playing at home still has more advantages than competing abroad. "I know that my athletes will have the medical care they need and I'm not worried about the language barriers, food or accommodations," she says. "Plus, there's nothing quite like the home crowd cheering you on."
Coaches plan is an online magazine for Canada's coaches published three times a year by the Coaching Association of Canada.  To read more Coaches plan articles, please visit coach.ca.