Northern B.C. ski club makes the most of regional coaching grant
Aug 25, 2020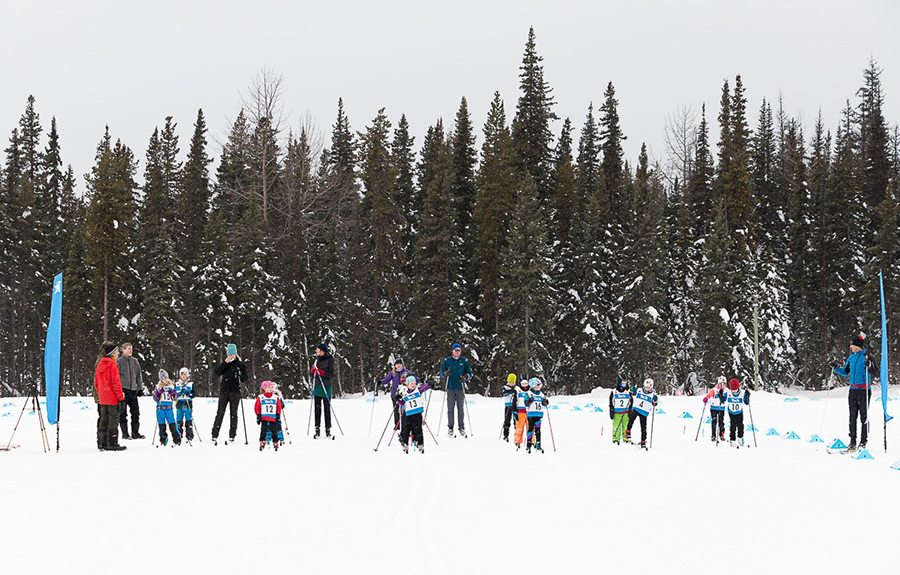 The current intake for the Northern BC Coaching and Officiating Development Fund is open until July 8, 2021 at 11:59 p.m. Apply HERE.
---
Irene Ronalds is a Board member of the Bulkley Valley Cross Country Club and in charge of Nordic skills development. She is also a recipient of the Northern BC Coaching and Officiating Development Fund whose coaching story speaks to the passion and dedication coaches have for their athletes and sport. Most importantly, she's a shining example of how a coach can positively impact their athletes to grow in their sport and bring their community together.
"I skied out my back door as a kid, but never had any formal Nordic training beyond trying to emulate the classic skier on the local trail sign. This grant program helped to fund many of the courses I attended, from Intro to Community Coaching through to Training to Train. Learning to coach and learning the highly technical aspects of skate and classic ski technique has been very rewarding and has definitely contributed to my life-long-love of this sport. I have participated in and watched a whole cohort of kids and parents move through the levels of Nordic skiing, from Bunny Rabbits on up to senior athletes participating in Nationals. Watching my kids and their peers progress to very capable young athletes is very gratifying."
In what ways has the Northern BC Coaching and Officiating Grant impacted your club?
"We are a relatively small club located a long way from the 'action' down south. Financial support for training helps us to afford to train our dedicated parent coaches, many of whom have taken up the sport of Nordic skiing later on in life. Having trained coaches really increases the quality of our programming."
Why are grant programs like this important in the North in terms of supporting B.C. coaches and officials?
"While it would seem that Nordic skiing would be an obvious choice of sport in Northern B.C., it can be challenging to bring expertise to the North to help with training; and it is also challenging to get kids to race and camp events that are often more than a day's drive to the south. Programs that support training in the North help increase local coaching and officiating expertise."
How do coaches impact your community?
"Coaches provide a level of expertise to kids who are eager to master their sport. They can help to motivate kids to train, and to gain confidence in situations, such as races or camps, that take them out of the day-to-day experience. Coaches are also part of the glue that brings a cohort together to train and play together towards a common goal."
The Northern BC Coaching and Officiating Development Fund aims to support education and training opportunities for coaches and officials in the northern regions of B.C. The grant is open until December 3, 2020. Read more on eligibility and apply here.