Olympic Gold Medalist Jennifer Heil Joins viaSport to Advance Sport Across B.C.
Aug 28, 2017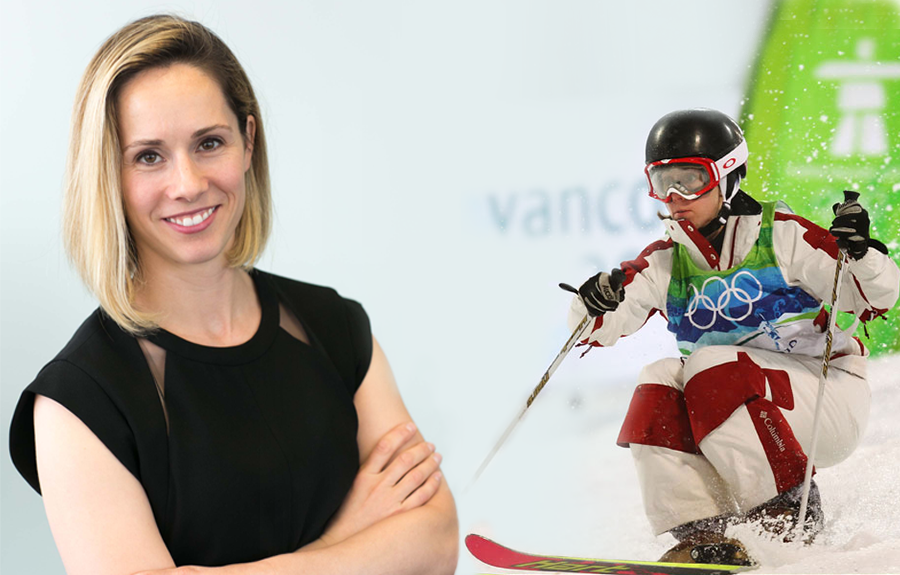 Vancouver, B.C. – Jennifer Heil, Olympic gold and silver medalist in Freestyle Mogul skiing joins viaSport as V.P. of Sport Development. As a life-long sport veteran, Heil understands first-hand how the importance of sport and physical activity reaches far beyond the playing field – that it is a building block for an individual's overall well-being and success.
"I'm thrilled to join viaSport to help more British Columbians experience the health and social benefits that come from quality sporting and physical activity experiences," says Heil. "I look forward to helping build a future where all British Columbians can access quality sport and physical activity, contributing to their individual success as well as the vibrancy of our communities."
The combination of Heil's experience as a high performance athlete, as well as her work in the private and not-for-profit sectors as part of the Deloitte Innovation consulting team and as co-founder of the not-for-profit B2ten, uniquely positions her to help lead positive changes to B.C.'s sport development and delivery system.
viaSport, a not-for-profit legacy organization of the 2010 Winter Olympic and Paralympic Games, believes all British Columbians deserve equitable opportunities to develop and realize their potential through sport – as an athlete, coach, official, or volunteer.  To increase sport participation opportunities, viaSport unites leaders across sectors to champion change and continuously enhance our world class sport system.
"We are very proud of the opportunities British Columbian's have to participate in quality sport experiences, at all stages, ages and abilities.  However, there is a tremendous desire across the sport and physical activity sectors to lead changes that result in a greater impact for more British Columbians. We are excited to leverage Jenn's expertise and experience to help continue our work to strengthen B.C.'s sport system so that more people can thrive via sport and physical activity," confirms Sheila Bouman, viaSport CEO.