PacificSport Fraser Valley lends a helping hand
May 24, 2016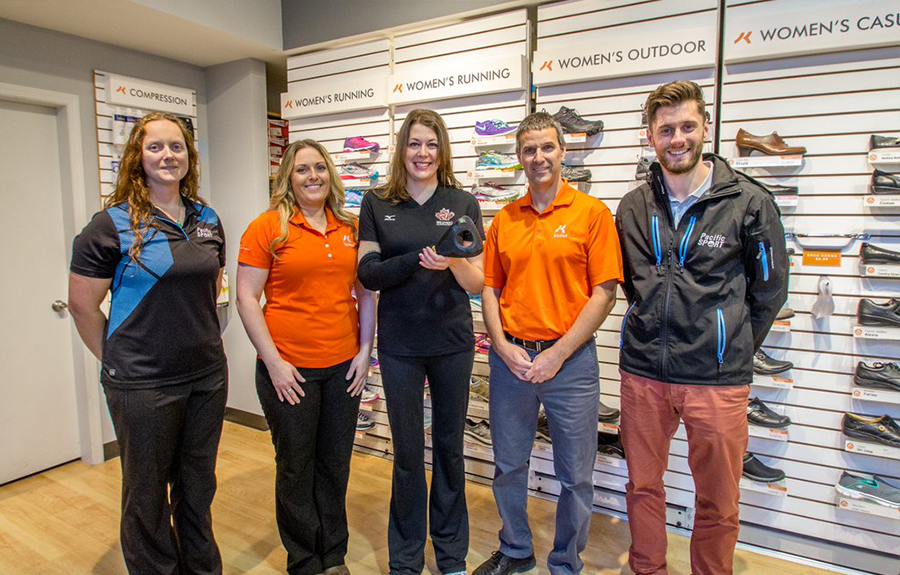 In early May, Tessa Popoff was thrilled to learn that she had made the competition roster for the Canadian Women's Sitting Volleyball Team for the Paralympics in Rio. There was only one problem – her $900 prosthetic hand broke at selection camp, and her team was leaving to compete in Europe in 12 days! How would she gather the funds for her prosthetic hand in time?
Tessa reached out to PacificSport Fraser Valley and we then contacted our partner Kintec Orthotics, who quickly decided to pay entirely for Tessa's prosthetic hand. In a short time, Tessa was practicing with her new hand to prepare for Europe and becoming a Paralympian in Rio. We are glad to have played a key role in supporting Tessa on her athletic journey.
The Community Spotlight is a series created in partnership with the viaSport Regional Alliance to bring you inspiring stories on sport and physical activity from communities across BC.